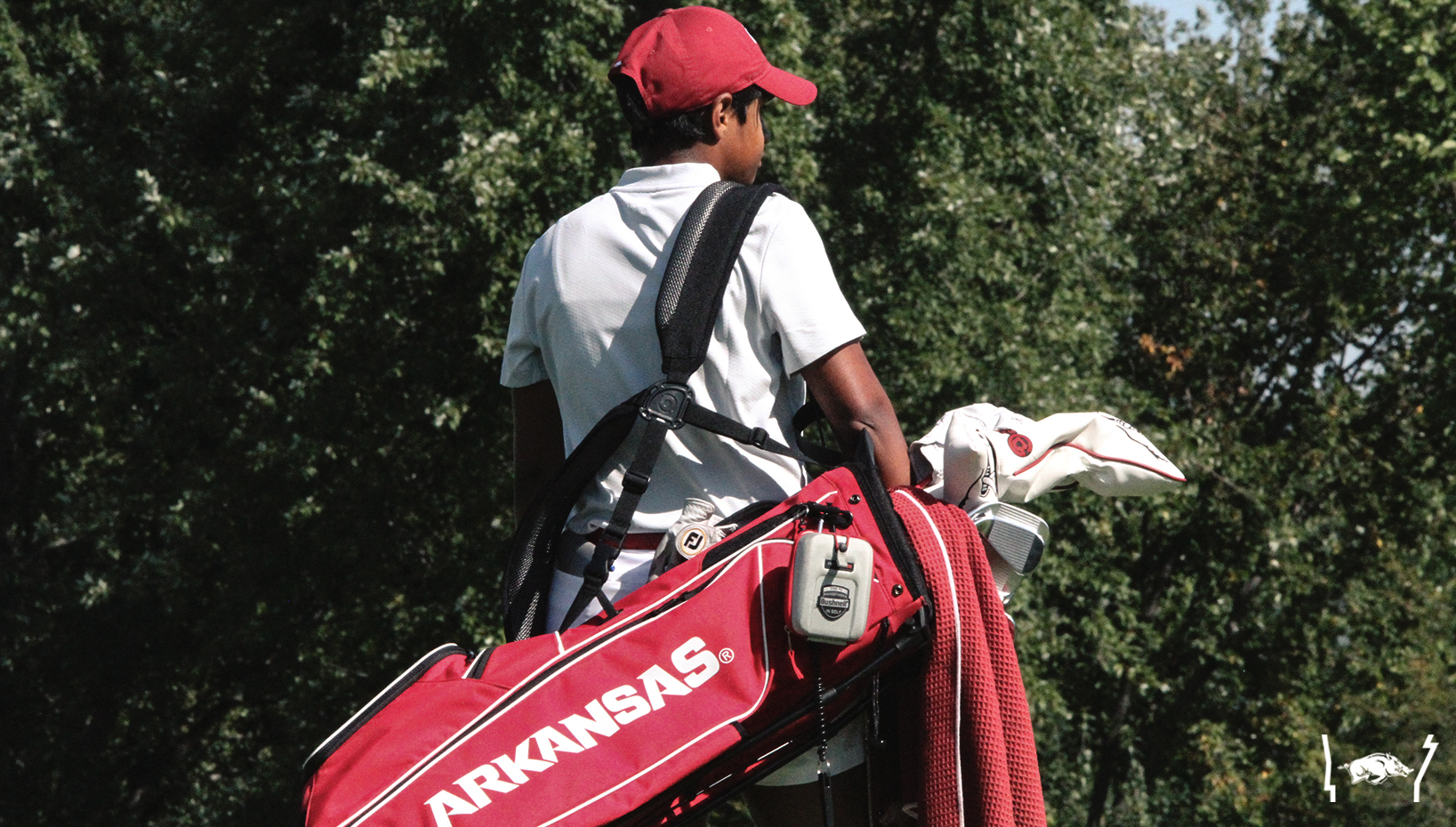 Arkansas in Third, Mistry in Second After Day Two
LAKE ELMO, Minn. – Arkansas Women's Golf is in third headed into the final round of the ANNIKA Intercollegiate after playing a 289 (+1) on day two of the tournament. After a hot start in the morning that saw the young Hogs take the lead, they slid a little down the leaderboard in the afternoon. Head Coach Shauna Taylor's squad trails Southern California (-6) and Wake Forest (-12) going into day three.
True freshman Kajal Mistry (-6) is still near the top of the individual leaderboard, as she shot a 70 on day two, putting her in a tie for second place. The South African product trails only Rachel Kuehn (-9) of Wake Forest after she fired her fourth round under par on the season. She's currently tied with Texas' Kaitlyn Papp with 18 holes to go.
Senior Grace St-Germain (-1) was excellent on day two, firing a season-low 70 to move all the way up to 13th place overall. After a hot start yesterday, St-Germain finished extremely strong on day two, birdieing four holes, and not bogieing after hole No. 4.
Redshirt sophomore Brooke Matthews finished third amongst the Razorbacks that traveled on day two, carding a 74, just her second round over par this season. Matthews is still in the top 25 at the event though, as her 146 (+2) is still good enough for a share of 22nd place.
Freshmen Julia Gregg and Ela Anacona both finished the day over par, as Gregg fired a 75 on day two while Anacona carded a 76. Both are tied for 27th place with two-round scores of 147 apiece.
More Information
Keep up with all of the latest news and information and get behind the scenes looks into our program on our social media accounts. Follow us on Twitter at @RazorbackWGolf and check out our Facebook page "Razorback Women's Golf." Stats, news and player information can be found at ArkansasRazorbacks.com.