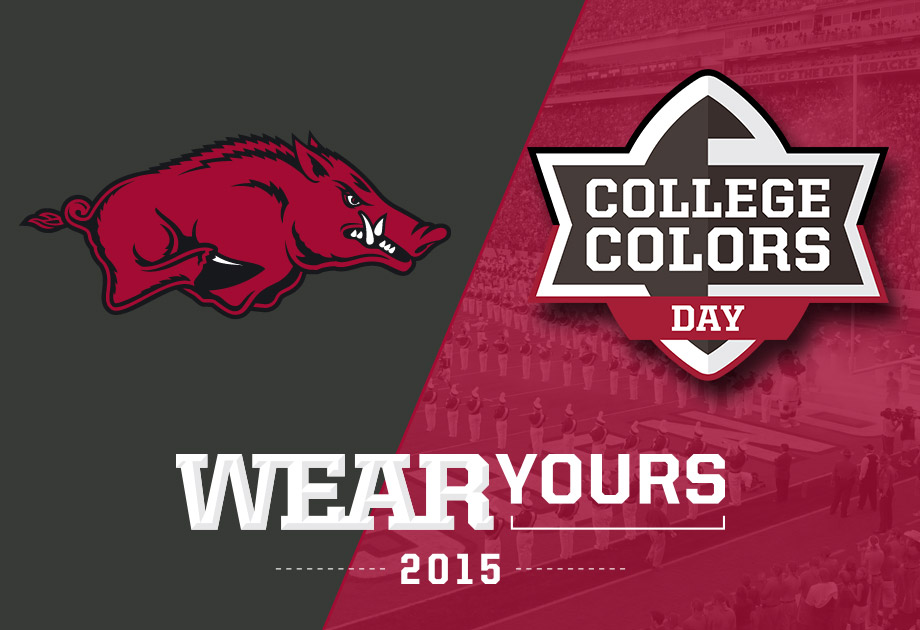 Arkansas Razorbacks Fan Canaan Sandy Wins College Colors Challenge
FAYETTEVILLE, Ark. – Dedicated Arkansas Razorbacks' fan and 2014 ESPN Fan Hall of Fame Inductee Canaan Sandy has won the 2015 College Colors Challenge courtesy of the College Football  Playoff and the Collegiate Licensing Company (CLC) and receives a trip to the College Football Playoffs National Championship game in Glendale, Ariz., on Jan. 11.
Sandy, a native of Cave City, Ark., won the contest by participating in a series of photo and video challenges on social media, flaunting his Razorback colors and expressing his school spirit. As the grand prize winner Sandy receives round-trip airfare, hotel accommodations, and two tickets to the national championship game.
Sandy has been an Arkansas Razorbacks fan since he was two months old, when he first attended a game.  His mother Ginger, says Canaan refers to himself as the "most dedicated fan the Hogs ever had." He has the Razorbacks' schedule memorized, travels four hours each way to see them play and has taught his entire church to "Call the Hogs."
At the 2014 Red-White Spring Football Game, he electrified the crowd at Donald W. Reynolds Razorback Stadium when he took a handoff and ran 50 yards for a touchdown. Sandy was escorted by Razorback players from both sides of the ball providing a memorable Razorback moment. In May, Sandy was one of three inductees into the ESPN Fan Hall of Fame. He traveled to Bristol, CT, the home of ESPN, to be a part of the official induction ceremony.
College Colors Challenge and the College Colors Day were created by the Collegiate Licensing Company (CLC), which represents the trademark licensing programs of more than 150 of the nation's leading universities. It is an annual celebration dedicated to promoting the traditions and spirit that embody the college experience.