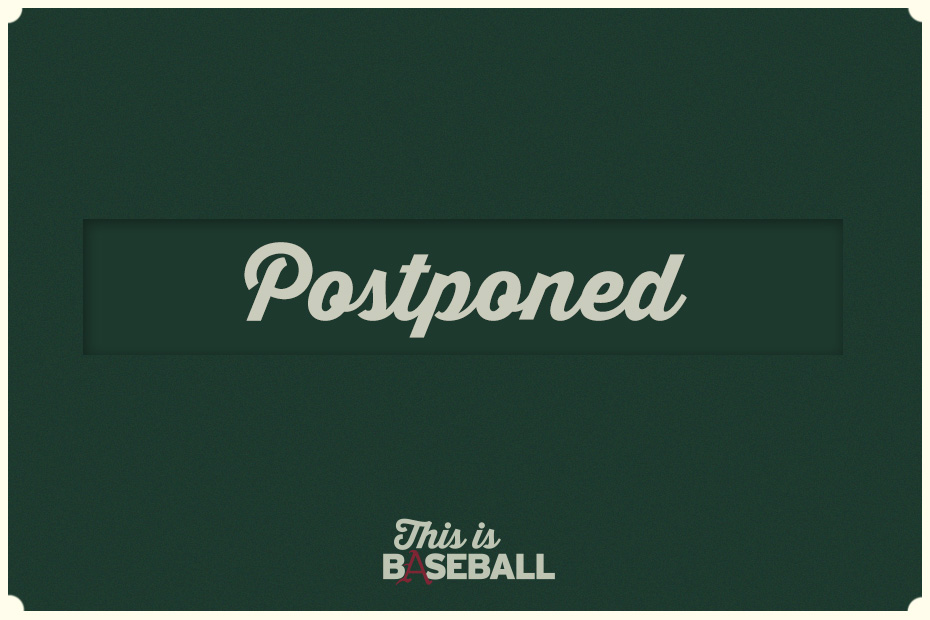 Arkansas-Texas A&M Series Opener Postponed
FAYETTEVILLE, Ark. – Due to heavy rain and lightning in the Fayetteville area Friday, Arkansas Baseball's series opener with No. 2 Texas A&M has been postponed.
The two teams will play a doubleheader Saturday at Baum Stadium with the first game scheduled for a 2 p.m. CDT start. Both games will be played to a full nine innings.
Tickets to today's contest are null and void, but those with a ticket to Saturday's game will be admitted to both games tomorrow.
Individuals who purchased single game tickets for Friday's game with Texas A&M may exchange them for tickets to any future games by contacting the Razorback Ticket Center at 1-800-982-HOGS (4647), subject to availability.
First pitch for Saturday's doubleheader with the Aggies is set for 2 p.m. Game 1 of the day will be broadcast on ESPN2. Game 2 will not be televised, but will still be carried on the radio via the Razorback Sports Network from IMG.
The final game of the series is still set for 1 p.m. on Sunday at Baum Stadium and will be broadcast on ESPNU.