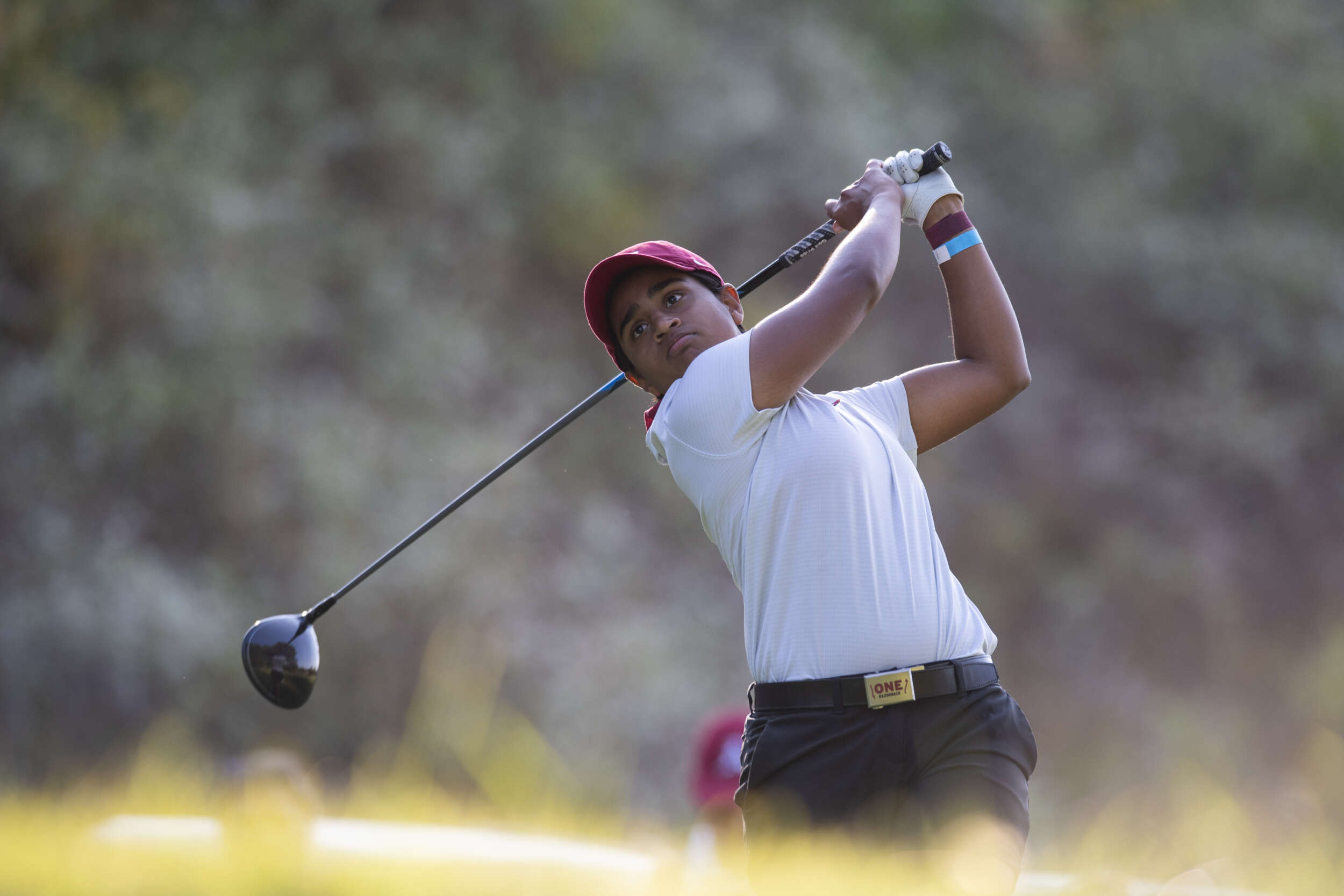 Arkansas Women's Golf Tees Off Season at Cougar Classic
FAYETTEVILLE, Ark. – Arkansas Women's Golf is set to tee off the 2021-22 season on Monday, as Head Coach Shauna Taylor's Hogs head to South Carolina for the Cougar Classic. The field will consist of 17 teams, including fellow SEC foes Auburn, Florida, Georgia, Tennessee and Vanderbilt. The Cougar will take place over the course of two days at the Yeamans Hall Club.
Redshirt senior Brooke Matthews will lead the Hogs back into action, and is coming off a spectacular year, both in the college ranks as well as on the amateur scene. Matthews is coming off the Curtis Cup, the crown jewel of women's amateur golf, where she helped the US win in comeback fashion. The Rogers, Ark. product, also took part in the Arnold Palmer Cup, the Evian Championship, and the Augusta National Women's Amateur over the last six months. In terms of her collegiate production, Matthews was sensational in 20-21 – she won the inaugural Blessings Collegiate Invitational, while also picking up runner-up finishes at the Ally at Old Waverly and at the LSU Tiger Golf Classic. For her efforts, Matthews was named First Team All-SEC.
Junior Kajal Mistry holds down the second spot in the lineup for Taylor's Hogs. Mistry's last time out might have something to do with that, as the rising junior was sublime at the 2021 NCAA Louisville Regional. Mistry finished the event at one-over, good for a share of 12th place, and also fired a career-best 67 in the second round of that event.
Fellow junior Julia Gregg follows Mistry in the lineup. Gregg showed how good she could be last season, as she tallied three top-15 finishes during a schedule that featured almost exclusively SEC competition. The highlight of Gregg's season came at the LSU Tiger Golf Classic, where she finished tied for 10th place, the best finish of her career.
Sophomore Miriam Ayora holds down the fourth spot in the first lineup of the 2021-22 season. Ayora played in two events during her freshman season – the UCF Challenge, where she finished tied for 19th in her collegiate debut, and at the Moon Golf Invitational, where she finished tied for 79th.
Rounding out the lineup for Taylor is freshman Ffoin Tynan, who will make her collegiate debut at the Cougar.
More Information
Keep up with all of the latest news and information and get behind the scenes looks into our program on our social media accounts. Follow us on Twitter at @RazorbackWGolf and check out our Facebook page "Razorback Women's Golf." Stats, news and player information can be found at ArkansasRazorbacks.com.