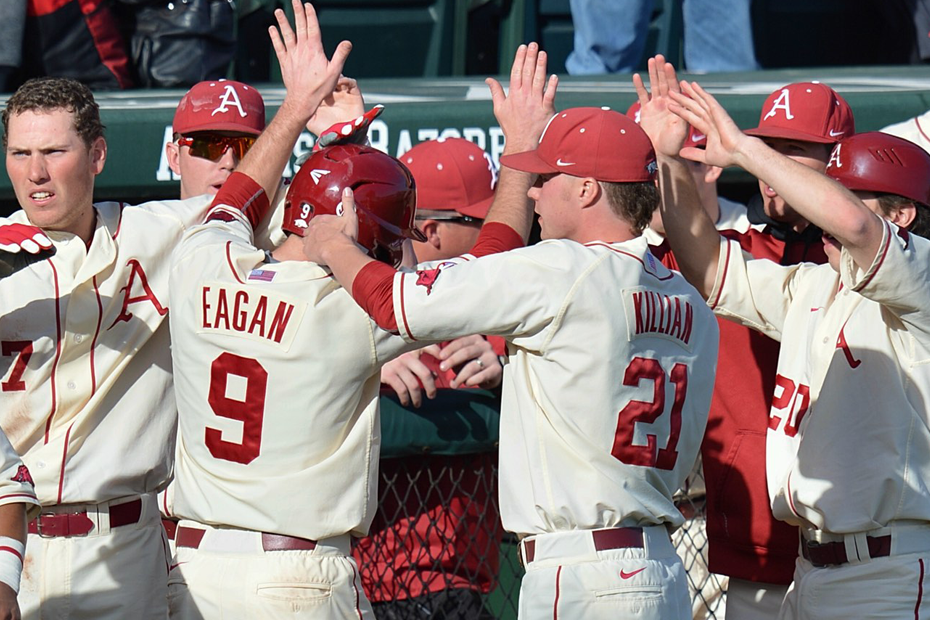 Baseball Mini Plans Now On Sale
With the start of baseball season less than one month away, the Arkansas department of athletics has released mini plans for you to catch the best SEC games of the year at Baum Stadium.
FOR JUST $55 you can see Arkansas take on some of the best programs in college baseball:
Friday Package (BUY)
March 20 vs. LSU
March 27 vs. Ole Miss
April 10 vs. Kentucky
April 24 vs. Mississippi State
May 8 vs. Tennessee
Saturday Package (BUY)
March 21 vs. LSU
March 28 vs. Ole Miss
April 11 vs. Kentucky
April 25 vs. Mississippi State
May 9 vs. Tennessee
Both packages are now on sale, but act fast because there are only 200 mini plans available.
DON'T FORGET YOUR PARKING PASS: As a member benefit, the Razorback Foundation will provide a Baum East parking pass to patrons who purchases a mini plan and become a Foundation member by donating $100 or more to baseball. Please call 479.443.9000 for additional information.