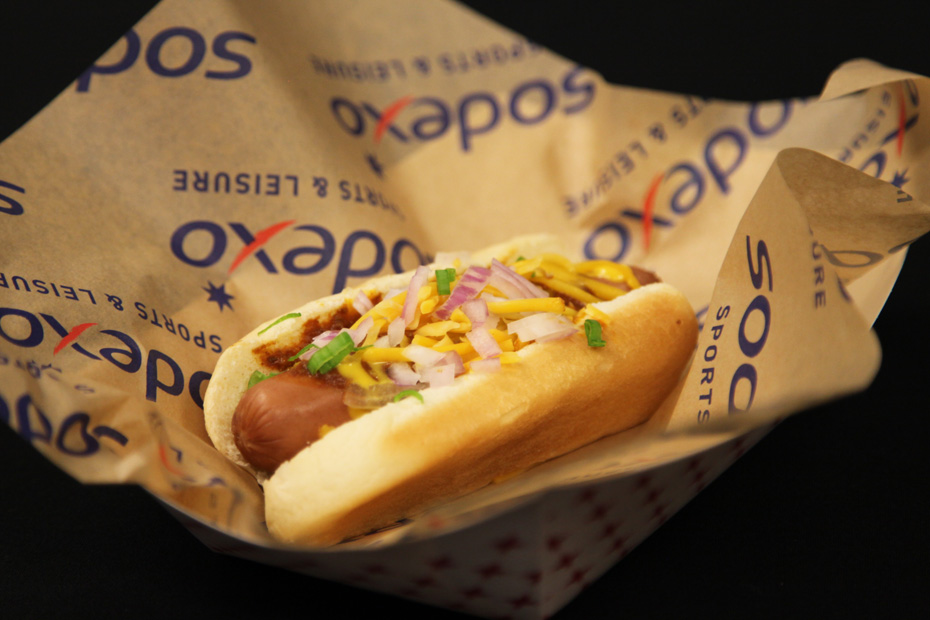 Behold The Tastes Of Fall
FAYETTEVILLE, Ark. – When fans file into Donald W. Reynolds Razorback Stadium this season, they will have numerous culinary options available to choose from. Arkansas' concessions partner Sodexo is rolling out some fan favorites as well as several new items to tempt the taste buds of hungry Hog fans.
Featured items for the 2016 season include:
Piglet Spud (East Indoor Club)
One solid pound potato loaded with butter and sour cream topped with savory pulled pork, BBQ sauce, shredded cheese, and diced red onions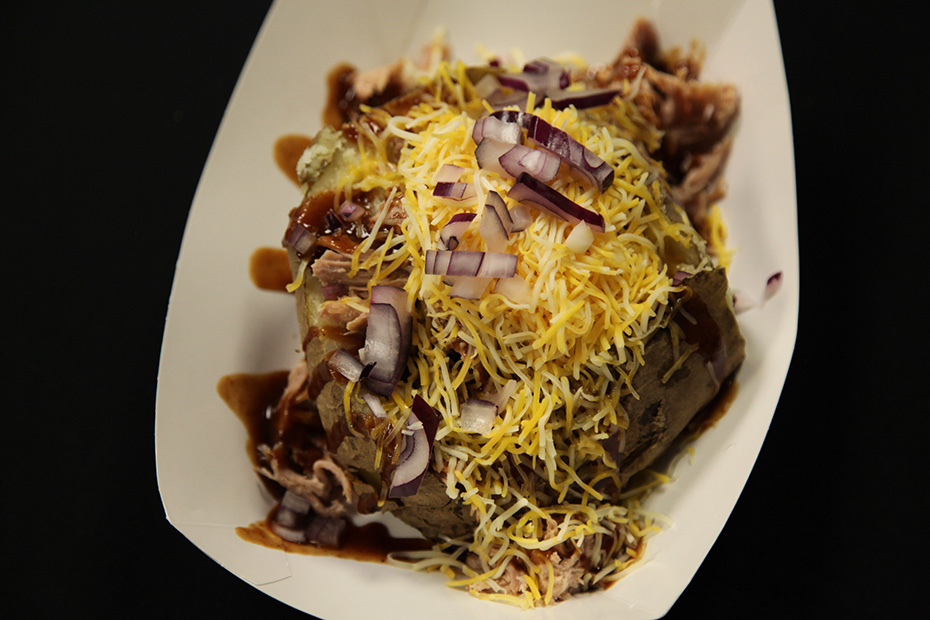 Pork Tacos (East Indoor Club)
Two flour tortillas filled with savory pulled pork topped with shredded cheese and diced red onions served with homemade salsa and chips
Jambalaya (East Indoor Club)
Succulent morsels of chicken, smoked sausage and shrimp folded into a Cajun rice pilaf
Carved Turkey Sandwich (South End Zone Food Court & South Indoor Club)
Oven roasted turkey topped with provolone cheese, avocado, two slices of bacon, leaf lettuce, and Cheyenne ranch all atop a brioche style bun.
Petit Jean Grilled Ham and cheese (East side section 114)
Gobs of American cheese and 'Petit Jean' ham tucked in between two pieces of Texas toast and served with fries
Super Pretzels (East side section 116)
Take your choice of numerous other soft pretzel options including ones filled with cream cheese, pizza filling and pretzel bites stuffed with cheddar cheese
Top Dog (South Food Court near section 125)
Our Ball Park hot dog served with your choice of a plethora of hot and cold toppings
Yarnell's Ice Cream (East side sections 114, 117, South End Zone Food Court)
Cool down with a scoop of premium Yarnell's ice cream, including flavors Wooo Pig Chewy®, Razor Tracks™, Cookies and Cream and Cookie Dough