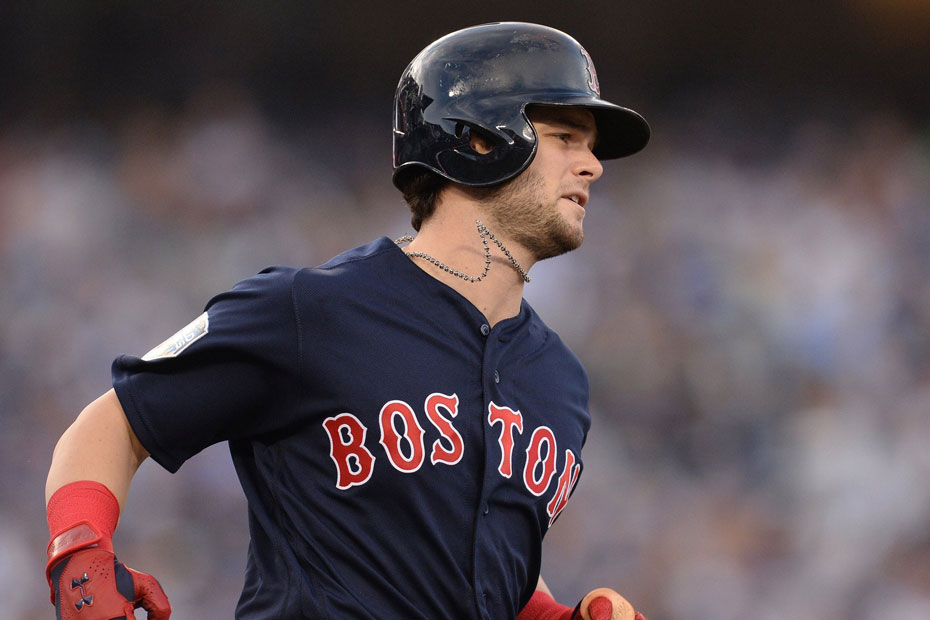 Benintendi Wins First World Series Of Young Career
LOS ANGELES – Former SEC Player of the Year and Golden Spikes winner Andrew Benintendi became a World Series champion with the Boston Red Sox Sunday night after the Red Sox defeated the Los Angeles Dodgers, 5-1, in game five of the 2018 World Series at Dodger Stadium.
Benintendi played all five games of the series, batting .333 with one double, one RBI and one walk. His best performance of the series came in game one against three-time Cy Young Award winner Clayton Kershaw where he went 4-for-5 and was only the second lefty to ever have three or more hits in a game against Kershaw. In the 2018 postseason combined, Benintendi hit .272 with five doubles, two home runs and nine RBIs.
With Boston's win, Benintendi becomes just the fourth former Razorback to win a World Series, joining Dick Hughes (1967 – St. Louis Cardinals), Eric Hinske (2007 – Boston Red Sox, 2009 – New York Yankees) and Dallas Keuchel (2017 – Houston Astros). Hinske also won the 2016 World Series as the assistant hitting coach for the Chicago Cubs.
Following a meteoric rise through the minor league system after helping guide Arkansas to the 2015 College World Series and being drafted seventh overall by the Red Sox in the 2015 MLB Draft, Benintendi's stock has risen every year since his major league debut.
This season, Benintendi finishes with a .290 average, a .465 slugging percentage and a .366 on-base percentage, which are all at least 15 points higher than in 2017 when he finished second in American League Rookie of the Year voting.
He also scored 104 times and notched 173 hits this season, 64 for extra-bases (42 2B, 6 3B, 16 HR), and his 21 stolen bases rank 10th in the American League.
For more information on Razorback Baseball, follow @RazorbackBSB on Twitter.