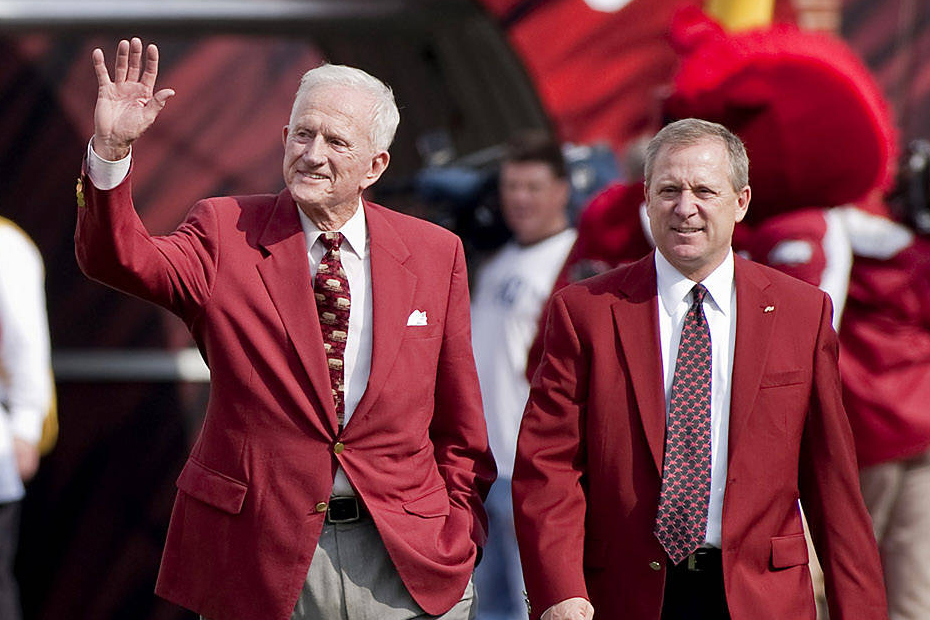 Broyles Celebration Of Life To Be Held Saturday
FAYETTEVILLE, Ark. – A Celebration of the Life of Coach Frank Broyles will be held this Saturday, August 19 at 2 p.m. at Bud Walton Arena on the University of Arkansas campus. The celebration is open to the public.
Additional details regarding the celebration will be released later this week via ArkansasRazorbacks.com.
Coach Frank Broyles passed away on Monday in Fayetteville at the age of 92. Broyles spent more than a half century serving the University of Arkansas as a football coach, athletics director and goodwill ambassador. For more information on the life and career of Coach Broyles visit ArkansasRazorbacks.com.