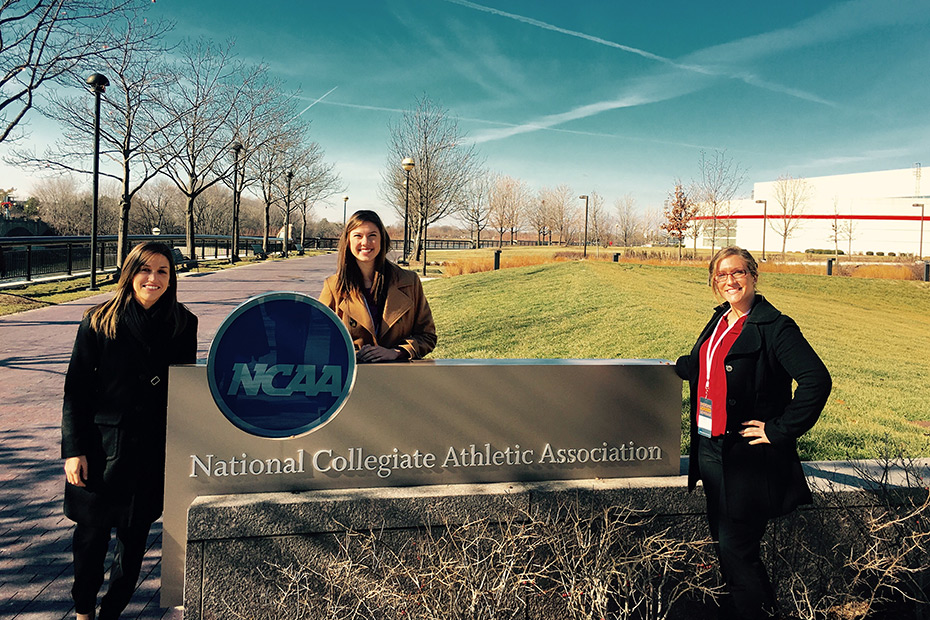 Career Kickstarter
FAYETTEVILLE, Ark. — Three Arkansas Athletics Office of Student-Athlete Success graduate assistants were selected from hundreds of applicants to attend the 2016 NCAA Emerging Leaders Seminar (ELS) in Indianapolis on Jan. 27-29.
Lauren Kirby, Megan Pearson, and Ashley Weiler joined more than 200 current GAs and interns from NCAA membership institutions, conference offices and affiliate organizations at the annual professional development event.
The three-day program educates, develops, and connects selected participants and can increase the likelihood for rapid career progression within college sports.
At ELS, Kirby, Pearson and Weiler explored the role of NCAA governance, including the differences in the divisions and role of conference offices. Participants had the opportunity to identify, and network with, key decision makers within college athletics.
"I am extremely grateful for the opportunity to have attended ELS," Kirby said. "I left with many useful tips to help myself both now and in the future. I also have a deeper passion for helping our student-athletes. It was awesome to see how people from different institutions and conferences from across the country are working toward giving student-athletes the best experience possible to set them up for success."