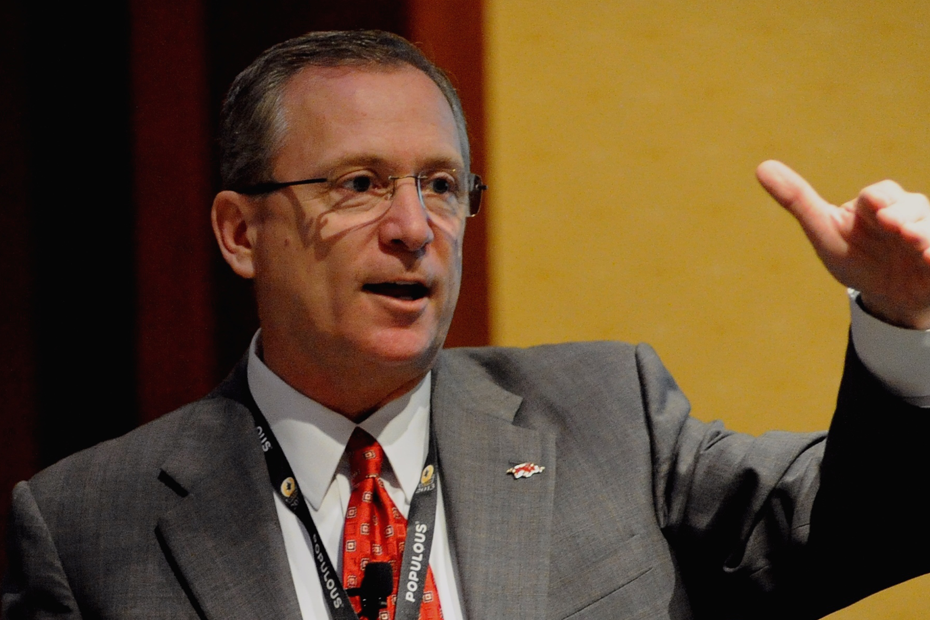 CBS Sports: The 25 Most Influential People in College Sports
Who are the 25 most influential people in college athletics? CBS Sports gathered a panel of 12 people within the industry to serve as the voting panel to answer that very question.
Arkansas Vice Chancellor and Director of Athletics Jeff Long was the highest ranking athletics director on the list and tied for 14th overall.
One voter on Long: "Long has ascended to a high profile role that no one could have seen coming only a few years ago. Though accompanied by more than a dozen colleagues (on the CFP Selection Committee), Long will again be this year's man on the hot seat. And coming from the most coveted football conference adds both pleasure and pressure to the role. For sure, however, his voice is more clearly seen in the leadership position of the game and the business as a result." 
To read the full article and see the entire list click here.