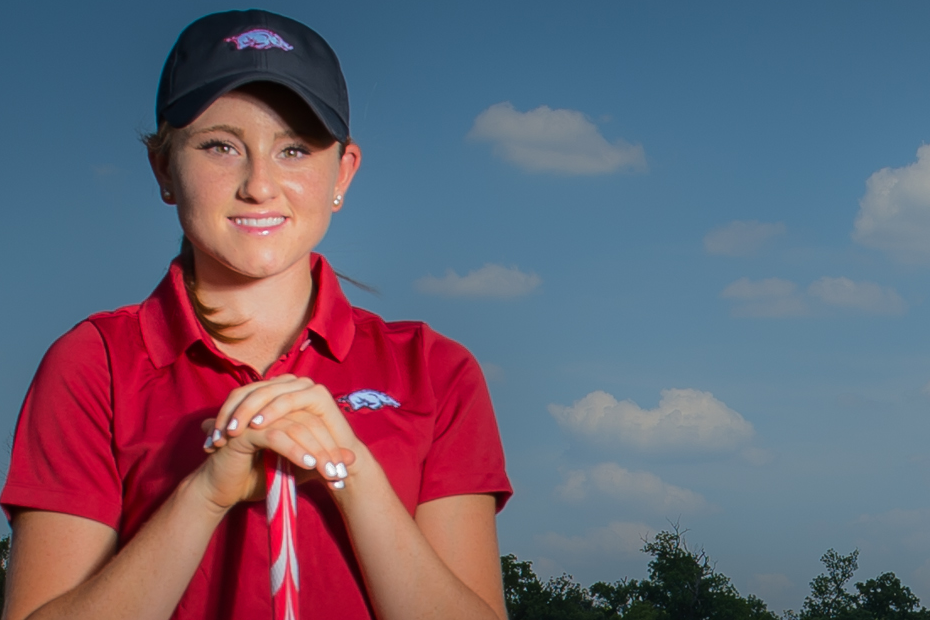 Duo Takes Part in Western Am
FAYETTEVILLE, Ark. – After first round action Monday. University of Arkansas junior Jorday LaBarbera is near the top of the leaderboard at the 116th Women's Western Golf Amateur in Dayton, Ohio. Teammate Shawn Rennegarbe is also taking part in the week-long tournament.
LaBarbera, of Allen, Texas, is tied for fourth overall shooting 33-35 — 68 after first round play. Rennegarbe, of Addieville, Illinois, is tied for 91st shooting 37-42 — 79. The duo play a final round of stroke play Tuesday before match play begins with two flights of players at the Dayton County Club.
LaBarbera is scheduled to tee off at 10:10 a.m. with Anna Buchanan of Athens, Georgia, and Halley Morell of Brecksville, Ohio.
Rennegarbe tees off at 8:20 a.m. playing with Kathrine Chan of Richmond, British Columbia, and Brenna Lervick of Chanhassen, Minnesota.