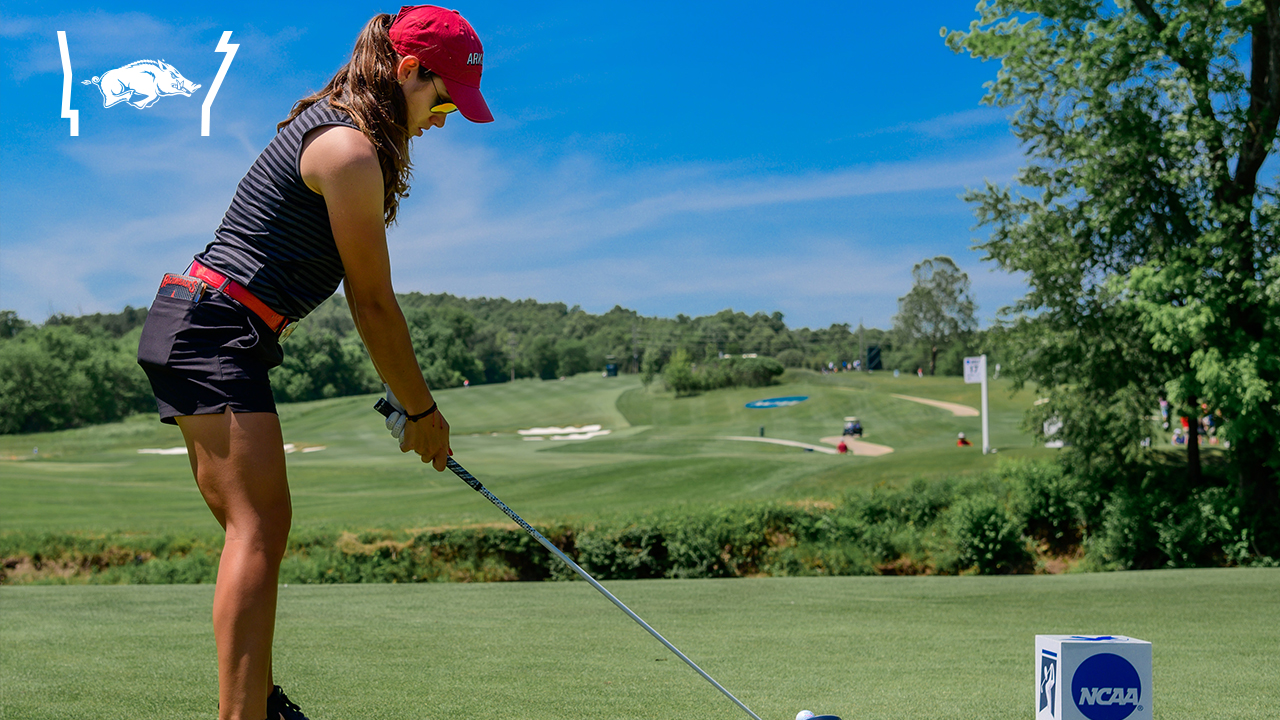 Fassi Earns WGCA All-American Honors
FAYETTEVILLE, Ark. – University of Arkansas senior Maria Fassi was selected as a Women's Golf Coaches Association First-Team All-American the organization announced today.
The honor is Fassi's third WGCA recognition following up on her honorable mention selection as a freshman in 2016 and her first-team honor last year. Fassi is one of eight Razorbacks to earn All-America honors and her selection is the 18th in program history. It is the 10th first-team selection for a Razorback.
Fassi had a solid fall but has been elevated her play in the last six weeks. Her accomplishments include her first Southeastern Conference title, a runner-up finish at the inaugural Augusta National Women's Am and medalist honors at the NCAA Championship.
The Pachuca, Mexico, native's career includes winning the ANNIKA Award, winning her first tournament as a Razorback, three All-SEC selections including back-to-back player of the year honors, nine individual titles, the 2018 NCAA Regional individual title and she paced Arkansas to the program's first SEC and NCAA Reginal titles.
The criteria used to determine the WGCA All-American Teams include:
•Head-to-head competition
•Comparison with common opponents
•Scoring average
•Place finishes in regular season events and tournament wins
•Strength of schedule
The WGCA Second Team and Honorable Mention teams will be announced later in the NCAA Championship.
More Information
Keep up with all of the latest news and information and get behind the scenes looks into our program on our social media accounts. Follow us on Twitter at @RazorbackWGolf and check out our Facebook page "Razorback Women's Golf." Stats, news and player information can be found at ArkansasRazorbacks.com.