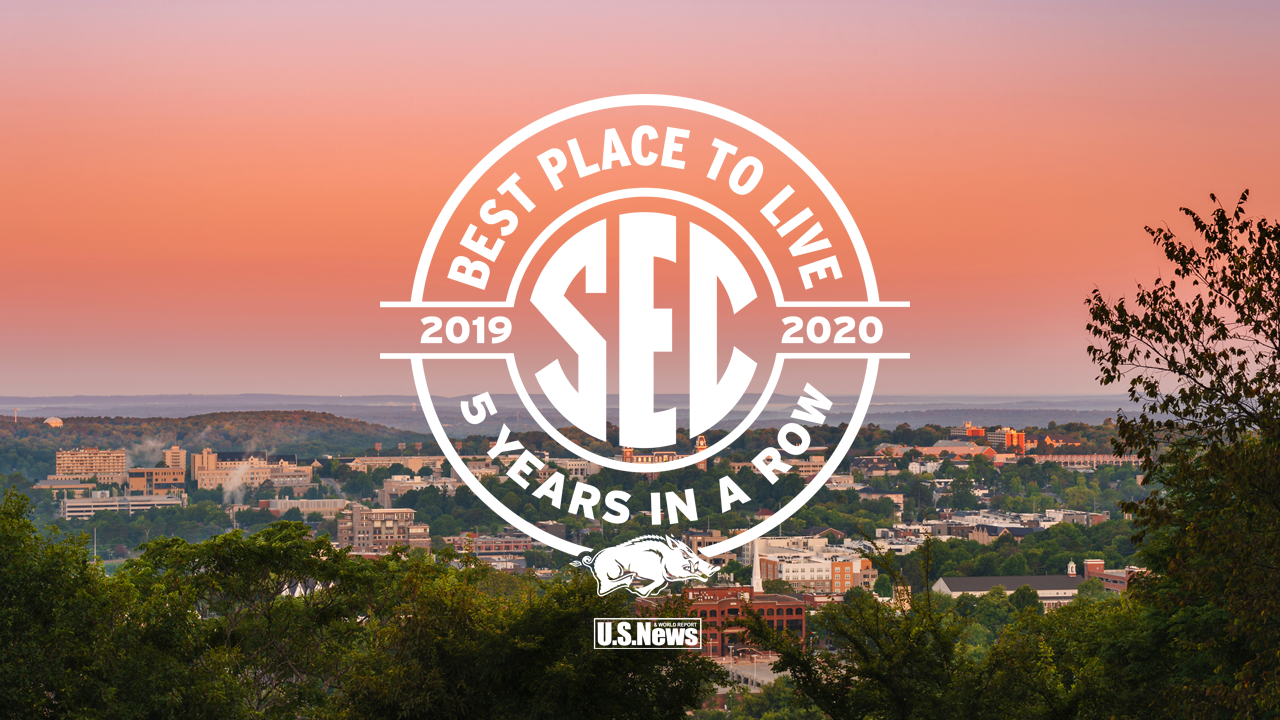 Fayetteville Named Best Place to Live in the SEC for 5th Straight Year
FAYETTEVILLE, Ark. – U.S. News & World Report (USNWR) has ranked Fayetteville as the best city to live in the Southeastern Conference and the 8th best city overall in the nation on the publication's annual "Best Places To Live" list. This marks the 5th-consecutive year that Fayetteville has received top marks in the SEC.
The "Best Places To Live" list is USNWR's evaluation of the 100 most populous U.S. metropolitan areas whose rankings were based on its value, desirability, job market strength, quality of life and other factors.
Fayetteville scored an overall 7.3 out of 10 for the fourth straight year and received a value index of 8.2, meaning the city offers better value than similarly sized cities when comparing housing costs to median household income.
Nashville (#17) and Knoxville (#39) were the only other SEC towns to appear in the Top 40.