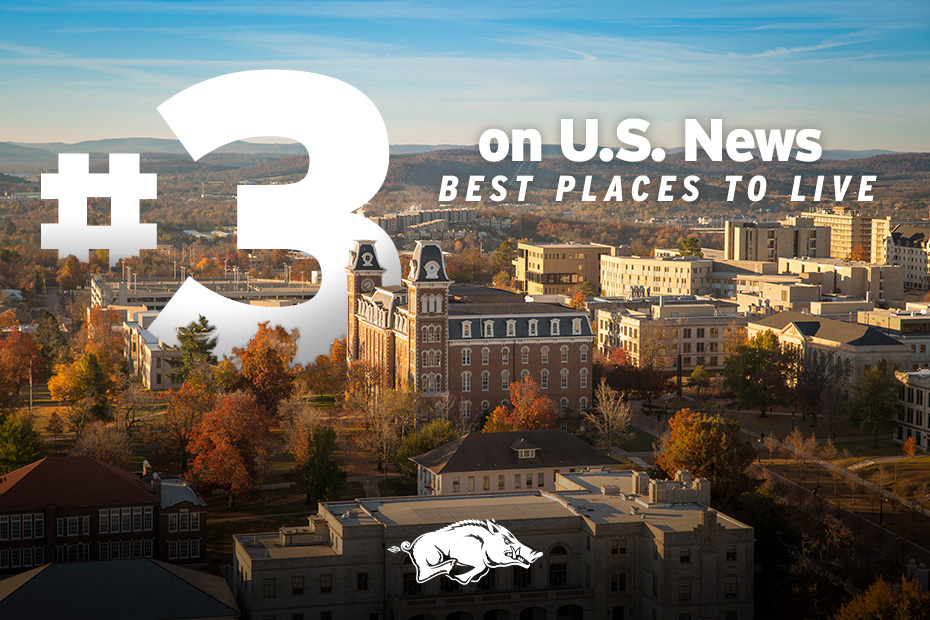 Fayetteville Ranked In "Best Places To Live"
FAYETTEVILLE, Ark. — The beautiful, vibrant, and dynamic area we call home has just been recognized by U.S. News & World Report as the third-best city in the United States on the publication's "Best Places To Live" rankings.
U.S. News evaluated 100 of the most populous cities in the U.S. and ranked metro areas based on highest overall desirability, value, quality of life, job market, and other factors.
Fayetteville scored an overall 7.5 out of 10, thanks to the area's excellent cost of living average, affordable housing costs ($177,200 vs. $218,867), mild winters, commute times 4.5 minutes less than the national average, an unemployment rate 1.9 percent lower than the U.S. average, and a diverse range of residents drawn in by large corporations and the University of Arkansas.
Other factors cited in the report that contributed to Fayetteville's high ranking included being a center for higher education, culture, commerce and entrepreneurialism in an area experiencing rapid growth, the overall friendliness of the residents and the amount of community-centric activities available in the region.