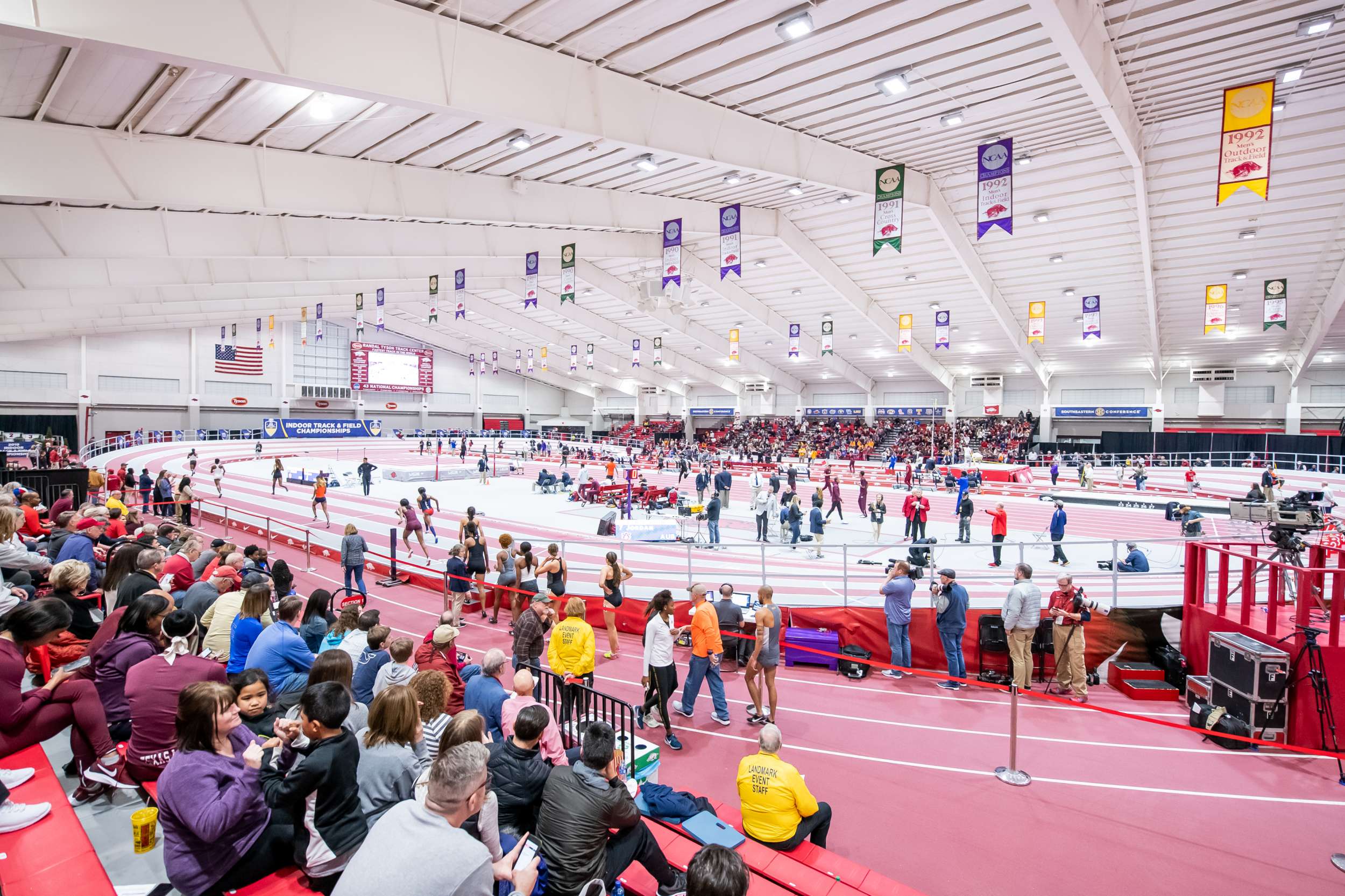 Former Olympian Crouser joins men's track & field
FAYETTEVILLE, Ark. – Former Olympian Ryan Crouser has joined the Razorbacks as a volunteer assistant for the men's track & field program.
Crouser won the gold medal for the United States in the shot put with an Olympic record 22.52 meters at the 2016 Olympics in Rio de Janeiro after a storied career at Texas. He was a four-time NCAA champion in the shot put (2014, 2016 indoors and 2013, 2014 outdoors) for the Longhorns. He also has three USA National Outdoor Shot Put championships (2016, 2017, 2019) to his credit and finished with the silver medal at the 2019 World Athletics Championships in Doha, Qatar this past summer.
"I was with Ryan in Rio when he won the Gold Medal and with him throughout his college career, and I am very excited as a coach to have him here and to have the opportunity to work with him again," Arkansas assistant coach Mario Sategna said. "Watching an athlete of his caliber train every day will be a great resource for our team. Our student-athletes will have the opportunity to see first-hand what it takes to be the best in the world."
"I'm looking forward to working with Coach Sategna, his focus on fundamentals and attention to detail helps lay the foundation for athletic success at all levels from novice to professional," Crouser said.
Crouser's accolades stretch over a long list beginning in 2009 when he claimed the gold medal at the World Youth Championships prior to his move to Austin. Once at Texas, Crouser's career continued to blossom earning the Big 12 Indoor Freshman of the Year award in 2012 – the same year he won the Big 12 shot put indoor championship. Over his career at Texas, he was a nine-time USTFCCCA first-team All-American, two-time USTFCCCA second-team All-American and the 2014 USTFCCCA Men's National Field Event Athlete of the Year.
A native of Boring, Oregon, Crouser comes from a deep family of track & field talent. His father, Mitch, was a thrower at Idaho and was an alternate on the 1984 U.S. Olympic team. His uncle, Dean Crouser, was a three-time NCAA champion at Oregon, winning the shot put and discus in 1982 and the discus again in 1983. His uncle, Brian Crouser, was a two-time NCAA javelin champion (1982, 1985) and was an Olympian in 1988 and 1992. His cousin, Sam Crouser, was also a two-time NCAA javelin champion at Oregon.