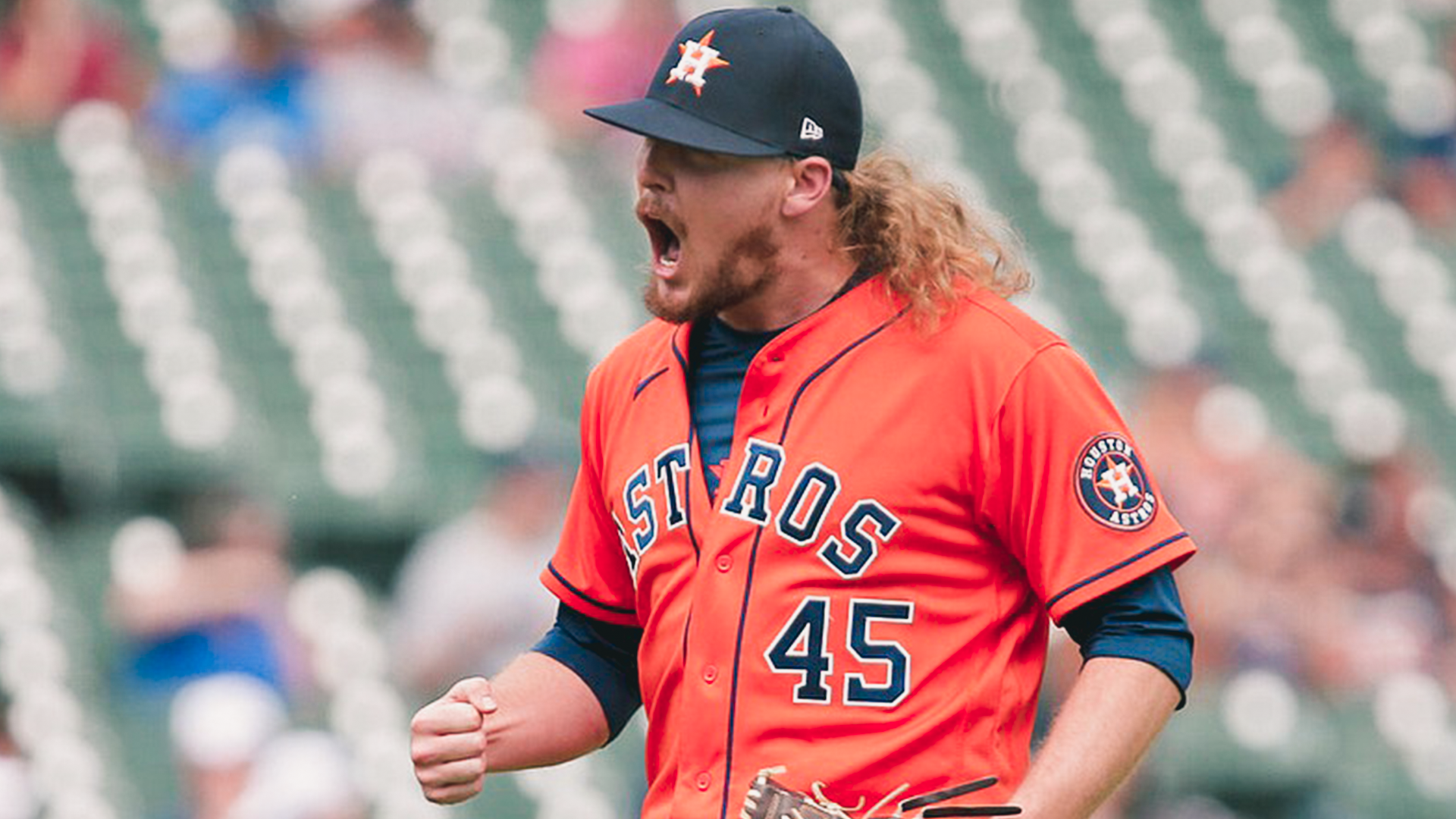 Four Former Hogs Headed to MLB Postseason
FAYETTEVILLE, Ark. – Four former Razorbacks are in this year's Major League Baseball playoffs.
Pitchers Jalen Beeks (Tampa Bay Rays), Dallas Keuchel (Chicago White Sox), Drew Smyly (Atlanta Braves) and Ryne Stanek (Houston Astros) will have a shot at the Commissioner's Trophy with their respective teams this postseason.
Beeks, who pitched at Arkansas in 2013 and 2014, sat out the entire 2021 season due to Tommy John surgery. He and the American League East champion Rays begin their playoff journey against the Boston Red Sox in the American League Division Series at 7 p.m. CT Thursday, Oct. 7, on FS1.
Keuchel, a Razorback from 2007-09, posted a 9-9 record with a 5.28 ERA in 162 innings pitched (30 starts) during the regular season for the AL Central champion White Sox. Chicago opens ALDS action against Stanek and the Astros at 3 p.m. CT Thursday, Oct. 7, on FS1.
Smyly, who pitched for the Hogs in 2009 and 2010, had an 11-4 record with a 4.48 ERA in 126 2/3 innings pitched (23 starts) for the National League East champion Braves in 2021. Atlanta takes on the National League Central champion Milwaukee Brewers in the NLDS, starting at 6 p.m. CT Friday, Oct. 8, on FS1.
Stanek, a Razorback from 2011-13, logged a 3-5 record with a 3.42 ERA in 68 1/3 innings out of the bullpen for the AL West champion Astros this season. Houston will play Tampa Bay, champions of the AL East, in the first game of the best-of-five ALDS series Thursday night at Minute Maid Park.
Stay up-to-date on all this year's MLB postseason action at www.mlb.com/postseason.
For complete coverage of Arkansas baseball, follow the Hogs on Twitter (@RazorbackBSB), Instagram (@RazorbackBSB) and Facebook (Arkansas Razorback Baseball).