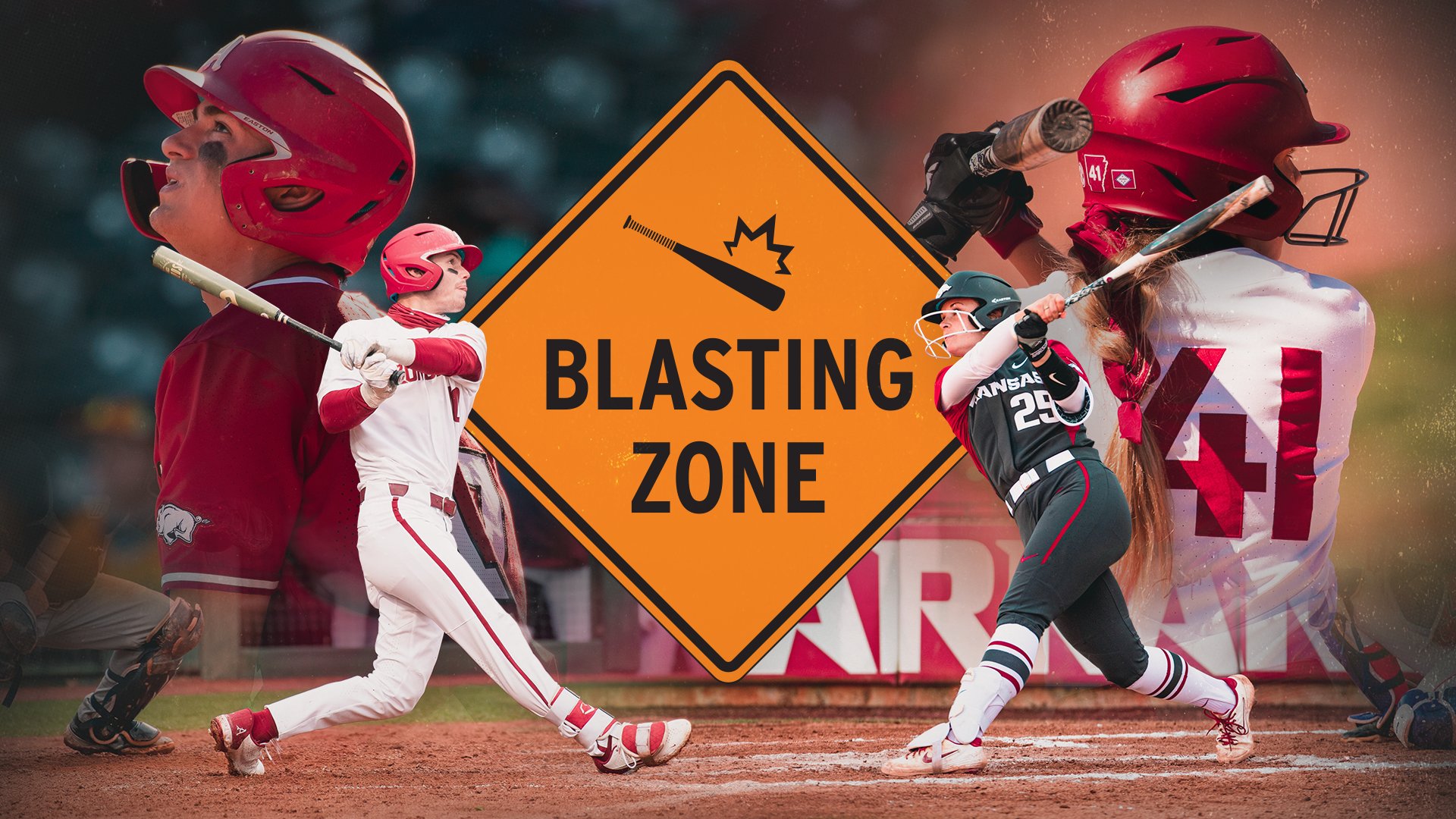 From the Desk of Hunter Yurachek: April 21
Win as One Razorback!
Perhaps no other phrase more adeptly describes the amazing things happening with Razorback Athletics. Since September 18, our student-athletes have competed in more than 280 events, with only a handful of cancellations, all due to issues involving our scheduled opponent. Consider with more than two months remaining, this competition athletics year has already produced the following:
1 NCAA Championship (WITK)
5 NCAA Top-10 Finishes (WITK, MITK, MBK, MXC, WXC)
5 Southeastern Conference Championships (MXC, WXC, SOC, MITK, WITK)
17 Programs in the Top 25 national polls
12 Programs in the Top 10 of national polls
4 No. 1 Ranked Teams (WITK, MITK, BA, WXC)
All-America Selections
SEC Players of the Year
SEC Freshman of the Year
SEC Scholar-Athletes of the Year
More to come!!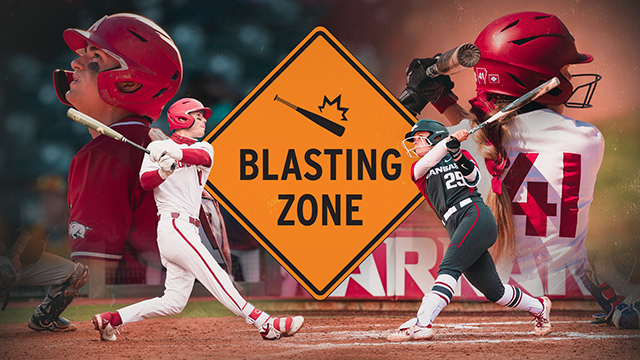 Homering Hogs Atop SEC Standings
Coach Courtney Deifel and the No. 6 Arkansas softball team entered the week at 36-5, including a scorching 16-2 in SEC play and lead the conference standings by 2.5 games. Arkansas leads the SEC and ranks second in home runs, with Braxton Burnside leading the way with a school record 22 Bogle Park Bombs.
Meanwhile at Baum-Walker Stadium, Coach Dave Van Horn and the the nation's consensus No. 1 team leads the country with 70 home runs. The Hogs enter the weekend tied for first in the SEC with an overall record of 30-6, including 11-4 in conference play.
Arkansas' softball (79) and baseball (70) teams have combined for a nations best 149 home runs coming into the week.
Championship Goal
Earlier this week, our soccer team earned the No. 6 national seed in the upcoming NCAA Women's Soccer Tournament. Arkansas (11-3) earned a first-round bye and will face the winner of the Memphis-Utah Valley match on May 1 at 3 p.m. CT. The Razorbacks won their second-straight SEC regular season title last fall.
Spring Game Shoutout
Thank you to all those who either attended or watched last weekend's Red-White Spring Football game. Coach Sam Pittman and his staff have done a tremendous job this spring and we are looking forward to exciting things this fall.
Reminder that this Friday, April 23 is the deadline for Razorback Football season ticket holders to renew their season tickets and Razorback Foundation Annual Fund pledge. If you have not yet done so, it is simple to renew online. Simply click on the renewal information you received via e-mail or log on to your account at ArkansasRazorbacks.com.
Making Hog Hoops History
Coach Eric Musselman and the Razorback men's squad made a historic run through the tournament advancing to our first NCAA Tournament Elite Eight in a quarter of a century. The Hogs racked up wins over Colgate, Texas Tech and Oral Roberts, before being topped by eventual national champion Baylor.
I want to say a special thank you to a group of Razorback Foundation members who stepped forward to help us invest in the future of our program with a new agreement for Coach Musselman.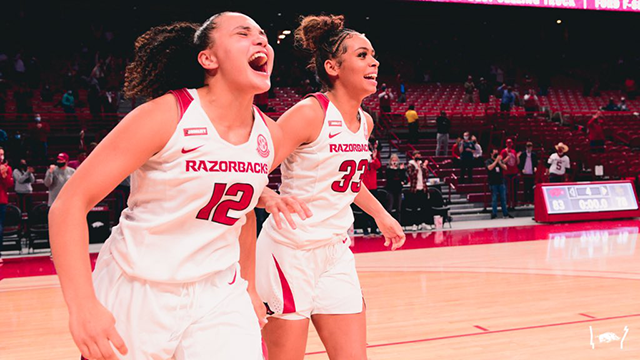 Memorable Season
Congratulations to Coach Mike Neighbors and our women's basketball team on their remarkable season. The 2020-21 season will be remembered for epic wins over Baylor and UCONN and a return to the NCAA Tournament for the first time since 2015.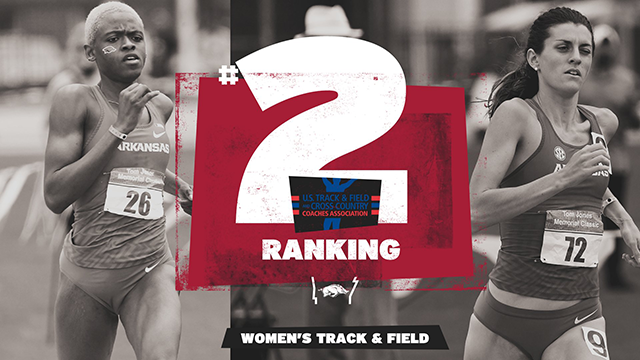 Back on Track
After another national championship trophy at the NCAA Indoor Track and Field Championships in March, our women's track and field team has moved up to No. 2 in the most recent national poll. They will be in contention to complete the SEC Triple Crown in May and vie for yet another NCAA championship in June.
Coach Chris Bucknam's men's team won the SEC Indoor title and is looking to repeat its championship pedigree in the outdoor season. Both teams will be competing at home this weekend at the John McDonnell Invitational. Click here for more information on tickets.
---
All-American Gymnasts
A historic season in Razorback gymnastics concluded with Kennedy Hambrick and Maggie O'Hara earning All-America honors at the NCAA Gymnastics Championships last weekend in Fort Worth.
---
Additional Razorback Sports Highlights
---
Additional Hog Yeahs ……..
Coach Lance Harter – Lance Harter and four other Razorbacks were inducted last weekend to the Arkansas Sports Hall of Fame.
Coach Nolan Richardson – Congratulations to Razorback Hall of Fame coach Nolan Richardson on the recent dedication of Nolan Richardson Drive on campus in Fayetteville.
Chelsea Dungee and Destiny Slocum – Congratulations to Chelsea and Destiny on their top-15 selections in the recent WNBA Draft.
What a great time to be a Razorback!!!
Go Hogs!
Hunter