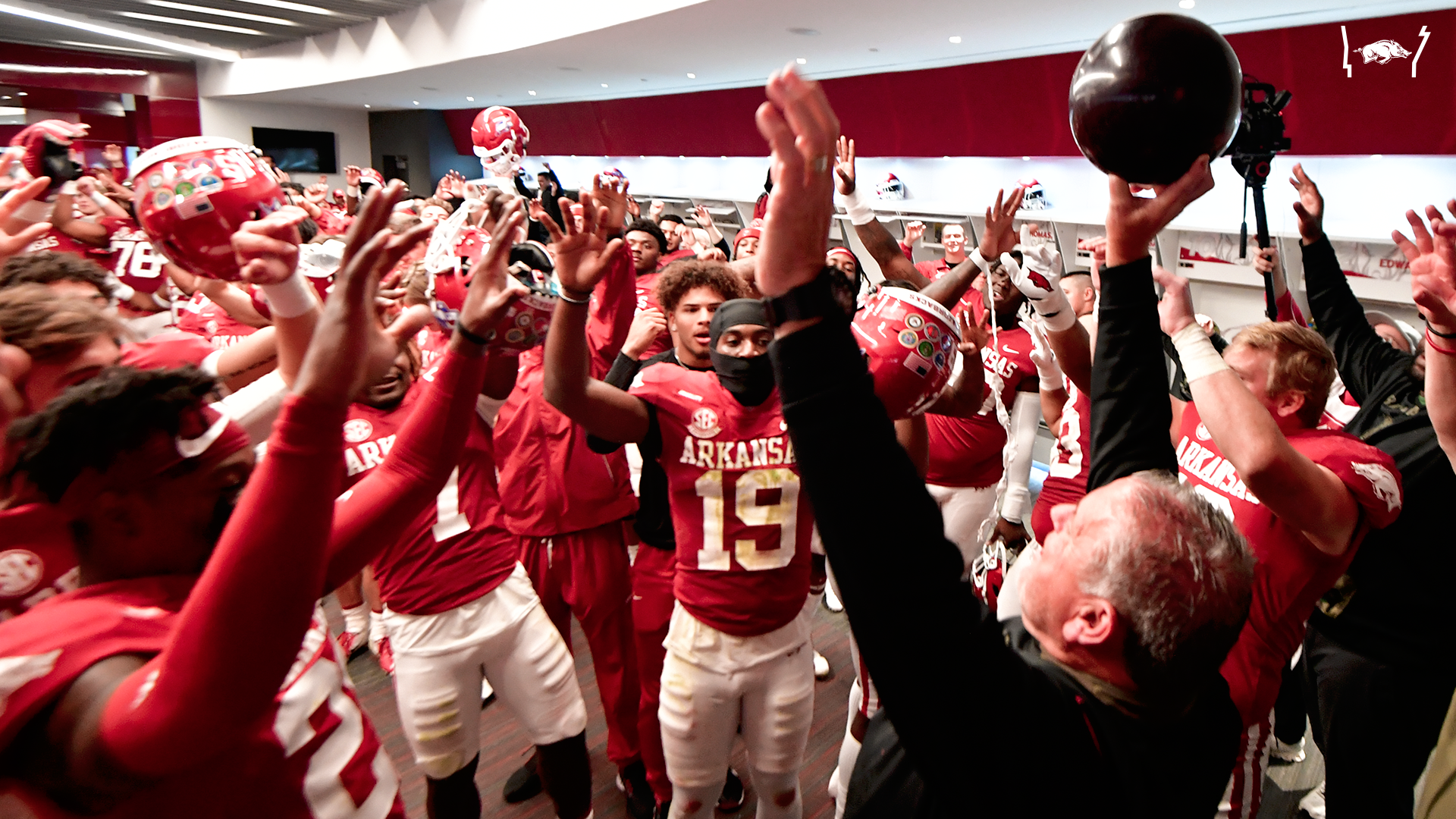 From the Desk of Hunter Yurachek: Nov. 10
What an exciting Saturday on The Hill, as our Razorback football team battled for an exciting last-minute 31-28 win over No. 17 Mississippi State. Following the victory, Arkansas is ranked No. 25 in this week's College Football Playoff rankings.
The win over the Bulldogs was our sixth win of the season and clinched bowl eligibility for the Hogs. The crowd was electric and provided a tremendous home field advantage. Thanks to all in attendance, you made a difference once again.
After road games at LSU and Alabama, we look forward to culminating the regular season on the Friday after Thanksgiving (November 26) against Missouri in the Battle Line Rivalry.
---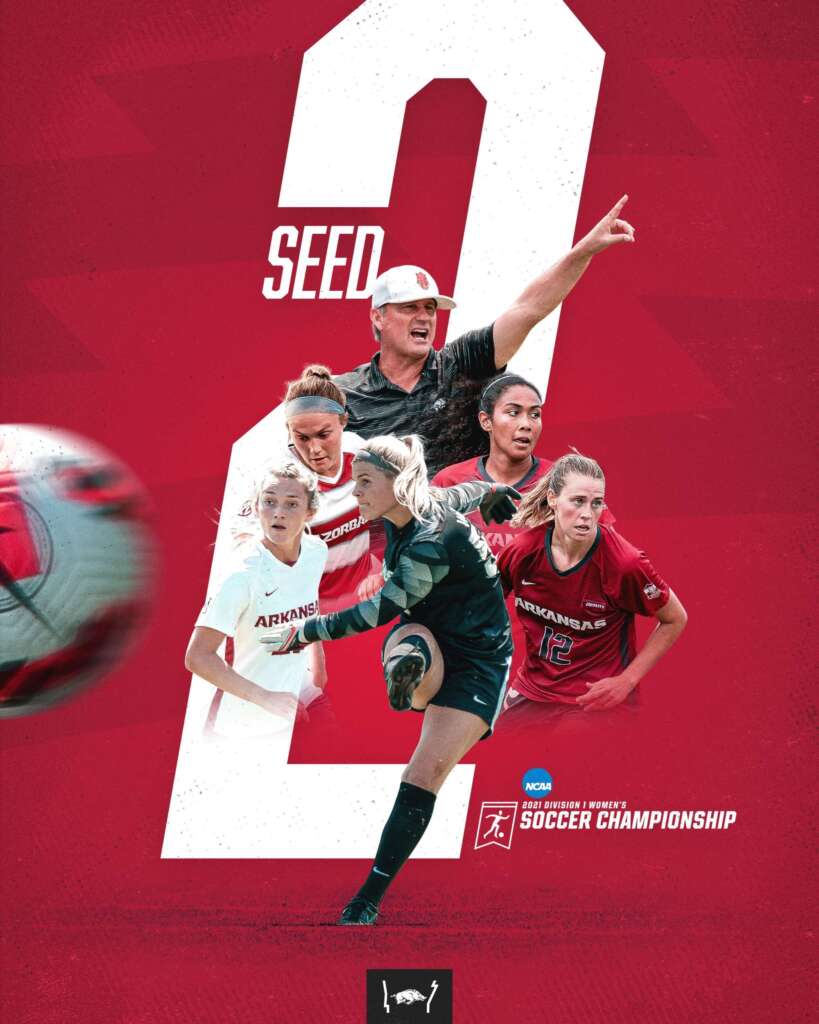 NCAA Tournament TimeCongratulations to Coach Colby Hale and our women's soccer team on a tremendous regular season. For the third-straight season, the No. 5 Razorbacks won the Southeastern Conference regular season and advanced to the SEC Tournament Championship Game for a sixth-consecutive time.
Arkansas was selected to the NCAA tourney as a No. 2 seed, the highest national seed ever for our program. The Razorbacks will host Northwestern State this Friday, November 12 at 6:30 p.m. in a first-round NCAA matchup.
We need a full house cheering on our team at Razorback Field! There are still tickets available for as little as $8 for adults and $3 for kids, so order your tickets today.
---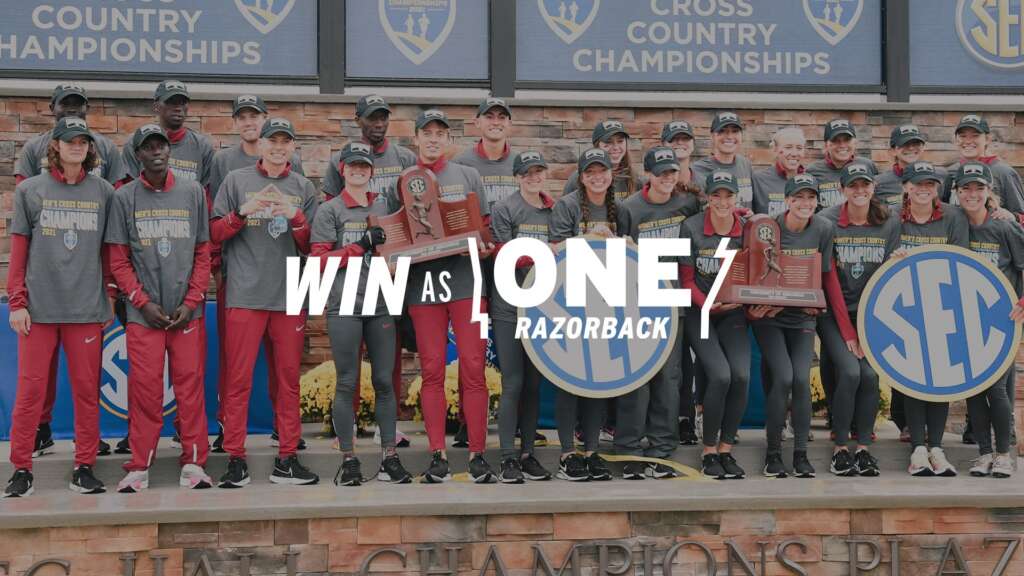 SEC Championship DoubleIt was another double for Arkansas at the 2021 SEC Cross Country Championships in Columbia, Missouri late last month.
Coach Chris Bucknam and the Arkansas men started the day by capturing its 27th SEC cross country title.
Coach Lance Harter and the Razorback women's squad outlasted Alabama to earn its ninth-consecutive conference cross country crown and its 22nd SEC cross country title overall.
Best of luck to both squads as they compete at NCAA Regionals this Friday in Waco, Texas. The top two teams from each race will advance to the NCAA Cross Country Championships to be held on Saturday, November 20 in Tallahassee, Florida.
---
Passing the BatonShortly after clinching the SEC cross country title, legendary Arkansas cross country and track and field coach Lance Harter announced he will be retiring as head coach following the 2022-23 season.
Harter, a member of the Arkansas Sports Hall of Fame, has won six NCAA Championships and 42 conference championships. Longtime assistant and current Arkansas Associate Head Coach Chris Johnson will take over as head coach of the women's cross country and track and field program on July 1, 2023, following Coach Harter's retirement.
---
Volleyball Sweeps the TideThe Razorback Volleyball team won a pair of matches against Alabama over the weekend to improve to 17-6 overall, 8-4 in the SEC.
Arkansas is No. 29 in this week's RPI rankings and will host nationally ranked Florida at Barnhill Arena this weekend, with Friday's match beginning at 7 p.m. and Saturday's match serving at 5 p.m.
---
Basketball Season Is HereThe Razorback Men's basketball games sold out for the entire season and women's basketball season tickets sales at an all-time high, it is finally time to tip things off at Bud Walton Arena! Both our men's and women's team take to the court for the first time in the regular season this week.
Coach Eric Musselman and the No. 15 ranked men team opened play last night against Mercer, coming away with 81-74 victory. Arkansas takes on Gardner-Webb on Saturday, November 13 (2 p.m.) and then Northern Iowa (7 p.m.) on Wednesday, November 17. Planning to be at a game? Check out these new things you need to know.
---
Coach Mike Neighbors and our women's squad will open the season tonight at Bud Walton Arena against Tarleton State (7 p.m.). They will turn around two days later (Friday, November 12) and host UAPB (Noon), before traveling to battle perennial power UCONN (Noon) on the road on Sunday, November 14.
---
Razorback Superlatives
Thank you for your continued support of our Razorback student-athletes. It is indeed a great time to be an Arkansas Razorback!!
Go Hogs!
Hunter