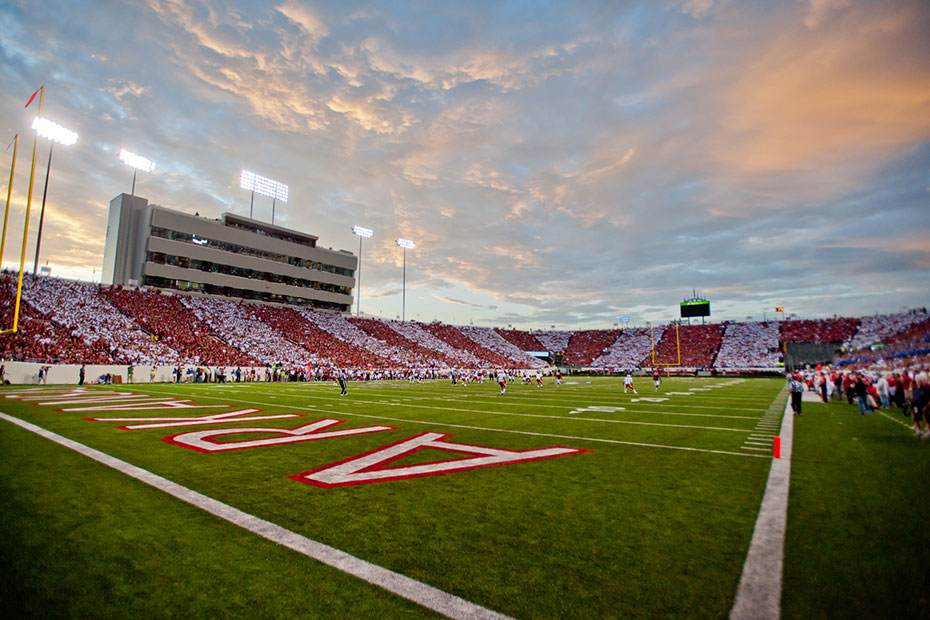 From the Desk of Hunter Yurachek: Oct. 19
I want to start by giving a shout out to the almost 75,000 Razorback fans who showed up early for this past weekend's Homecoming game against Auburn. While we are all were disappointed in the outcome, once again the Razorback Nation responded to Coach Sam Pittman's call to make Donald W. Reynolds Razorback Stadium a great home environment for our football team.
We are excited to head to Little Rock this weekend to host UAPB at War Memorial Stadium (11 a.m. kickoff). I hope you will plan on joining us for this historic first football matchup between these two in-state institutions who are part of the University of Arkansas System. Among the many festivities this weekend, will be a joint halftime performance by the University of Arkansas and UAPB Bands.
Tickets are still available and may be purchased at ArkansasRazorbacks.com. 
---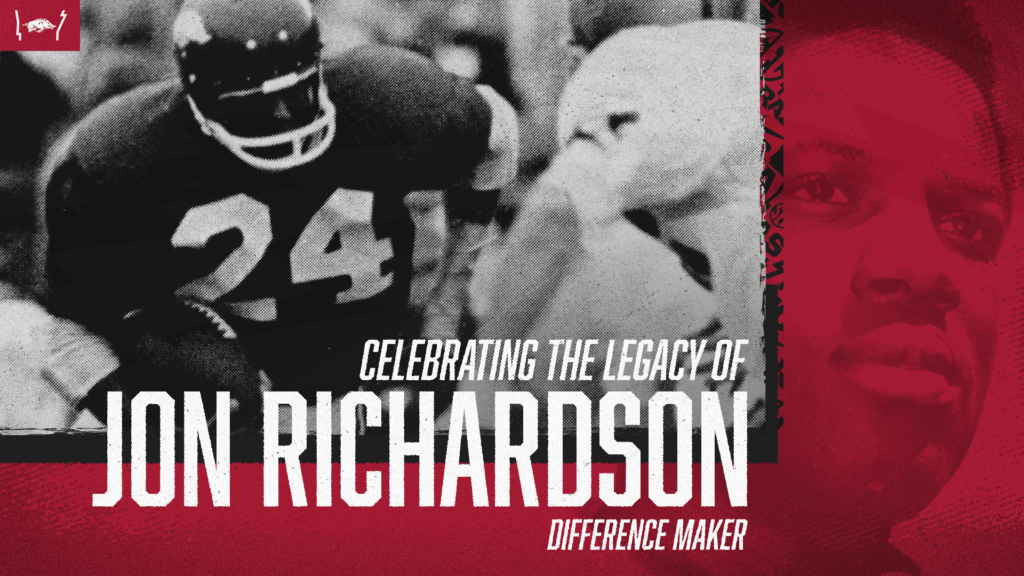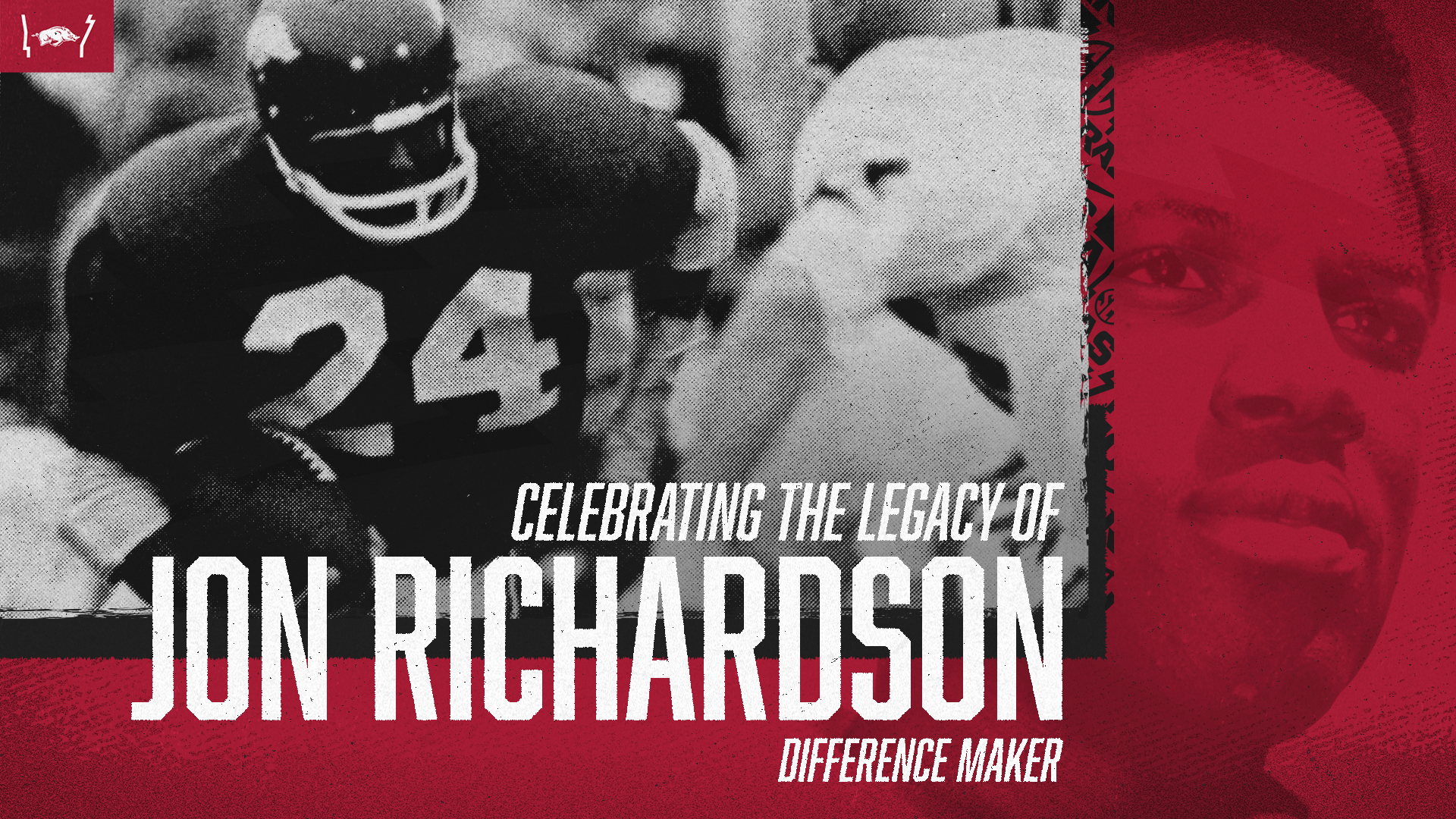 Honoring a Razorback Difference Maker
Among the many highlights of this past weekend was an opportunity to honor the family of Jon Richardson, our first African-American scholarship football student-athlete. On Saturday morning, we dedicated a plaque in Jon's honor on the Difference Makers Plaza before celebrating the family as our honorary captains on the field just prior to kickoff.
We are grateful for the contributions of Jon Richardson and all the Razorback trailblazers who helped pave the way at the University of Arkansas!
---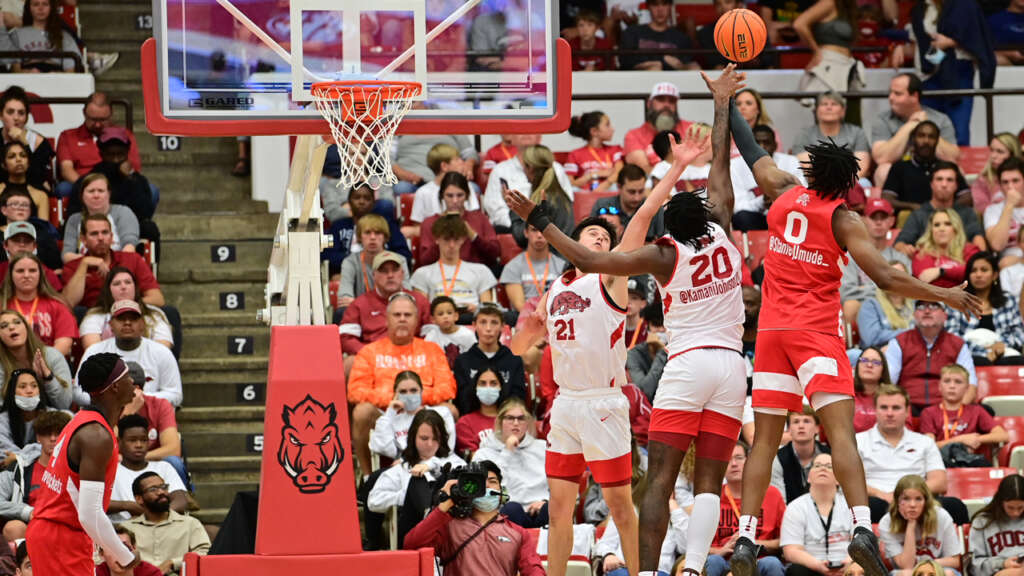 Back to Barnhill
It was Back to the Future – for the Red-White Men's Basketball Game on Sunday. Coach Eric Musselman and the Hogs took to the court at Barnhill Arena in front of a great Sunday afternoon crowd of more than 4,800 fans.
Thanks to Clyde Fletcher, Shawn Davis, Ernie Murry and Michael Hogue, members of our 1991-92 SEC Championship team, for serving as honorary coaches. After falling behind early, the Razorback White team rallied to take a 74-63 win.
The No. 16 ranked men open exhibition play this Sunday, October 24 at 3 p.m. against East Central University at Bud Walton Arena. This season marks the first time the men have been ranked in the Associated Press pre-season poll since 2007-08.
Earlier this week, we officially sold out of season tickets for the men's basketball season. What an incredible testament to the excitement for the season and the passion of Razorback Fans!!
---
Tipping It Off
Our women's team is gearing up for a highly anticipated season on the hardwood as well. If you haven't already, secure your season tickets because the season is just ahead. We will open the women's basketball season with an exhibition game against UAFS on Friday, November 5 at 6 p.m. at Bud Walton Arena.
---
Soccer on School-Record Winning Streak
Arkansas continues to be on a roll on the soccer field. The No. 6 Razorbacks (12-2, 7-0 SEC) have won a school-record 12 matches in a row since opening the season with losses against two nationally ranked teams. The Razorbacks travel to Auburn for a match on Thursday (Oct. 21) before returning home to host Mississippi State on Sunday (Oct. 24) at 6 p.m.
Arkansas ranks No. 2 in the nation in RPI this week. Arkansas is attempting to win its third-straight SEC regular season title in 2021.
---
Volleyball Also Rolling
Arkansas is also lighting it up on the volleyball court as well. After a sweep of Auburn, the Razorbacks are 14-4 on the season, including 5-2 in SEC play. Arkansas has won four straight matches and has an open date this weekend before traveling to Kentucky for a pair of matches on October 22-23.
---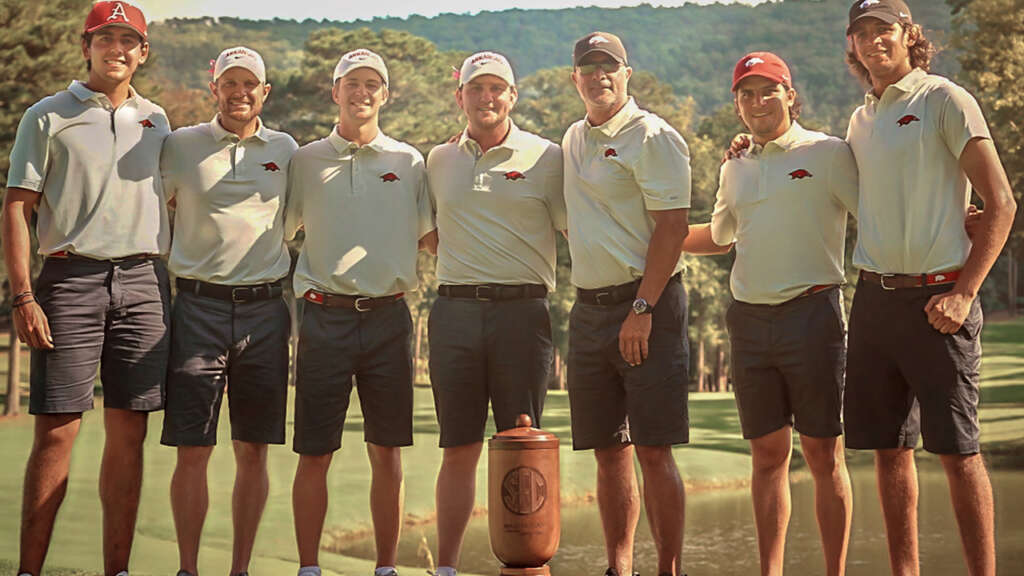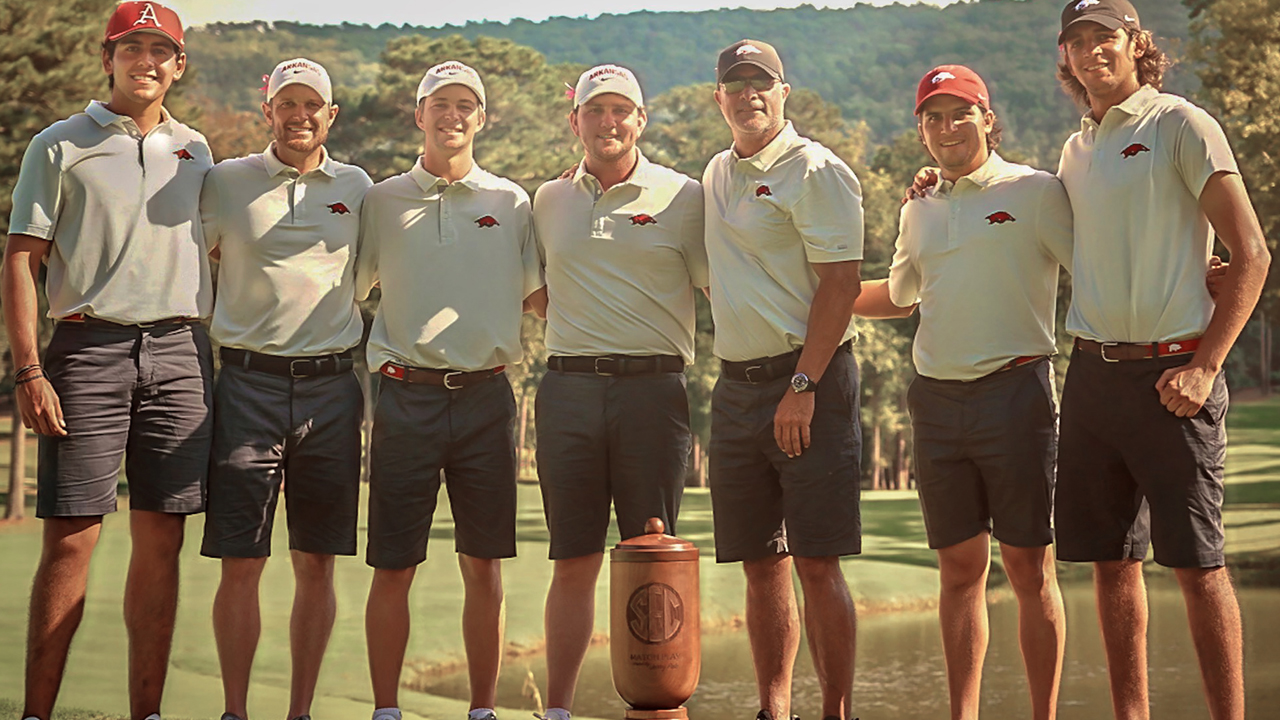 Match Play Champions
Congratulations to the Arkansas men's golf team who captured the inaugural SEC Match Play Championship hosted by Jerry Pate last week. The win is also Arkansas' second straight team victory, winning the Blessings Collegiate Invitational earlier in October.
The No. 3 Razorback women's golf team has also won two-consecutive tournaments this fall, after capturing the Cougar Classic and the Blessings Collegiate.
Both the men's and women's teams will try to make it three tournaments in a row this week at the Jackson T. Stephens Cup at the Alotian Club in Central Arkansas. The teams played 36 holes on Monday, 18 holes on Tuesday, followed by match play on Wednesday. Golf Channel will be televising the event all three days.
---
Cross Country Prepping for SEC Championships
Both the men's and women's cross country teams competed at the Pre-National Invitational in Tallahassee, Florida last weekend. The No. 6 ranked men finished third and the No. 15 ranked women finished sixth in the team competition.
Up next for the Hogs, a trip to Columbia, Missouri on Friday, October 29 to compete for a title at the SEC Cross Country Championships. Both the men's and women's team are the defending SEC Champions. Best of luck to both Coach Chris Bucknam's and Coach Lance Harter's squads.
---
Other Items Worth Noting…..
Congratulations to Head Gymnastics Coach Jordyn Wieber on her recent induction to the Michigan Sports Hall of Fame. Coach Wieber and the GymBacks open their season in January.
Hope to see you at War Memorial Stadium this Saturday. It is a great time to be an Arkansas Razorback!!
Go Hogs!
Hunter