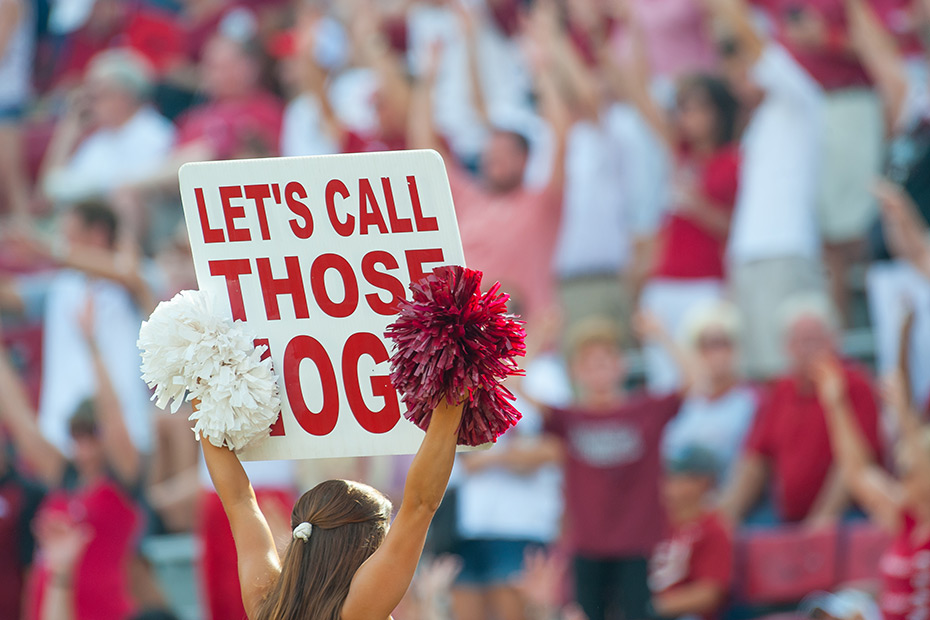 Got Spirit? Join Us
FAYETTEVILLE, Ark. — The Razorback Spirit Squad is one of the most visible and vital elements of the gameday experience for Hogs fans of all ages.
The opportunity to join the squad is an unforgettable and rewarding experience for those who've trained and practiced for this very moment.
DVD/application deadline is due by Friday, Feb. 19 at 4:30 p.m.
This spring, the Razorback Cheerleaders and Pom Squad will hold tryouts for the 2016-17 season. The tryout dates include:
• Pom Squad/RBI Girls: April 8, 9, and 10
• Cheerleaders: April 15, 16, and 17
Important information for tryouts, including scholarship information, can be found on the Spirit Squad website.
For more information, contact Director of Spirit Squads Jean Nail at jnail@uark.edu or call 479-575-6534.