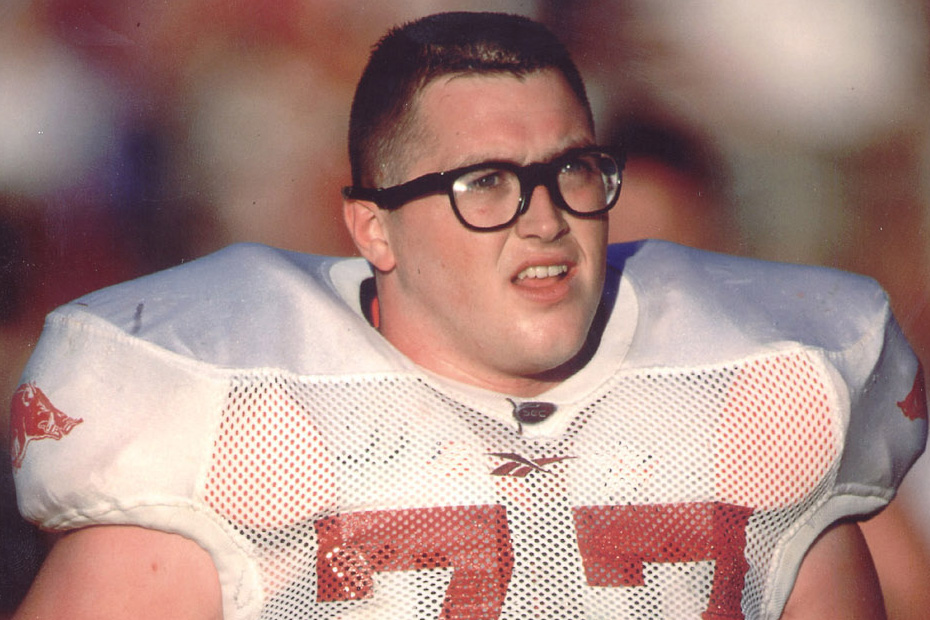 "Greater" – A True Story Worthy Of Hollywood
I freely admit, I am not much of a movie guy. Not that I don't enjoy a well-made film, but I generally find myself more engaged by a documentary or a historical retrospective. I guess in some ways it is because if I am going to invest a block of time into some sort of entertainment, I want to emerge on the other side with a better understanding and perspective on an individual, a moment in history or the world in which we live.
It is also easy to understand why so many look to movies to deliver a much welcomed reprieve from the world around them, even if just for an hour or two. Hollywood takes us back in time, forward in history and to places and universes we've never experienced or even imagined. Most of the time, It expands our horizons, inspires us to be better and challenges us to make a difference.
Whether you have a nod to non-fiction like me or plan your weekend in part based on the rotten tomatoes movie review scale, there is a special event this week of which you should take note. For me, it will be more than just the nationwide premiere of a sports themed movie, it will be an emotional look back at one of the defining moments of the Razorback program and the state that calls the Hogs home.
It's hard to fathom that has been more than 17 years since Brandon Burlsworth left this earth in a way that is still as incomprehensible as the day it happened. Our innate sense of fairness refuses to believe that bad things happen to good people, even though our world provides constant reminders to that effect.
It was that reality that hit me square in the face when I returned to my small starter house in the central part of Fayetteville late on a spring night in 1999. Prior to social media and the proliferation of cell phones, the only precursor to the sobering dose of news that awaited was the flashing red light of a telephone answering machine, indicating a new message.
The news stymied me in a way that I still vividly remember. It was one of those moments you remember with distinguishing clarity as it seared its way into your archive of emotion. The days and weeks that followed were much more a blur, as an entire state dealt with the loss of a young man that represented everything we as a program, a university and a state stood for – or at the very least what we longed to be.
Beginning on August 26 on more than 400 screens, movie goers around the country will experience, the emotional journey from victory to tragedy, from despair to hope, all embodied in Brandon's story. Unlike most cinematic adaptations, "Greater" had to do very little to embellish the story. The film is meticulously modeled after the true life story of the former walk-on from Harrison, Arkansas.
Often times in death, we idolize individuals in an enhanced way beyond what they truly represented in life. Brandon Burlsworth was not perfect. He would be the first to point that out. But from someone who had the privilege to know him, I would offer the perspective that the movie is a true depiction of his nature and his unyielding commitment to always put others before himself.
Buoyed by his faith and his unwavering commitment to make the most of every opportunity, Brandon made a tremendous impression on those he met long before his life was transformed to legacy in a split second on a winding country road. For those familiar with the Razorback program and throughout college football, that legacy is hard to miss.
As tangible as his encased locker in the Broyles Athletics Center, the Burls' kids program and the Burlsworth Trophy given each year to the nation's most outstanding walk on football player, Brandon's story has been passed down within the heritage of the Razorback Family.
This week, after more than a decade of dedicated efforts by Brian Reindl and Marty and Vickie Burlsworth, Brandon Burlsworth's remarkable story will hit the big screen to begin to inspire a new generation. Whether the film merits critical acclaim from movie critics or ranks among the box office bests is yet to be seen. But the very fact that a walk-on from a small town in Arkansas continues to positively influence the lives of so many who never saw him play only serves to transform our society's blind side to the enduring impact that can be made by one leading man.