The Holidays are here and it's time to for you to share the gift of the Razorbacks. There are three ways you can share the Hogs this season: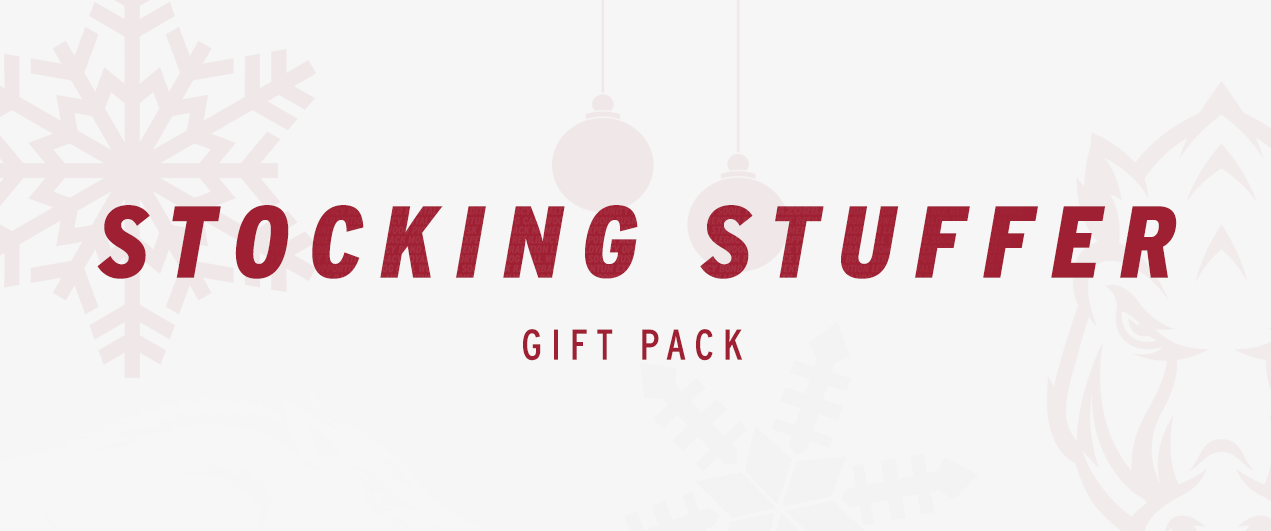 This Holiday season give the Hog fans in your life the chance to see the Razorback men's and women's basketball teams in action with the two-game Stocking Stuffer Gift Pack. When you order the Stocking Stuffer Gift Pack, you will be mailed a special Razorback Happy Hog-idays card to give to the fan in your life (note: cards will be sent via the U.S. Post Office so allow ample time for delivery due to holiday card season).
For $25 per seat (over 30% savings):
•   Pick one (1) from: Men's Basketball vs. Mississippi State (Jan. 9); Missouri (Feb. 20); or South Carolina (March5)
•   And also receive: Women's Basketball vs. Tennessee (Jan. 14)
To order, CLICK HERE and use promo code "HOLIDAY15"
For more information call 1-800-982-HOGS.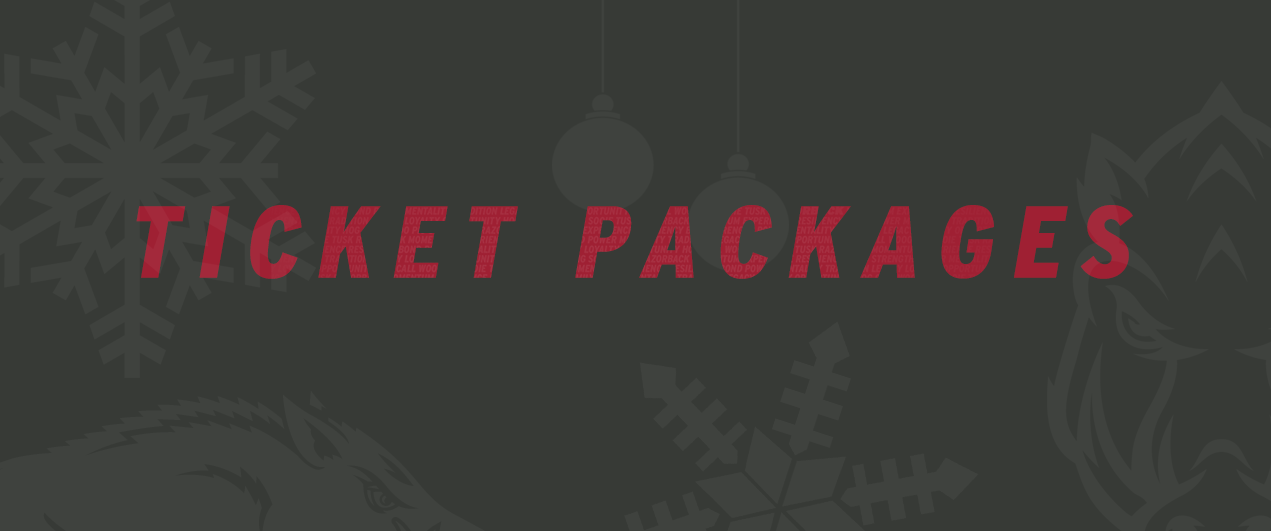 If you are looking to give the gift that keeps on giving, we also have season ticket and mini-plans available for any or all times of the year:
•    2016 Football Season Ticket Deposits
•    2015-16 Men's Basketball SEC Packs
•    2016 Women's Gymnastics Season Tickets
•    2016 Baseball Season Tickets
•    2016 Softball Season Tickets
•    2016 Men's and Women's Track and Field Season Tickets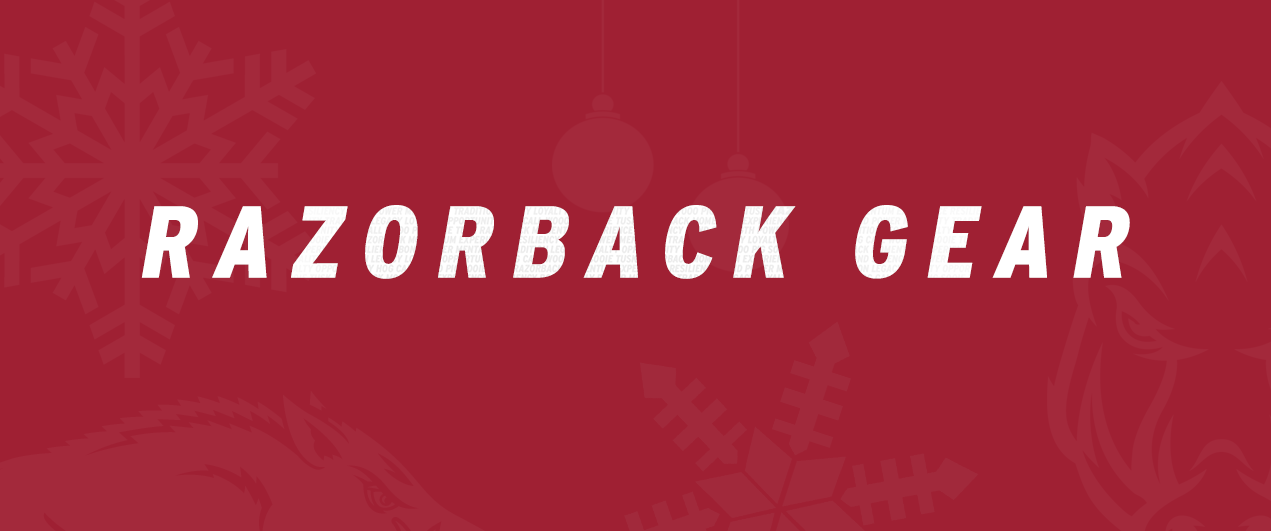 If tickets aren't what you are looking for, Hog Heaven or the online store is sure to have just the right T-shirt, sweatshirt, hat or toy you are looking to find.
The Hog Heaven store at Bud Walton Arena in Fayetteville is open seven days a week during the holidays:
Monday-Friday: 10 a.m. to 6 p.m.
Saturday: 10 a.m. to 5 p.m.
Sunday:Noon to 4 p.m.
Hog Heaven Store Address: 1270 Leroy Pond Dr., Fayetteville, AR 72701
Phone: (479) 575-3815
Purchase online at SHOP.ARKANSASRAZORBACKS.COM
OPEN 24 HOURS A DAY