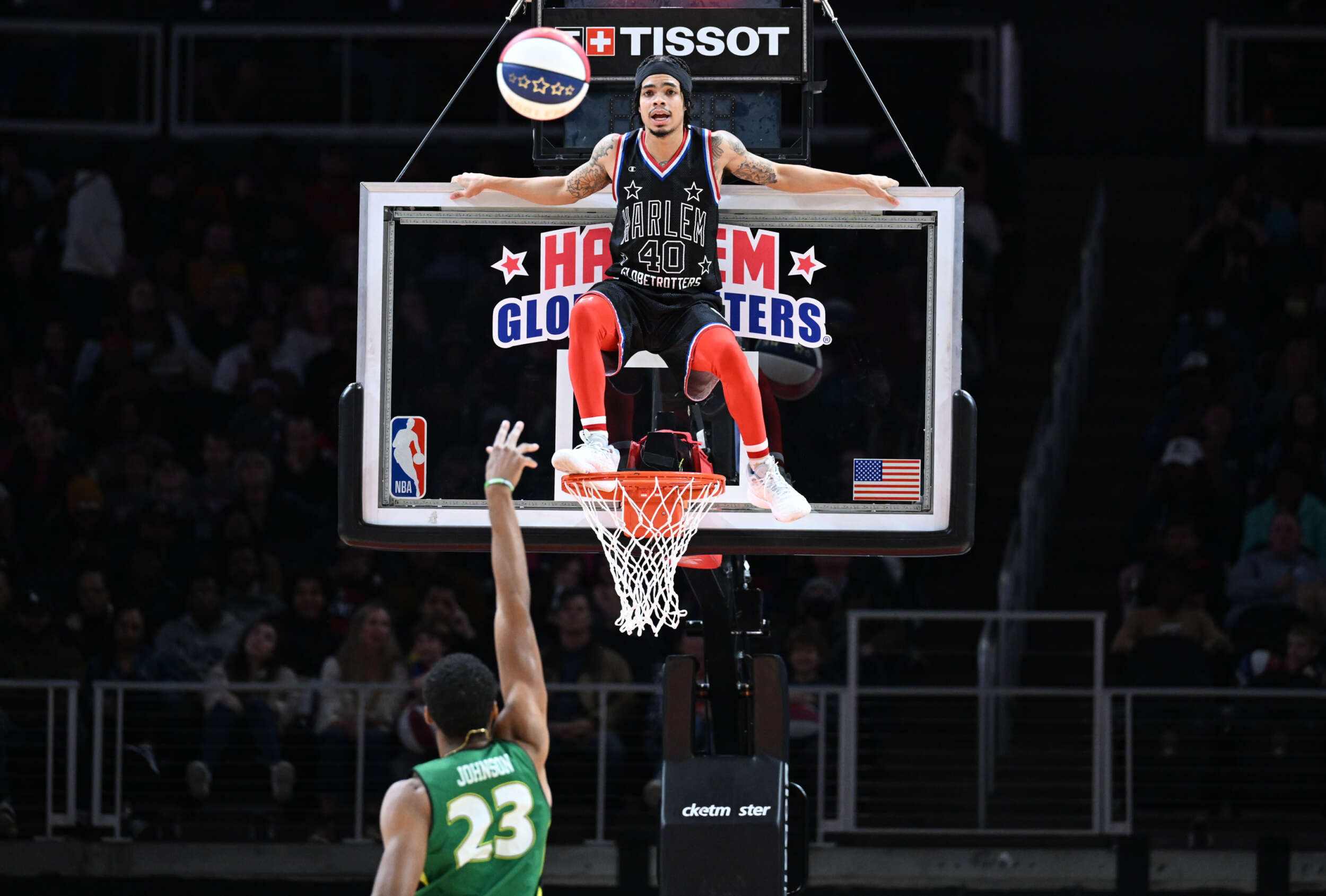 Harlem Globetrotters Coming to Bud Walton Arena on April 11
FAYETTEVILLE, Ark. – Get ready for a slam-dunk extravaganza as the world-famous Harlem Globetrotters make their triumphant return to Bud Walton Arena! This is your chance to witness the record-breaking stars of basketball LIVE as they bring an unforgettable blend of DRIBBLING, SPINNING, and DUNKING to the court, taking on their fierce rivals, the Washington Generals, on April 11.
Tickets: Tickets for the Harlem Globetrotters at Bud Walton Arena will go on sale to Razorback fans on Tuesday, Nov. 21. General public sales will begin on Nov. 27. 
See Hammer, TNT, Bulldog, Cheese, Torch, Hot Shot, Jet, Wham and Thunder – just to name a few – as they run circles around the Washington Generals on the court and bring the hype to the crowd. 
YOU might even find yourself mid-court as part of the ALL-NEW, FAN-FILLED Halftime Skills Showcase!
About Harlem Globetrotters
The World-Famous Harlem Globetrotters – THE originators of basketball style, captured by dynamic athletes with unmatched skills and influencers of today's game. The team has showcased their iconic brand of basketball in over 124 countries and territories across six continents since 1926. Winners of 2 Cynopsis Sports Media Awards and Emmy® nominated for their hit NBC weekly series, "Harlem Globetrotters: Play it Forward," they continue to break barriers and stand as leaders across diversity, equity, and inclusion. Proud inductees into the Naismith Memorial Basketball Hall of Fame, their mission continues to advance the game of basketball and deliver exciting and interactive entertainment to the world. If you have ever seen a jump shot, slam dunk or a half-court hook shot, you have witnessed the creative moves made famous by the Globetrotters. The Harlem Globetrotters International, Inc. is a subsidiary of Herschend Enterprises, the largest family-owned themed entertainment company in the U.S.
For the full schedules and more information about the Harlem Globetrotters, visit the Globetrotters' official website: www.harlemglobetrotters.com and follow them on Twitter, Instagram, Facebook, and YouTube.