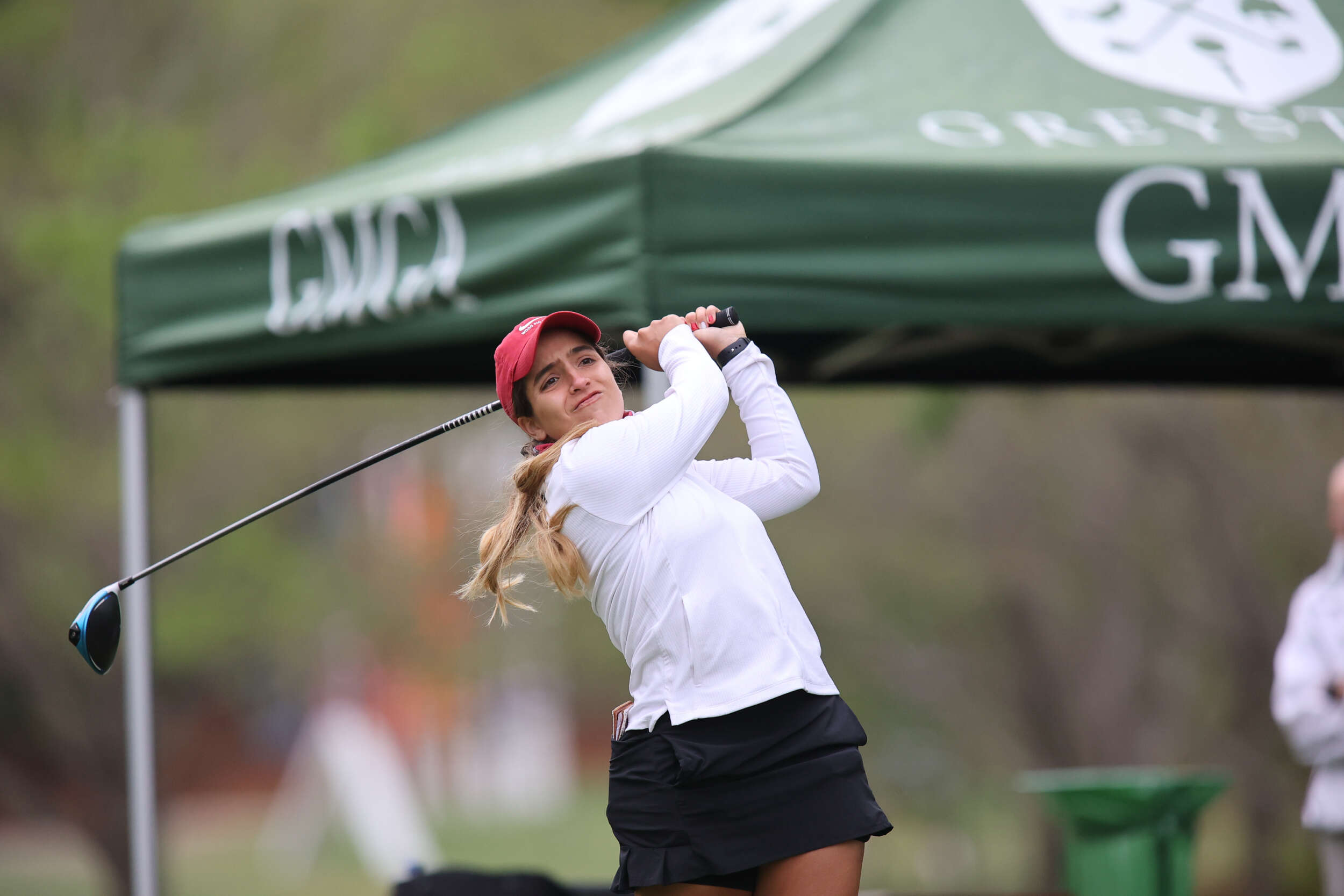 Hogs Fall In Match Play To LSU, 3-2
BIRMINGHAM, Ala. – No. 13 Arkansas Women's Golf had its run ended at the SEC Women's Golf Championship on Saturday morning, as the Hogs fell to No. 1 seed LSU, 3-2, in match play. Both Brooke Matthews and Ela Anacona won their matches, while Kajal Mistry, Julia Gregg and Cory Lopez fell in theirs.
Matthews capped off her 2021 SEC Championship with another good round of golf, taking down Carla Tejedo Mulet of LSU (3&1). While Tejedo Mulet was able to pull into a tie on hole 10, and keep the match tied until hole 13, Matthews pulled away down the stretch, wining holes 14, 16 and 17 to close her out.
Anacona also did well to win her match, as she outlasted Kendall Griffin (1UP). The pair were neck-and-neck throughout the round, with Anacona taking an early lead on one, only to see the match get tied, and stay tied, after hole number three. Anacona won hole 14, which proved to be decisive, as nothing else separated her and Griffin the rest of the way.
Latanna Stone nearly went wire-to-wire against Kajal Mistry – the duo was tied for two holes to start, before Stone built a lead, starting with a win on hole three, that she wouldn't relinquish the rest of the way (3&2). The story was the same for Julia Gregg against reigning SEC Player of the year Ingrid Lindblad, who was the runner-up during the stroke play portion of the event. Lindblad and Gregg were knotted through three holes, but Lindblad would pull away after the pair made the turn (4&3). Cory Lopez never led against Alden Wallace, who steadily built her lead throughout the round (6&4).
More Information
Keep up with all of the latest news and information and get behind the scenes looks into our program on our social media accounts. Follow us on Twitter at @RazorbackWGolf and check out our Facebook page "Razorback Women's Golf." Stats, news and player information can be found at ArkansasRazorbacks.com.