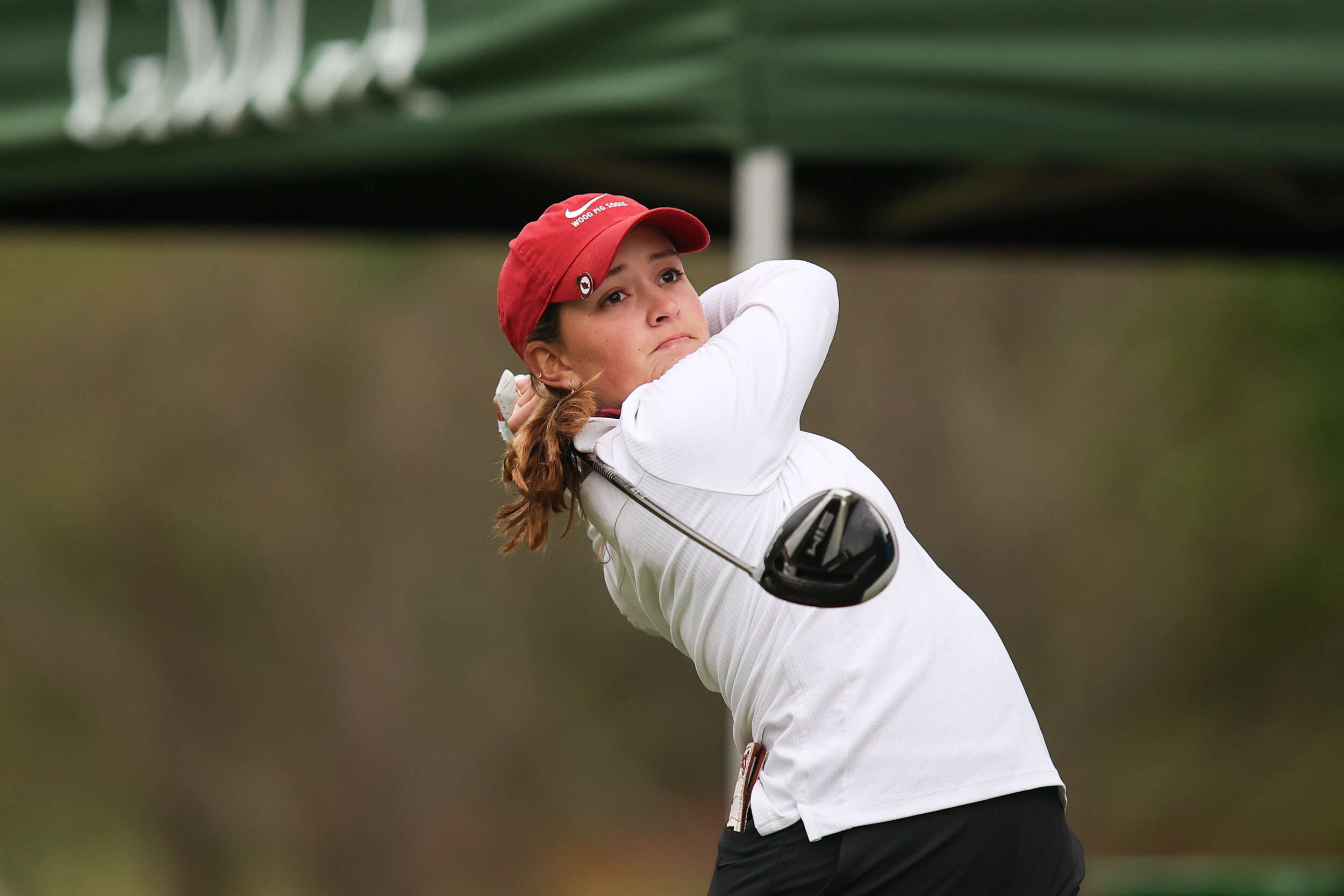 Hogs Hold on, Advance To Match Play
BIRMINGHAM, Ala. – Redshirt junior Brooke Matthews' clutch birdie on 18 kept the Hogs in eighth place on Friday afternoon, locking the Hogs into the first round of match play at the 2021 SEC Women's Golf Championship. Head Coach Shauna Taylor's Razorbacks, who played a 290 (+2) on the final day of stroke play, will face LSU, who finished stroke play on top, beating second place South Carolina by nine strokes. The match between the Hogs and Tigers will start at 7:50 CT. The match lineup is as follows:
Brooke Matthews vs. Carla Tejedo Mulet
Kajal Mistry vs. Latanna Stone
Julia Gregg vs. Ingrid Lindblad
Cory Lopez vs. Alden Wallace
Kendall Griffin vs. Ela Anacona
Matthews, who finished ninth on the individual leaderboard, continued her stellar play on Friday, firing a two-under 70. The Championship was her second event this season in which she fired all three of her rounds under par, and her 54-hole 207 was the second-best tournament score of her career. The Championship was also Matthews' fourth top-10 finish of the season. Matthews will face off with Tejedo Mulet, who finished tied for 31st at two-under, in the first pairing of the match.
Sophomore Ela Anacona and freshman Cory Lopez both finished tied for 28th, each shooting three-under for the event. Both Anacona and Lopez shot even (72) on day three, with Anacona shooting two birdies to two bogeys, while Lopez had three of each. Anacona will be matched up with Kendall Griffin, who finished tied for fifth (-11), while Lopez will take on Alden Wallace, who finished tied for 10th (-8).
Sophomore Kajal Mistry fired a 77 on day three, pushing her down to 50th on the leaderboard, while Julia Gregg shot a 76 in the final round of stroke play, and she finished the event at 67th. Mistry (+4) will face off against Latanna Stone, who finished the event in fourth (-12), while Gregg will have the toughest task of all, as she will be paired with Ingrid Lindblad, who was the event's runner-up.
More Information
Keep up with all of the latest news and information and get behind the scenes looks into our program on our social media accounts. Follow us on Twitter at @RazorbackWGolf and check out our Facebook page "Razorback Women's Golf." Stats, news and player information can be found at ArkansasRazorbacks.com.