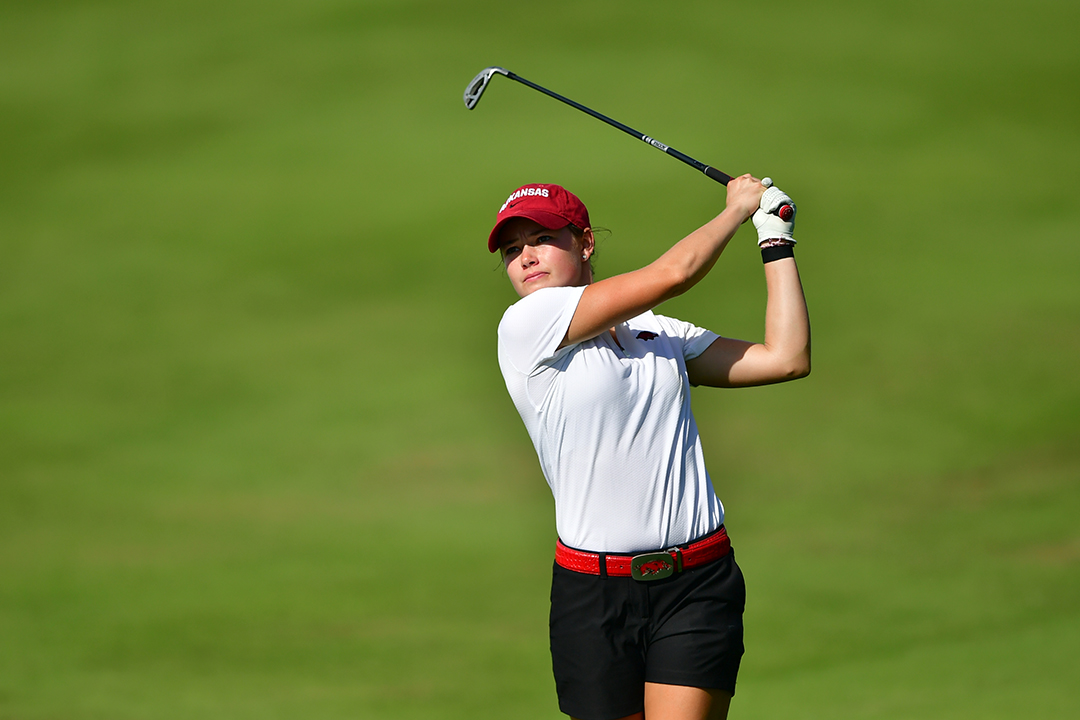 Hogs Hold Steady, Remain in Second Following Round Two
NASSAU, Bahamas – No. 16 Arkansas Women's Golf remained in second place following round two of the White Sands Invitational. The Hogs put some distance between themselves and the next closest team, as Oklahoma, who is in third, now trails Arkansas by eight strokes. Head Coach Shauna Taylor's squad, which currently sits at four-under, is one of two squads that is under par through two, joining Texas, who leads the event at 22-under.
Freshman Ela Anacona remains in contention, as she is currently two-under for the event, good for a share of seventh place. Following her first round 69, Anacona fired a 73 in round two.
Redshirt sophomore Brooke Matthews put on a show on day two to shoot up the leaderboard, matching Anacona for the lowest round by a Razorback at the event with her second-round 69. Her move up, which covered 37 spots, was the single biggest move by anyone in the event between day one and day two. Matthews now sits tied for 16th place.
Sharing 16th place with Matthews is Kajal Mistry, who carded a 74 in round two to put her at one-over for the tournament.
Freshman Julia Gregg remained steady, firing a 73 in round two, the same score she played in round one. Her 146 (+2) is good for a share of 22nd place.
Senior Grace St-Germain now sits in 34th place after round two. She fired a 78 on day two. Julia Dean, meanwhile, fired an 82 on day two. Dean is playing as an individual.
More Information
Keep up with all of the latest news and information and get behind the scenes looks into our program on our social media accounts. Follow us on Twitter at @RazorbackWGolf and check out our Facebook page "Razorback Women's Golf." Stats, news and player information can be found at ArkansasRazorbacks.com.