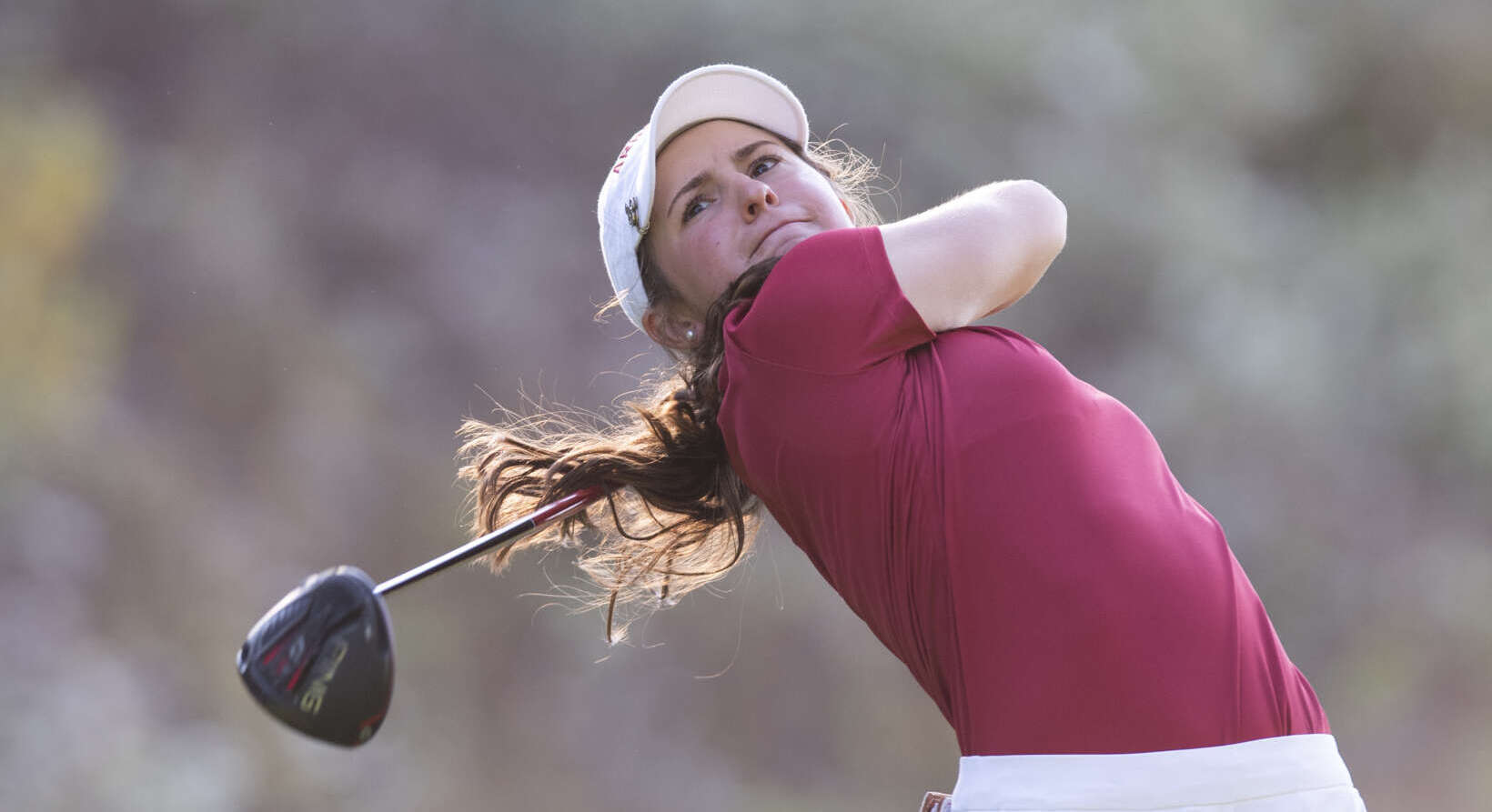 Hogs in 10th After Day One
MELBOURNE, Fla. – Arkansas Women's Golf sits in 10th place after day one at the Moon Golf Invitational, as Head Coach Shauna Taylor's Hogs fired a 292 (+4) as a team in the first round. South Carolina (-8) currently leads the event, and Gamecock Pauline Roussin-Bouchard sits atop the individual leaderboard at nine-under.
Sophomore Julia Gregg leads the Hogs after round one, as she fired a one-under 71. Despite being out of the Hogs' lineup for the last two events, Gregg came out sharp, notching two birdies on the day to just one bogey. She is currently tied for 15th place heading into round two.
Redshirt junior Brooke Matthews is second on the scoreboard among the traveling Razorbacks, as she fired a one-over 73 in round one, good for a share of 32nd place. It was only Matthews' fourth round all season over par.
Both Ela Anacona and Cory Lopez are tied for 40th after the first round, as the pair both shot two-over on day one at the Moon Golf Invitational. The duo both did their damage on the back – both players fired two birdies on the latter nine holes at the Duran Golf Club.
Freshman Miriam Ayora is currently in 52nd place after firing a first-round 75 (+3). She notched two birdies on the day, but also tallied five bogeys.
More Information
Keep up with all of the latest news and information and get behind the scenes looks into our program on our social media accounts. Follow us on Twitter at @RazorbackWGolf and check out our Facebook page "Razorback Women's Golf." Stats, news and player information can be found at ArkansasRazorbacks.com.