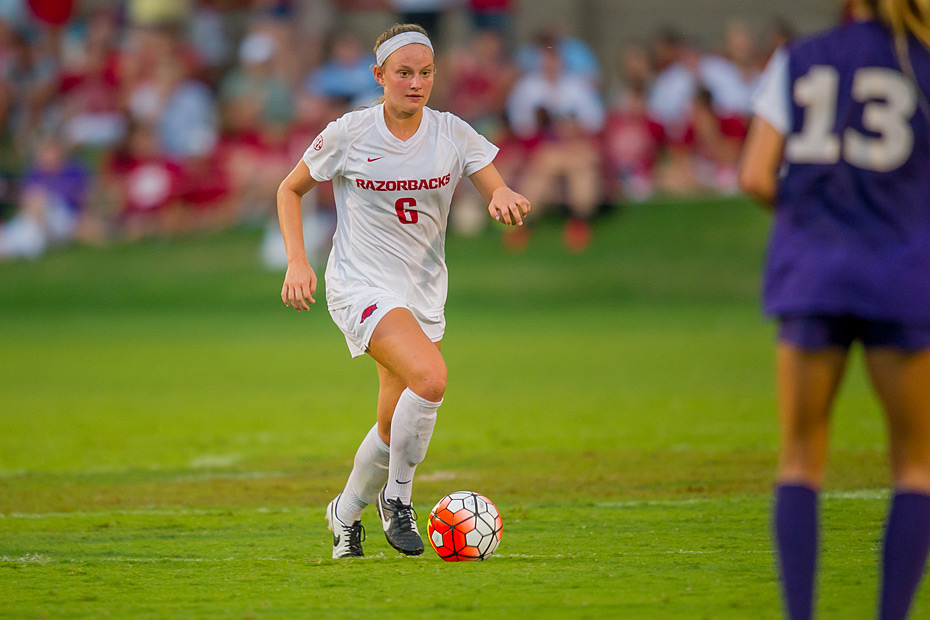 Hoke Named To SEC All-Freshman Team
FAYETTEVILLE, Ark. — Arkansas soccer's freshman defender Carly Hoke was named to the SEC 2015 All-Freshman Team Sunday.
Hoke, from Lake Forest, Ill., started in all 18 games this season for the Razorbacks and logged 1,542 minutes of play, the third highest in the team.
She also earned an assist for the year, a give-and-go inside the box to Claire Kelley, who scored in the fourth minute against No. 10 South Carolina on Oct. 2. The Razorbacks would eventually tie the Gamecocks 2-2, their first result against a top 10 opponent since 2007.
Hoke rounded out the year with 18 shots, eight being on goal.
For more information about Arkansas soccer during the season, follow Razorback Soccer on Twitter, Facebook, and Instagram.