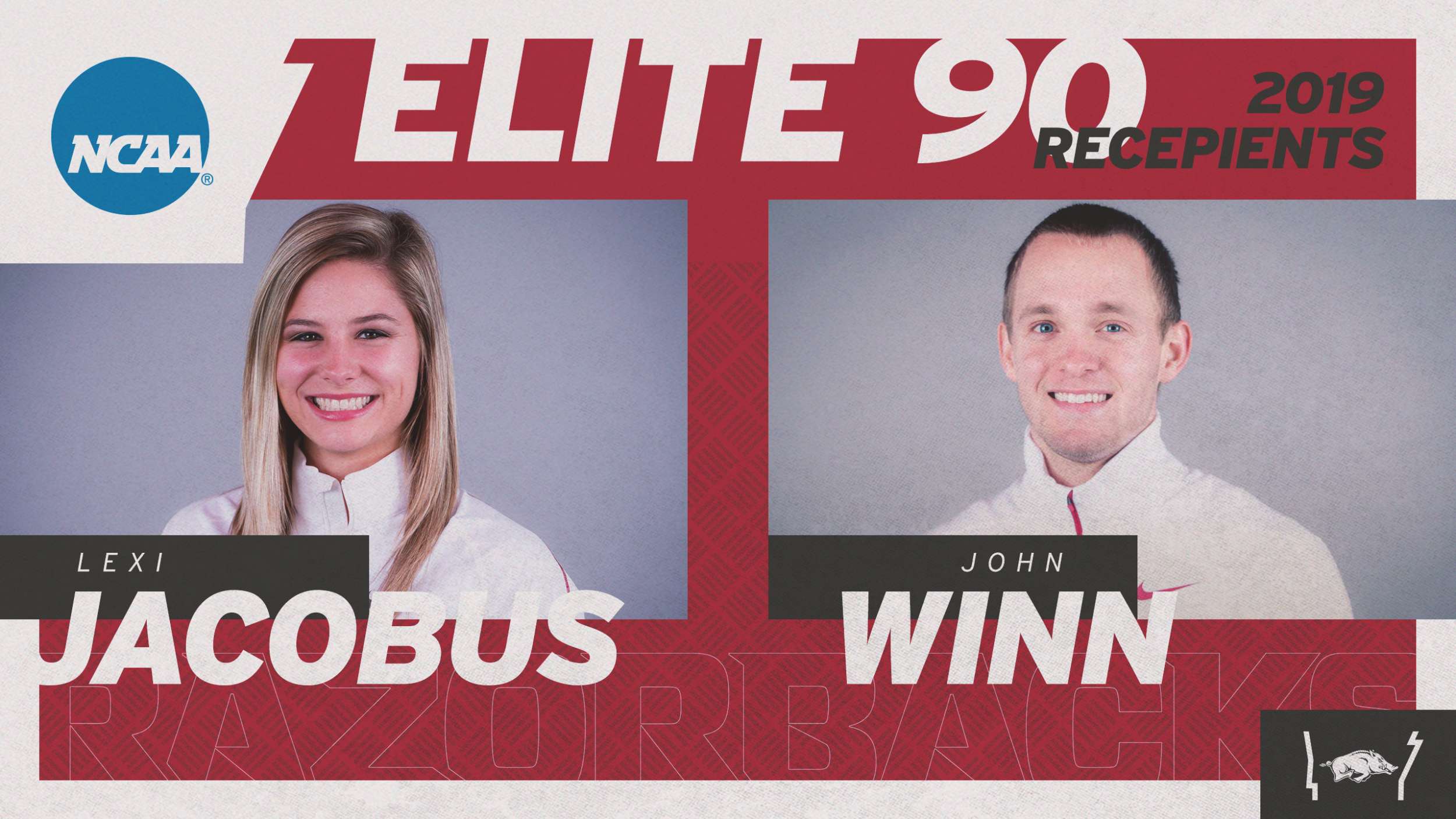 Jacobus, Winn Named Elite 90 Winners
AUSTIN, Texas – Arkansas Lexi Jacobus and John Winn were presented with the NCAA Elite 90 award as the top scholar-athlete competing at the NCAA Outdoor Track & Field Championships.
Formerly known as the Elite 89, the Elite 90 an award founded by the NCAA in the 2009-10 season, recognizes the true essence of the student-athlete by honoring the individual who has reached the pinnacle of competition at the national championship level in his or her sport, while also achieving the highest academic standard among his or her peers.
The Elite 90 is presented to the student-athlete with the highest cumulative grade-point average participating at the final site for each of the NCAA's championships. Eligible student-athletes are sophomores or above who have participated in their sport for at least two years with their school. They must be an active member of the team, traveling and a designated member of the squad size at the championship.
The NCAA acknowledged Lexi Jacobus and John Winn for their academic accomplishments prior to the start of the Women's 100-meter finals on Saturday afternoon at Mike A. Myers Stadium.
Along with the Elite 90 winners, Arkansas captured five of the possible six SEC Scholar Academic honors during the '18-'19 academic year with Taylor Werner sweeping the women's side and Gabe Moore winning the indoor/outdoor honors.
Arkansas is the first school to sweep the award since John Welk and Anne Martin of Nebraska during the 2012-2013 academic year.
Former Elite 89/90 award winners from Arkansas' track & field programs include:
• Andrew Pisechko
• Christian Heymsfield x2
• Lexi Jacobus – x2
• Tori Hoggard x2
For more information on Arkansas track and field including in-meet updates, follow @RazorbackTF on Twitter.