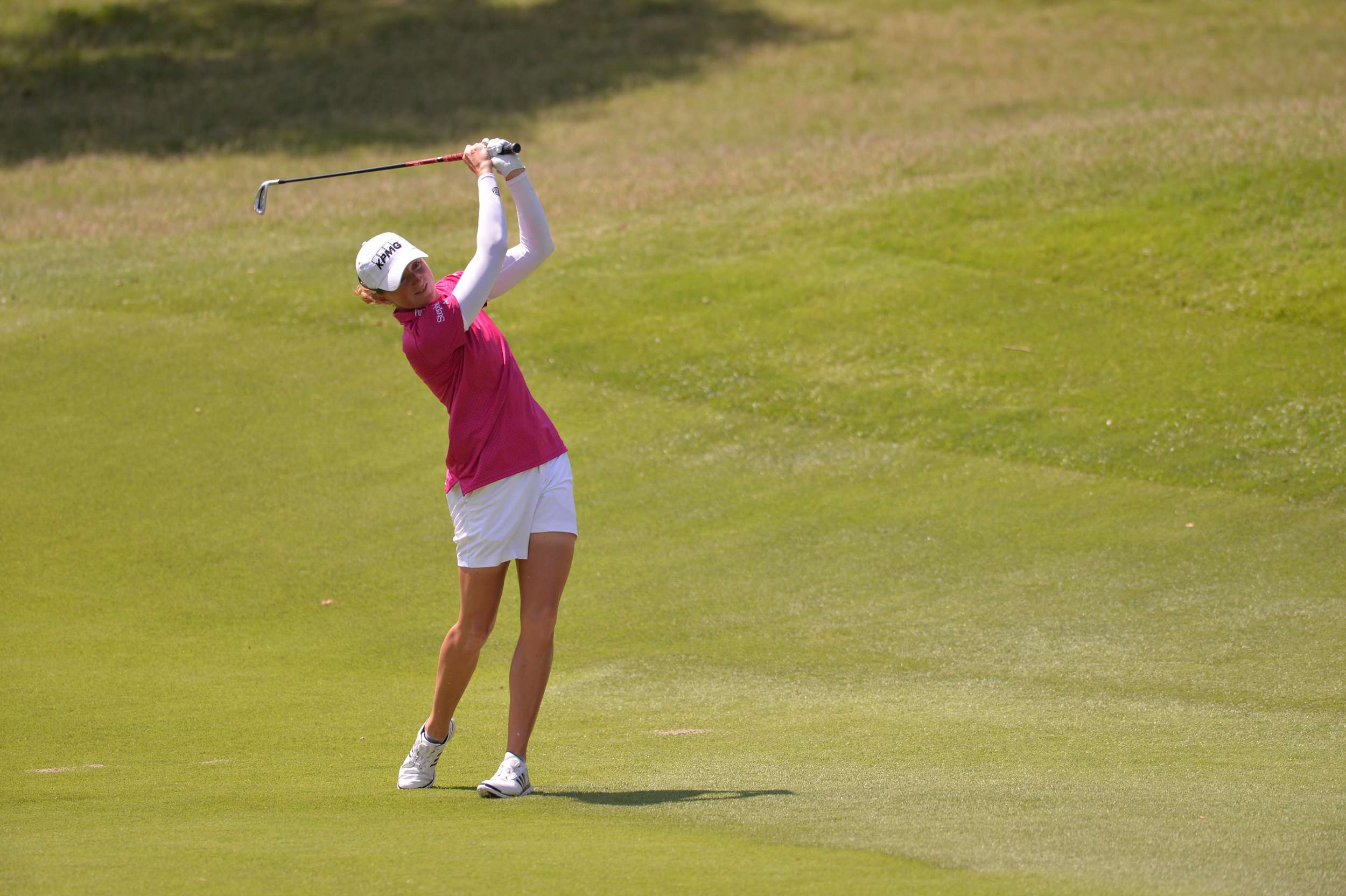 Lopez, Lewis Make the Cut with Strong Day Two Performances at NWA Championship
FAYETTEVILLE, Ark. – Arkansas Women's Golf's #ProHogs Gaby Lopez and Stacy Lewis both made the cut following day two at the NWA Championship, as each followed up strong round one performances with solid showings on moving day.
Lopez has done most of her damage on the front during the tournament, and she was phenomenal there again this morning, shooting a 33 after firing a 32 yesterday. Her round-two 67 matched her total from yesterday's round, and currently has her sitting in a tie for 17th place with one round left to go. Lopez will be paired with Lizette Salas, and will tee off tomorrow morning at 11 a.m. CT.
For Lewis, it was the back nine that provided the boost. She birdied five of the nine holes after making the turn on her way to carding a 32, matching the best round by a former Razorback at the event. Like Lopez, Lewis matched her day one score, posting a 68 to give her a share of 39th place. Lewis will be matched up with Jessica Korda tomorrow, and will start her final round at 9:30 a.m. CT.
The four other former Hogs in the event missed the cut at three-under-par, meaning Alana Uriell (-2), Kaylee Benton (-1), Maria Fassi (+1) and Dylan Kim (+9) will not get to play in round three tomorrow.
More Information
Keep up with all of the latest news and information and get behind the scenes looks into our program on our social media accounts. Follow us on Twitter at @RazorbackWGolf and check out our Facebook page "Razorback Women's Golf." Stats, news and player information can be found at ArkansasRazorbacks.com.