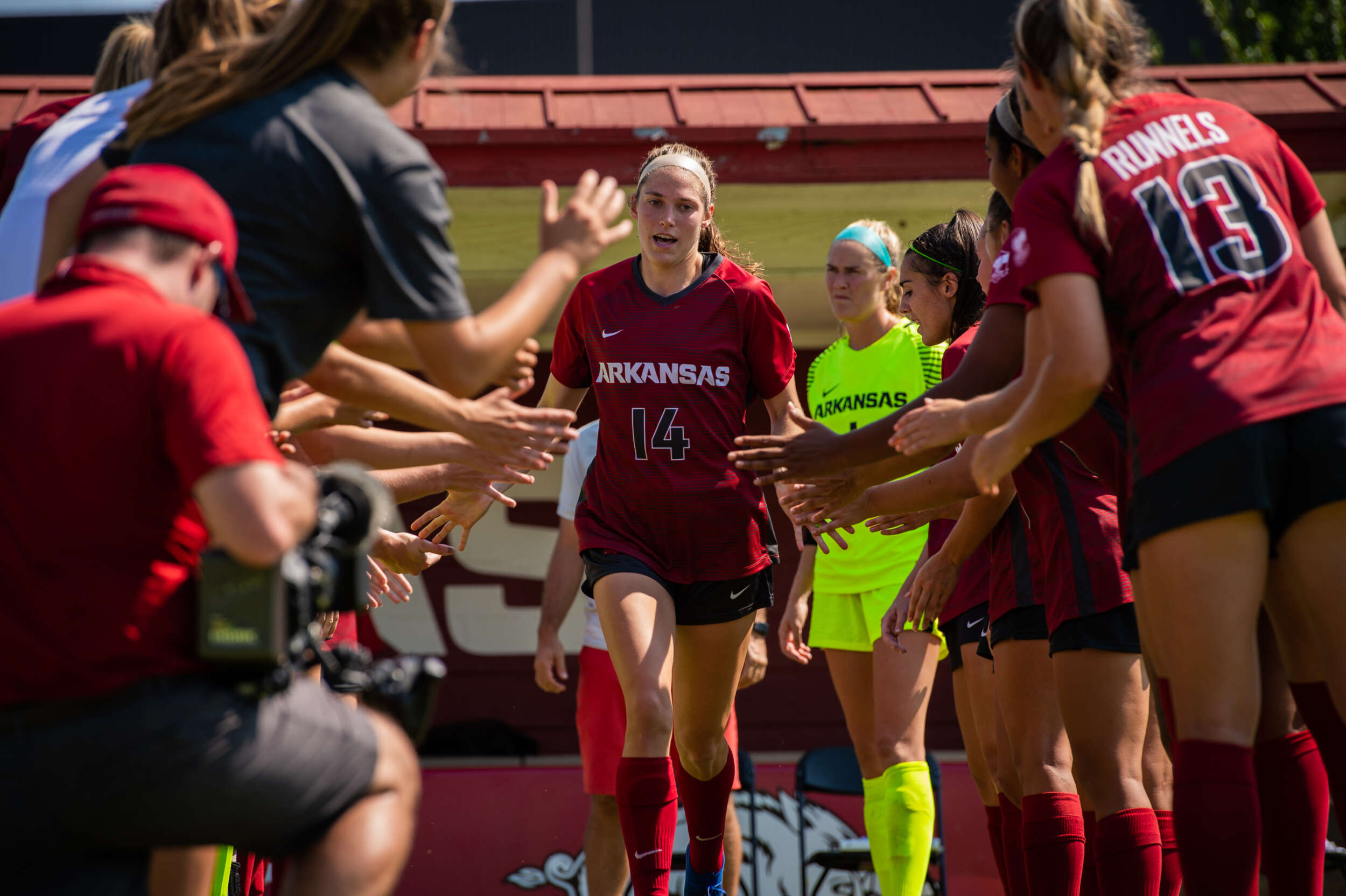 Malham picked up by Racing Louisville FC
FAYETTEVILLE, Ark. – Razorback midfielder Taylor Malham was selected by Racing Louisville FC, the latest expansion team in the National Women's Soccer League (NWSL), the organization announced on Thursday afternoon. With Malham returning for Arkansas' 2021 season, Racing Louisville FC will retain her league rights. Malham will join Arkansas teammate Parker Goins in Louisville after Goins was drafted by Racing Louisville FC as the first pick of the third round in the 2021 NWSL Draft last week.
Malham has scored 22 goals, dished out 24 assists and recorded eight game-winning goals in her Razorback career. In 2019 she was named All-Southeast Region Second Team and All-SEC First Team and was a member of the SEC All-Tournament team as a freshman.
"We are delighted to be able acquire the rights to both Parker & Taylor. They are players that we have been tracking for quite a while and we are very confident that they will be great additions to our club as we continue to build out and establish our identity," Racing Louisville FC head coach Christy Holly said. "Colby and his staff have done a fantastic job developing their players and we feel there is a strong alignment between the Arkansas program and our club. In the coming months we will work closely with Colby and his staff to monitor both players and help with their transition to the professional game."
Malham and Goins will use their extra year of eligibility granted by the NCAA due to the Covid-19 pandemic to play with the Razorbacks this fall before heading to Louisville.