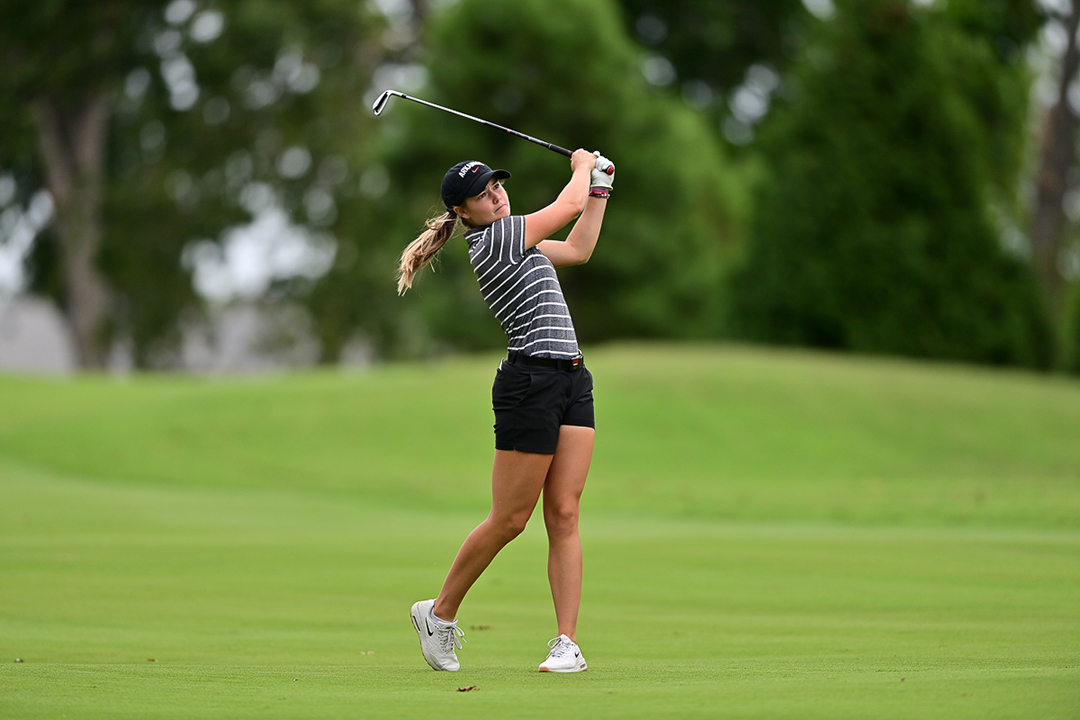 Matthews Selected to Curtis Cup
FAYETTEVILLE, Ark. – Brooke Matthews has been selected to the 41st Curtis Cup Match as part of the team for the United States, announced today. Matthews becomes just the fourth Razorback to ever earn the highly prestigious honor, joining Amanda McCurdy, Stacy Lewis and Emily Tubert.
The Curtis Cup, which this year will take place at the Conwy Golf Club in North Wales from August 26-28, represents the best-known team trophy for women golfers in the amateur ranks. Put on by the United States Golf Association and the R&A, the competition involves various styles of matches, pitting the US against Great Britain & Ireland. This is the first Curtis Cup since 2018, which the United States won in resounding fashion, 17-3.
Matthews has been dynamic on the links as a college player, but her amateur career outside of the collegiate game has been impressive. This summer alone, Matthews took part in the Arnold Palmer Cup, the Evian Championship, and the United States Women's Amateur, in which she advanced to the round of 16 before falling on the 19th hole. She made her way to the Evian Championship, an LPGA event, by way of teammate vote following the Arnold Palmer Cup. Matthews also took part in the Augusta National Women's Amateur in the spring, where she finished tied for 22nd. The rising redshirt senior Hog was also dominant away from college last summer – she won the Arkansas Golf Association Stroke Play Championship and placed in the top 50 at the Northwest Arkansas Championship, an LPGA event put on at her home course, Pinnacle Country Club.
She also played her best collegiate golf during the 2020-21 campaign, as she finished the season as one of just eight First Teamers named by the SEC's coaches. The Rogers, Ark. native concluded her redshirt junior season with four top-10 finishes, two runner-up finishes, and a historic win at the inaugural Blessings Collegiate Invitational. Matthews' 72.46 stroke average during the 2020-21 season represents the ninth-best average in program history.
More Information
Keep up with all of the latest news and information and get behind the scenes looks into our program on our social media accounts. Follow us on Twitter at @RazorbackWGolf and check out our Facebook page "Razorback Women's Golf." Stats, news and player information can be found at ArkansasRazorbacks.com.