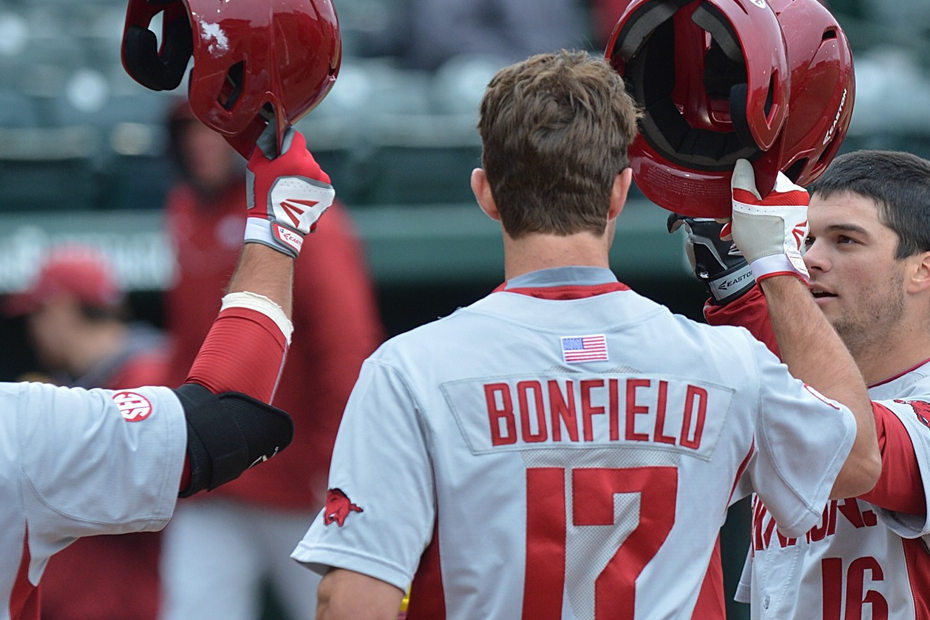 More Ticket Packages Available for 2015
FAYETTEVILLE, Ark. – With the overwhelming demand for Friday/Saturday mini plans last week, the Arkansas department of athletics has released another 200 mini plans that include the best SEC games of the year for the Razorbacks.
"We are thrilled with the demand for the SEC mini plans," said Senior Associate AD Chris Freet. "As we watched the initial rush of purchases during the exclusive early window for Razorback Foundation members, we immediately began exploring ways to make more packages available and we are happy to announce that we've made another 200 available to the public."
The mini plans once again provide fans the opportunity to choose between five SEC Friday or Saturday games for just $55. The plans include games against LSU, Ole Miss, Kentucky, Mississippi State and Tennessee.
As the demand for mini plans continues to grow, fans are encouraged to explore season ticket options as well for access to all 35 home games at Baum Stadium during the 2014 season.
"A great byproduct of the mini plan push has been an uptick in new season ticket purchases," Freet said. "Fans are comparing options and have jumped on one of the best values in Northwest Arkansas. Our season ticket base is vital to our success and we're excited to welcome them back to Baum Stadium where they will find we've utilized their feedback to make a large number of gameday improvements and enhancements."
Season tickets can be purchased by clicking here, and at the Razorback Ticket Center or by phone at 1-800-982-HOGS (4647).
As a member benefit, the Razorback Foundation will provide a Baum East parking pass to patrons who purchases a mini plan and become a Foundation member by donating $100 or more to baseball. Please call 479.443.9000 for additional information.
Arkansas finished last season ranked No. 2 in the country in attendance, averaging 8,235 fans per game and selling a total of 255,274 tickets during the year. The Razorbacks have finished in the top five in attendance each of the last 10 seasons and have sold over one million tickets in the last four years.
Arkansas returns six position players and seven pitchers from a squad that posted 40 wins and made the program's 13th consecutive trip to the NCAA Tournament during the 2014 season.
The Razorbacks are one of just seven teams in the country to advance to each of the last 13 NCAA Tournaments as they look to make it 14 straight during the 2015 season. Arkansas has appeared in seven College World Series, five Super Regionals and 27 NCAA Tournaments in program history.
The Razorbacks open the 2015 campaign on Friday, Feb. 13, playing host to North Dakota in a three-game series at Baum Stadium.