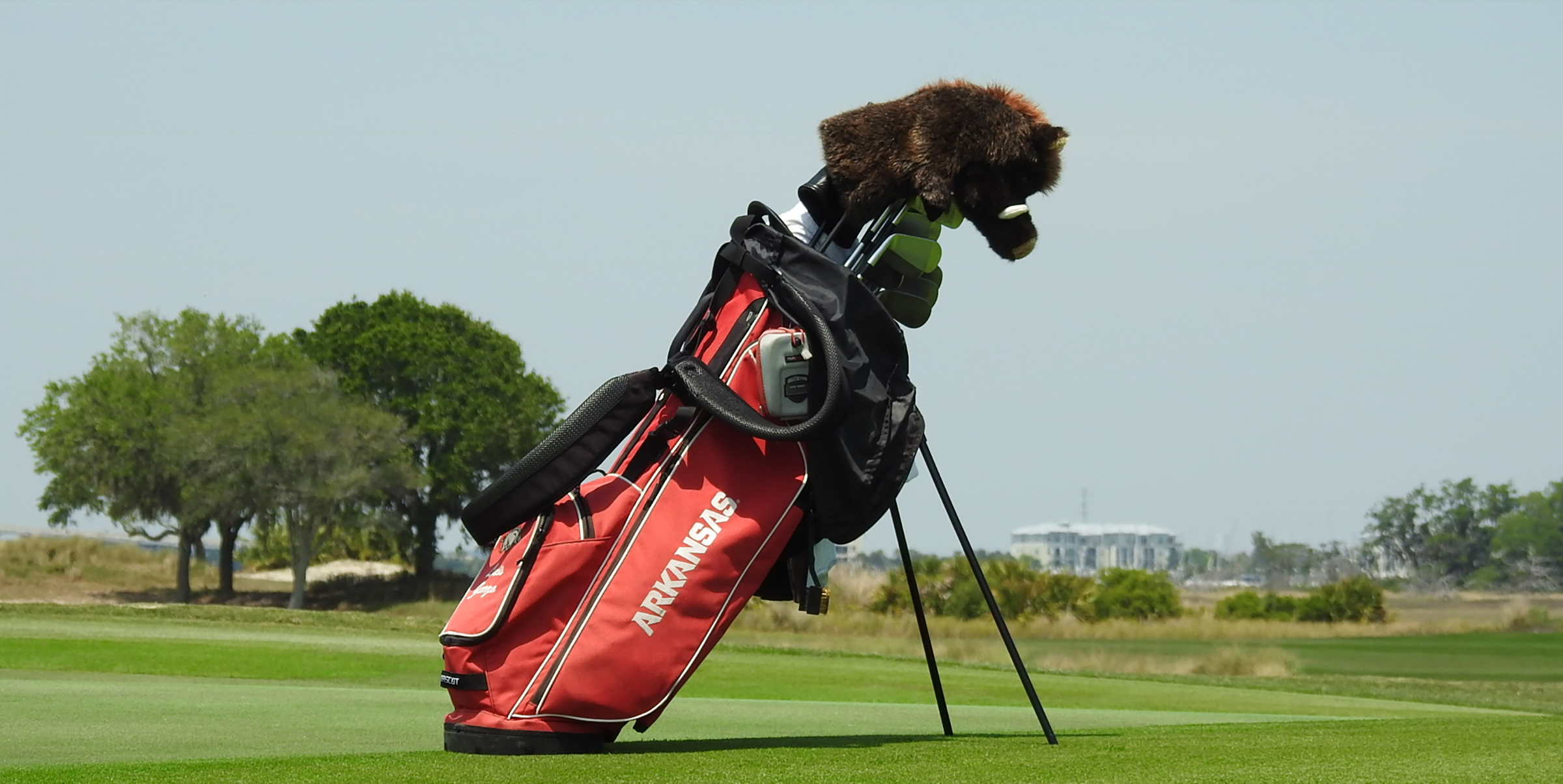 No. 18 Arkansas Women's Golf Surges on Final Day to Take Fourth at Cougar Classic
HANAHAN, SC – No. 18 Arkansas Women's Golf surged on the final day of the Cougar Classic, posting a 280 (-8) on their way to claiming fourth place. Starting the day in a tie for fifth, the Razorbacks (287-288-280—855) put some distance between themselves and the next closest team, as Furman finished in fifth at 862 for the tournament. When they needed it most, all five of Head Coach Shauna Taylor's golfers finished under par. Fellow SEC member Vanderbilt won the tournament, edging out Wake Forest by a single stroke.
Brooke Matthews led the way for the Hogs, saving her best for last en-route to a 16th place finish in what was a loaded field. Her 70 on day two was her best round on the young season, and the third time in her career she has shot a round of 70 or better. It was also the fourth time in her collegiate career so far she has finished an event in the top-20.
Following right behind Matthews was freshman Kajal Mistry, who like the redshirt sophomore, fired a season-low round of 70 on the final day of play. Mistry was solid through all three rounds, and was the only freshman on the squad to finish her debut under par. Her 215 was good enough to give her a share of 20th place.
Both Ela Anacona and Grace St-Germain used solid last days to move into the top-25. Anacona was one of four Razorbacks to shoot a final round 70, joining both of the other freshmen and Matthews. St-Germain, meanwhile, finished in the top-25 for the first time in her career.
Freshman Julia Gregg may have finished fifth out of five Razorbacks, but her final 36 holes of the tournament were the best on the team (77-70-70). After a tough first round, the freshman bounced back in a big way, moving all the way into 29th.
More Information
Keep up with all of the latest news and information and get behind the scenes looks into our program on our social media accounts. Follow us on Twitter at @RazorbackWGolf and check out our Facebook page "Razorback Women's Golf." Stats, news and player information can be found at ArkansasRazorbacks.com.