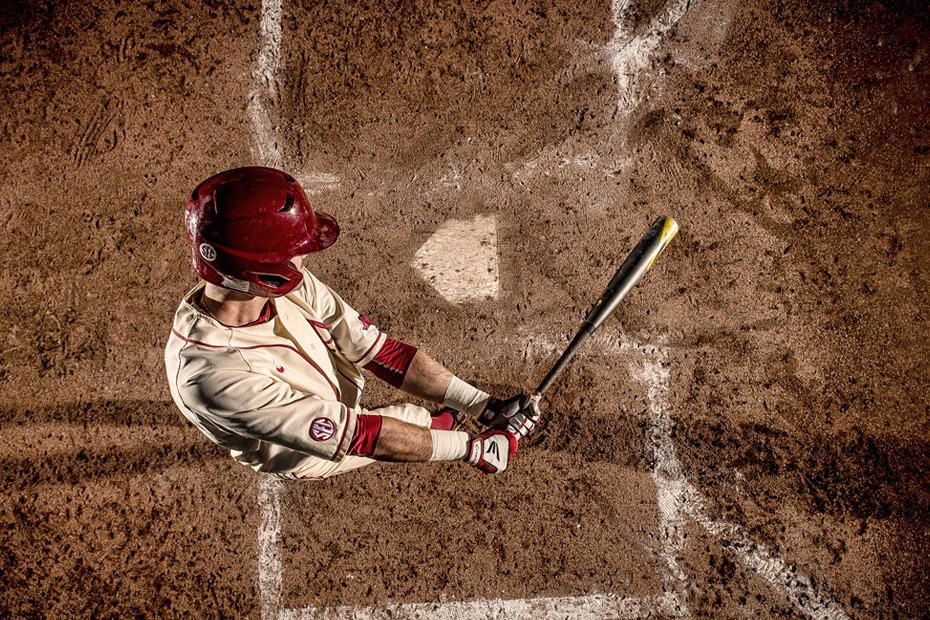 Opening Day Next Friday
We're just one week away from Opening Day at Baum Stadium. Razorback baseball fans still have several options to purchase 2016 baseball tickets before the season starts to catch head coach Dave Van Horn and the 2016 #OmaHogs in action!
Due to last year's high demand, the Hogs are once again be offering Friday and Saturday mini plans to catch all five Southeastern Conference opponents that come to Baum Stadium this spring. Last year's mini plans sold out quickly, so fans are encouraged to purchase soon!
For just $60, fans will be able to see all five SEC Friday home games and for only $65 fans can be on hand for all five SEC Saturday home games. The Razorbacks will host Auburn, Missouri, Florida, Texas A&M and Alabama at Baum Stadium this season. This year Baum Stadium will debut a brand new videoboard, one of the largest in all of college baseball, that stands nearly 26 feet tall and 71 feet wide. Click here to buy a Friday or Saturday mini plan.
| Friday Mini Plan | |
| --- | --- |
| Buy Friday Mini Plan | |
| Mississippi State | Friday, March 17 |
| LSU | Friday, April 7 |
| Georgia | Friday, April 14 |
| Ole Miss | Friday, April 28 |
| Vanderbilt | Friday, May 12 |
| Saturday Mini Plan | |
| --- | --- |
| Buy Saturday Mini Plan | |
| Mississippi State | Saturday, March 18 |
| LSU | Saturday, April 8 |
| Georgia | Saturday, April 15 |
| Ole Miss | Saturday, April 29 |
| Vanderbilt | Saturday, May 13 |

Season tickets for all 34 for home games are also still available and can be purchased here.
The #OmaHogs are on a run of unprecedented success recently. In 2015, the squad became one of just five teams in the nation to advance to the NCAA Tournament in each of the past 14 years. After sweeping the Stillwater Regional, Arkansas hosted Missouri State in the NCAA Fayetteville Super Regional and drew record crowds as the most passionate fans in college baseball helped the Razorbacks reach their eighth College World Series appearance. Arkansas is one of just 10 team to advance to three of the last seven College World Series and finished second nationally in attendance for the third straight year, averaging 8,290 fans per game.
2016 Home Baseball Schedule
Fri, Feb. 19
Central Michigan
3:05 p.m.
Tickets
Sat, Feb. 20
Central Michigan
2:05 p.m.
Tickets
Sun, Feb. 21
Central Michigan
12:05 p.m.
Tickets
Tue, Feb. 23
Miss. Valley St.
3:05 p.m.
Tickets
Wed, Feb. 24
Miss. Valley St.
3:05 p.m.
Tickets
Wed, March 2
Louisiana Tech
3:05 p.m.
Tickets
Fri, March 4
Eastern Illinois
3:05 p.m.
Tickets
Sat, March 5
Eastern Illinois
12:05 p.m.
Tickets
Sun, March 6
Eastern Illinois
1:05 p.m.
Tickets
Tue, March 8
Gonzaga
6:35 p.m.
Tickets
Wed, March 9
Gonzaga
3:05 p.m.
Tickets
Fri, March 11
Western Illinois
3:05 p.m.
Tickets
Sat, March 12
Western Illinois
2:05 p.m.
Tickets
Sun, March 13
Western Illinois
1:05 p.m.
Tickets
Tue, March 15
Grambling St.
6:35 p.m.
Tickets
Wed, March 16
Grambling St.
3:05 p.m.
Tickets
Fri, March 25
Auburn*
6:35 p.m.
Tickets
Sat, March 26
Auburn*
6:05 p.m.
Tickets
Sun, March 27
Auburn*
1:05 p.m.
Tickets
Fri, April 1
Missouri*
6:35 p.m.
Tickets
Sat, April 2
Missouri*
6:05 p.m.
Tickets
Sun, April 3
Missouri*
1:05 p.m.
Tickets
Tue, April 12
Louisiana Monroe
(Dickey-Stephens Park)
6:35 p.m.
Tickets
Thu, April 14
Florida*
TBA
Tickets
Fri, April 15
Florida*
6:35 p.m.
Tickets
Sat, April 16
Florida*
2:05 p.m.
Tickets
Tue, April 19
Creighton
6:35 p.m.
Tickets
Tue, April 26
Oklahoma St.
6:35 p.m.
Tickets
Fri, April 29
Texas A&M*
6:35 p.m.
Tickets
Sat, April 30
Texas A&M*
6:05 p.m.
Tickets
Sun, May 1
Texas A&M*
1:05 p.m.
Tickets
Fri, May 13
Alabama*
6:35 p.m.
Tickets
Sat, May 14
Alabama*
6:05 p.m.
Tickets
Sun, May 15
Alabama*
1:05 p.m.
Tickets
Tue, May 17
Missouri St.
6:35 p.m.
Tickets