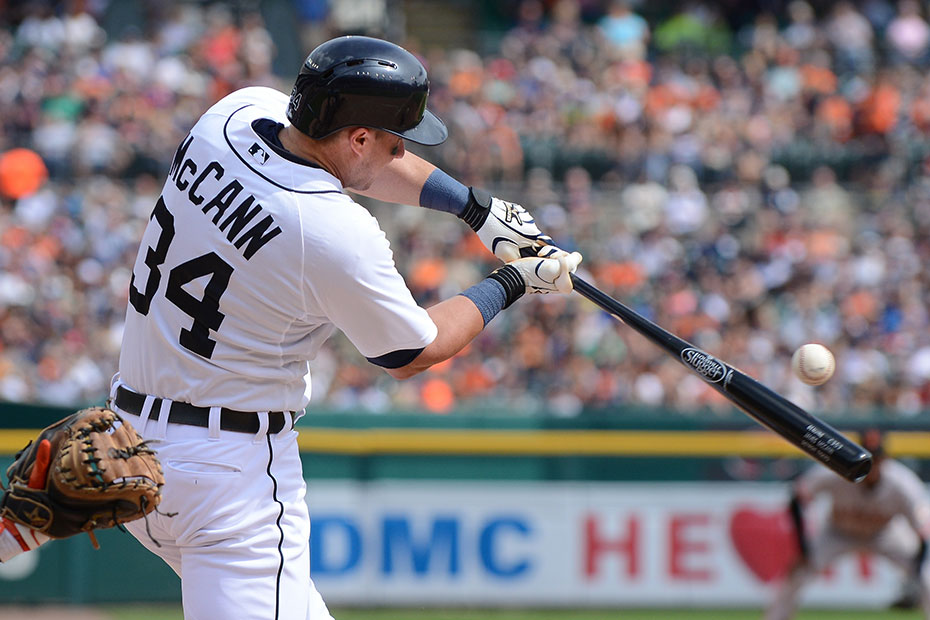 #ProHog and Tigers Catcher James McCann On Way to Stardom
By Lynn Henning (Detroit News)
LAKELAND, Fla. — Rain put a third-inning stop to Tuesday's game at Marchant Stadium between the Tigers and Blue Jays. The wet stuff also rinsed away another base hit by James McCann.
He's been getting a lot of those this spring. His batting average is .325 in 15 Grapefruit League games. His OPS is a trophy-winning .991, in large part due to a .650 slugging percentage forged by four doubles and three home runs.
A catcher in his second full season in the big leagues is on his way to becoming an All-Star. Give him some time, but McCann is on track.
To read the complete story from the Detroit News, CLICK HERE.