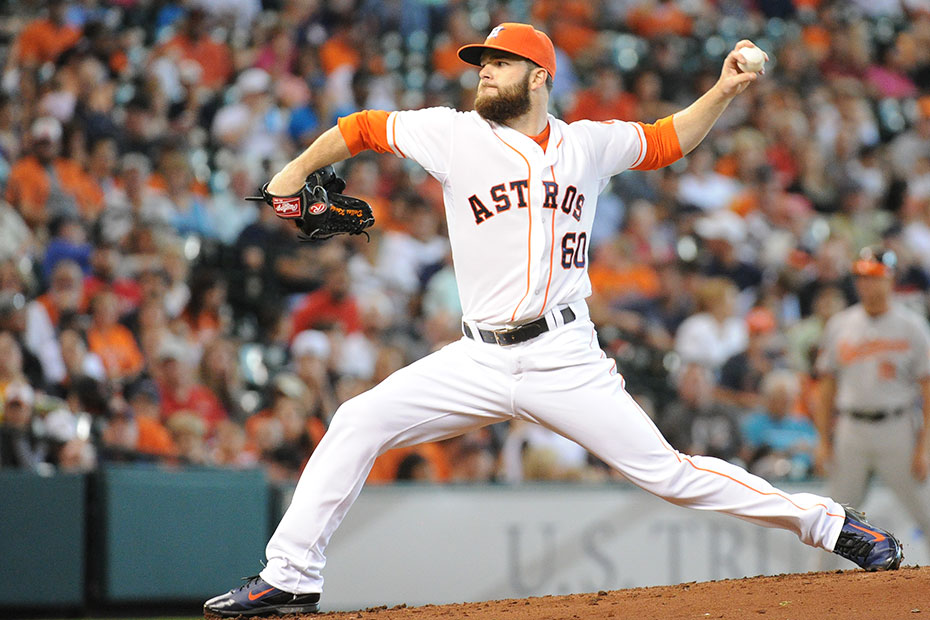 #ProHog Keuchel: I'm trying to disrupt hitters like it's a craft
By Tyler Kepner (New York Times)
KISSIMMEE, Fla. — He stifled the Yankees in the summer, eliminated them in the fall, haunted them in the winter and looms over them in the spring. Even when he visited New York in January, the city stood still for Dallas Keuchel.
"I don't think ever again in my life will I see Times Square that silent, like it was when I got there," he said.
The reason was a snowstorm, which hit after Keuchel had arrived to receive his American League Cy Young Award at the baseball writers' dinner. But it almost seems as if Keuchel, the Houston Astros' bearded left-hander, can will himself to humble the Yankees and their city. Fans recognized him at a Nets game and begged him for mercy.
"Don't kill us come opening day," Keuchel said, repeating what he heard in Brooklyn. "They firmly knew."
The Yankees' schedule starts where last season ended: at home against the Astros, facing Keuchel, who held them scoreless for 16 innings in the regular season and six more in the A.L. wild-card game. Including October, Keuchel was 22-8 with a 2.49 E.R.A. last season, despite one of the slowest average fastballs in the game.
"He doesn't have high-velocity numbers, or the word 'wipeout' when people describe his stuff," Astros Manager A. J. Hinch said. "But what he is exceptional at is finding a way to get guys out."
To read the complete story from the New York Times, CLICK HERE.