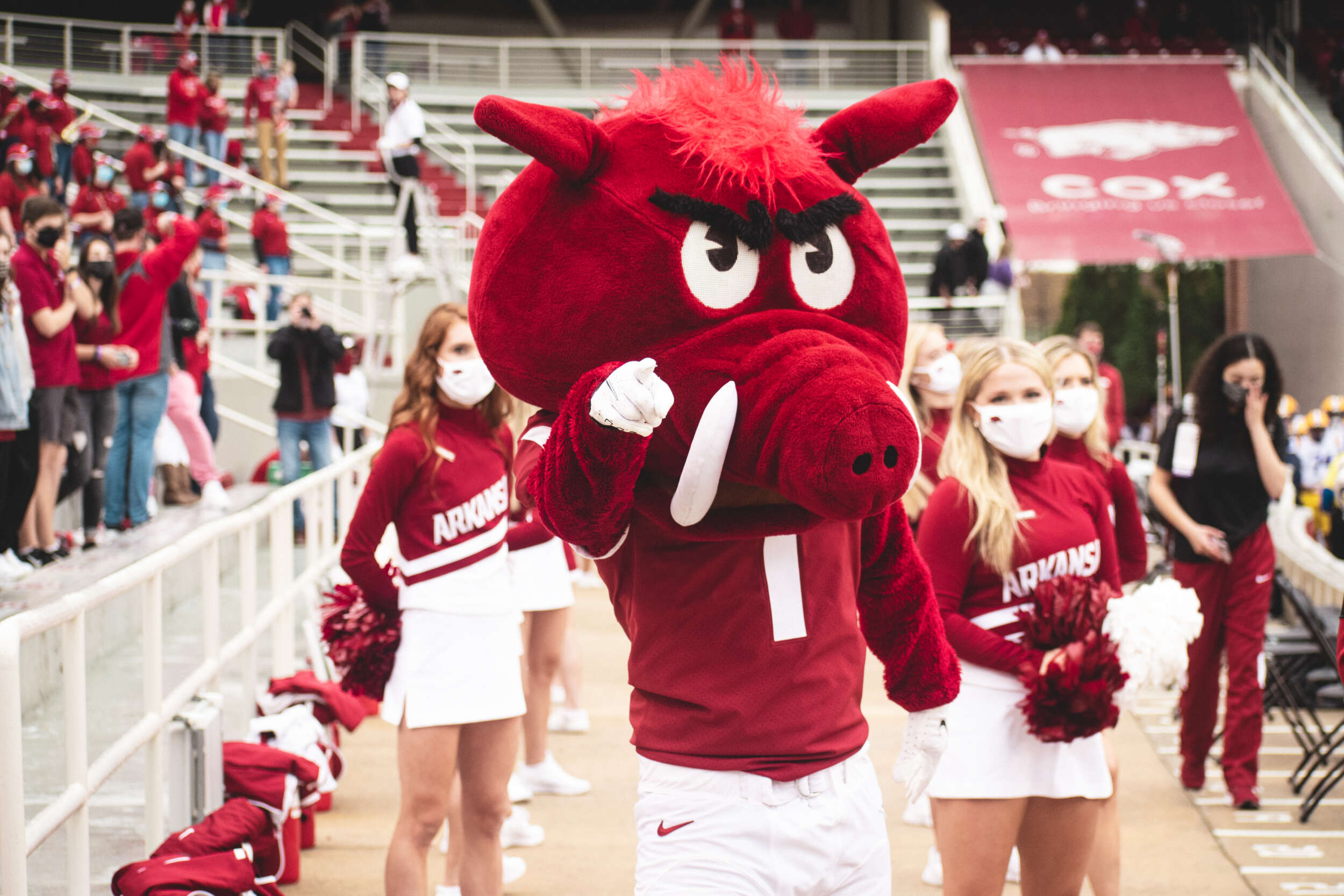 Razorback Mascot Team Selected for '21-'22 Season
Brooke Bailey, Director of Razorback Spirit Squads, along with Mascot Coach Taylor Tomlinson have finalized the Razorback Mascot Team roster for the upcoming 2021-22 season.
Congratulations to the 2021-2022 Razorback Mascot Team! The team will welcome in four newcomers along with five returners from last years team.
Director Brooke Bailey, along with the rest of the coaching staff, would like to pass on their sincere thank you to all of the judges who took part in helping select our Cheer, Dance, and Mascot teams for next season, as well as thank our trainers and administration that provided a safe and efficient tryout process for all.
For participants that did not make the final roster and would like to discuss their tryout and receive feedback, you may reach out to Brooke Bailey after May 9th by email at abpalme@uark.edu. Meetings will be conducted via Zoom and only with the tryout participant. No scores will be provided via phone or email.