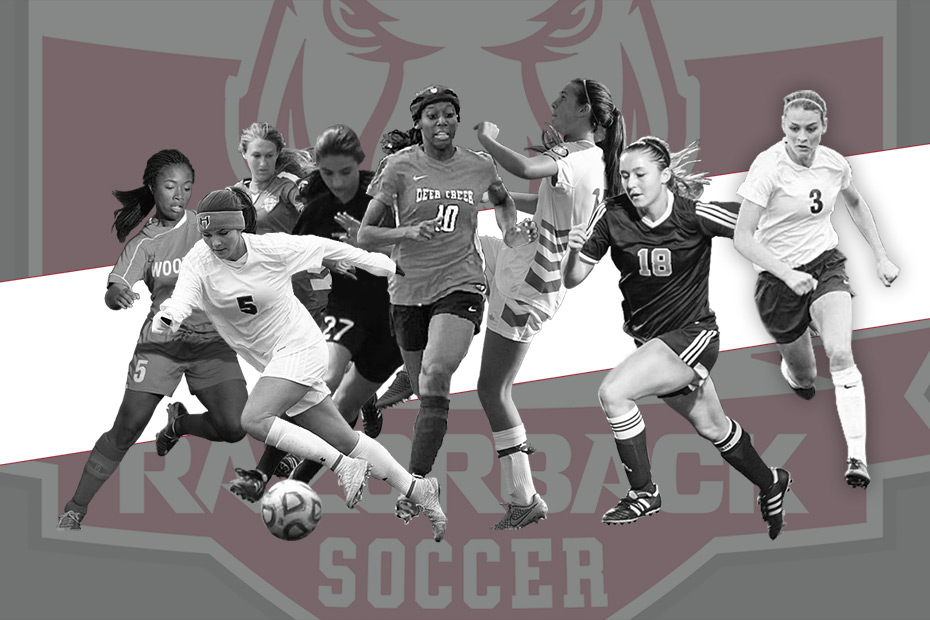 Razorback Soccer Nets Eight New Student-Athletes
2016 Razorback Soccer Signing Class Microsite
FAYETTEVILLE, Ark. – Razorback Soccer concluded National Signing Day on Wednesday by attaining eight student-athletes from four states with diverse backgrounds and unique skillsets.
The signing class fills many needs on the 2016-17 soccer roster. This year's recruits feature elite speed and athleticism, toughness, technical ability and overall great character. The coaching staff also was able to successfully recruit two top-100 nationally-ranked players and others who will have a chance to make an immediate positive impact.
"A lot of hard work has gone into this class," Arkansas soccer head coach Colby Hale said. "The amount of time and energy that Kristi Kiely, Marion Rincon, and Scott Collins have put into this class couldn't be overstated. We would like to thank Vice Chancellor and Director of Athletics Jeff Long, Eric Wood, Rob Scott, Dr. Ralph Henry, Tamesha Muse, Felicia Saine, Charles Small, Zach Swartz, Brock Duckworth, Nicole Urban, and everyone that helped us secure this class. It was a team effort and a big part of what makes us special is the people."
A common trait among seven out of eight players landed by Arkansas is the experience of playing in a team that won either a district or state championship. This valuable background will come in handy as Arkansas renews its efforts to win the SEC and return to NCAA Tournament play.
"This class checks off numerous boxes — from character and leadership to talent, technique and, athleticism," Hale said. "They have been coached by some of the top coaches in the country and come from some very prestigious clubs. They are great additions to our very strong group of returning players and we are excited to get started."
The following student-athletes signed their National Letter of Intent today:
• Victoria Cannata, of Land O' Lakes, Fla., is a four-star rated recruit by TopDrawerSoccer.com. She is also the No. 67-ranked player in the U.S. and the No. 26 forward
• Cailee Dennis, of Lewisville, Texas, brings great ball handling and is dangerous out in wide areas
• Stefani Doyle, hailing from Lewisville, Texas, was among one of 24 players invited to the 2015 and 2016 U-19 U.S. Soccer national camps
• Audra Michele Keeling, of Tulsa, Okla., was lauded by Razorback Soccer coaches as "the toughest player" during the recruiting process
• Kayla McKeon, hailing from Garland, Texas, is a 3-star rated recruit by TopDrawerSoccer.com. She has the potential to deliver "fantastic" vision and creativity on the field in addition to executing on passes and combos
• Natalie Newell, from Murphy, Texas, has a slew of club honors, including ECNL National Finals (2013), Dallas International Cup Champions (2013), and North American League National Champions (2015)
• Jade Orange, of Edmond, Okla., was praised by her club coach as "the fastest player in Oklahoma." A first-place finish in a 100-meter dash competition in high school more than backs up this accolade
• Jazmyn Sollars, of Allentown, Pa., is a 3-star rated recruit by TopDrawerSoccer.com and is described as an athletic and dependable defender
For more information on Razorback Soccer's 2016 signing class, visit our National Signing Day microsite, or follow @RazorbackSoccer on Twitter and Instagram.