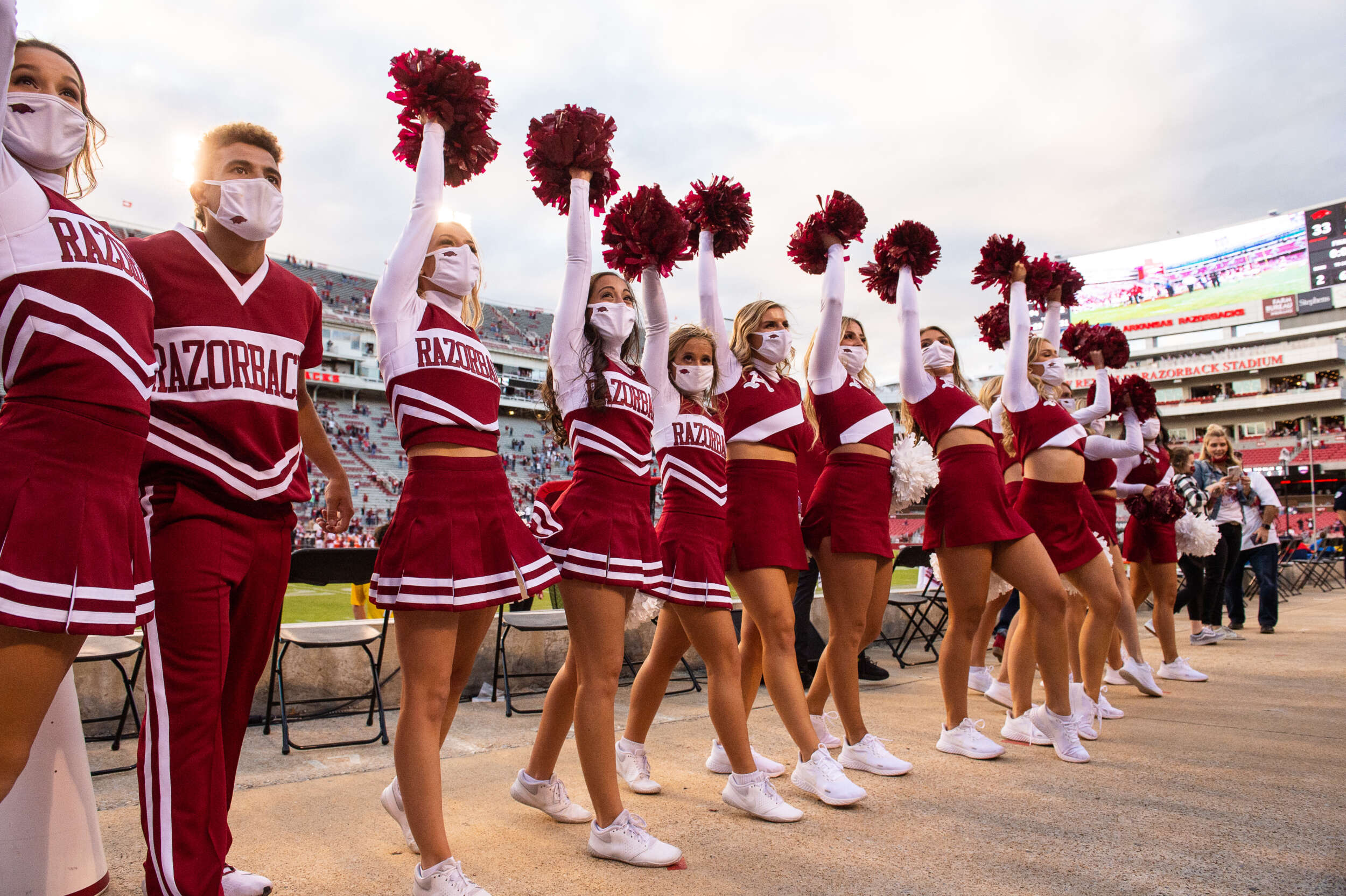 Razorback Spirit Collegiate Prep Clinic Set for Feb. 6
The Razorback Spirit Squads are set to host their final Virtual Collegiate Prep Clinic of the 2020-2021 season on Saturday, February 6th at 9:00 a.m. CT. This clinic is open exclusively to current high school seniors, University of Arkansas and transfer students.
At the clinic, participants will be provided information about the University of Arkansas Spirit Program, including technical demonstrations of skills and choreography that will help prepare for tryouts. Participants will also be able to take part in a question and answer session with the coaching staff and current senior members of our program.
HOW IT WORKS
-Candidates are required to attend the Virtual Collegiate Prep Clinic on Feb. 6 and submit required material by video to the head coaches by 2/15 (More details to be discussed during the clinic).
-Coaching staff & the Director of the Spirit Programs will evaluate submitted videos and offer commitment invitations to those who qualify. A commitment invitation will be extended to those participants who showcase outstanding talent and are committed to attending the University of Arkansas and trying out for the Razorback Spirit Program.
– Those candidates who qualify based on clinic attendance and coach staff evaluation will receive a bypass for the first round of tryouts.
– If you do not receive a commitment invitation, you will still receive feedback in order to continue to prepare for your qualifying video submission for the first round of tryouts which is due by March 1.
Visit ArkansasRazorbacks.com for the latest on all things Razorback Spirit Squads. You can also keep up with the squads on social media by liking us on Facebook (Arkansas Razorback Cheer and Pom) and following us on Twitter and Instagram (@RazorbackSpirit, @RazorbackPomSquad, @RazorbackCheer).
To register for the Razorback Spirit Collegiate Prep Clinic, click HERE.
For more information on tryouts, click HERE or email spirit@uark.edu with any questions.