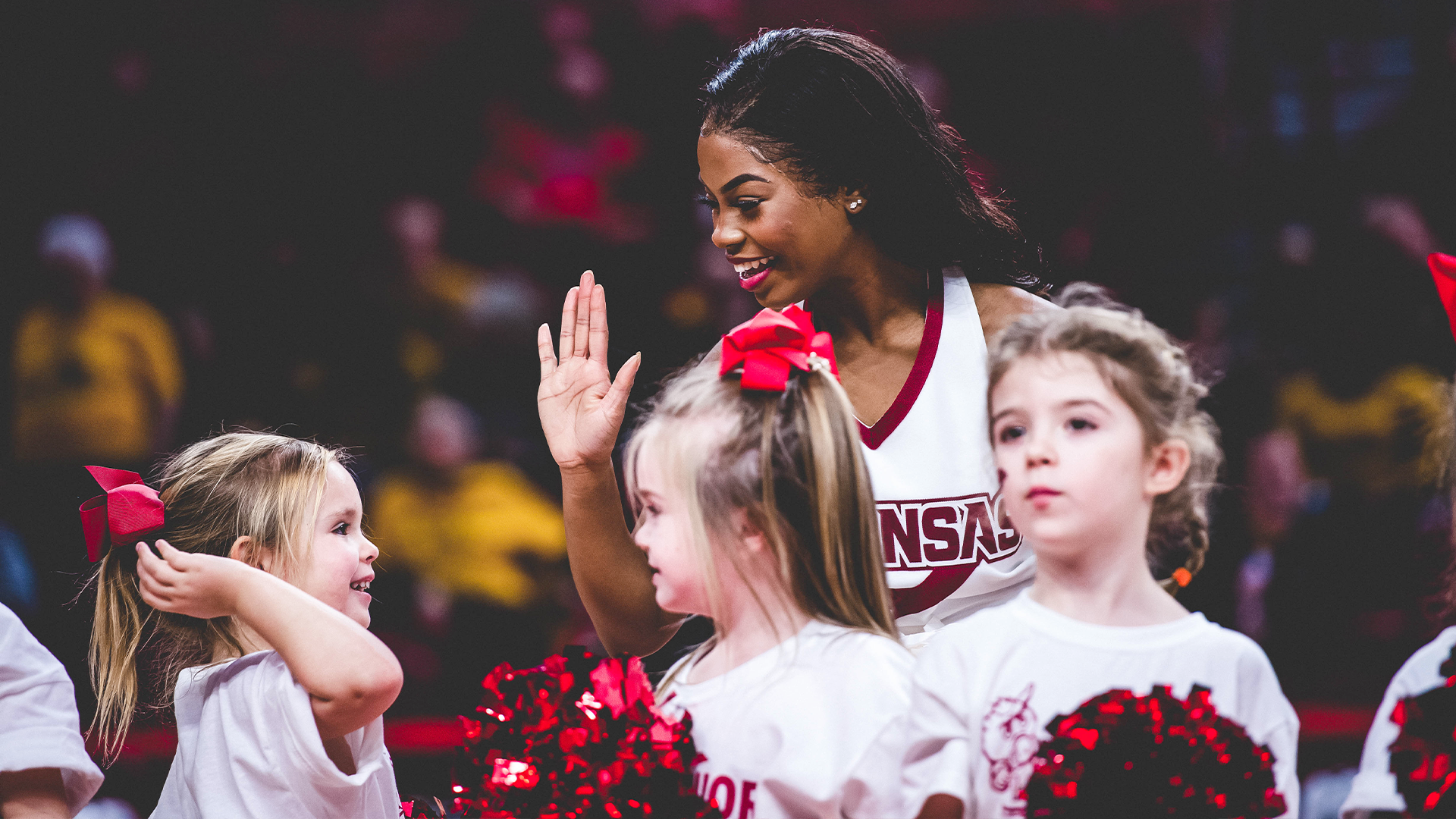 Razorback Spirit Squads To Host Junior Spirit Day
The Razorback Spirit Squads will host the team's annual Junior Spirit Day on Sunday, January 23rd from 1:00pm-2:00pm in the Basketball Performance Center. The event will offer interaction between current squad members and participants prior to the Women's Basketball game vs. Mississippi State at 3:00pm. The Spirit Squads will teach several well-known Razorback traditions including the fight song, Rock & Roll, and formal Hog Call used by the squads during a game day.
Children ages Pre-K through 8th grade are invited to join in the fun and wear their favorite Razorback gear. The cost to register is $25 with current Kid Spirit program members receiving free registration.
As part of a special offer, participants will receive a Junior Spirit Day t-shirt and pom poms.
All registrants will receive an email with more details regarding the call-in information once registration closes.
For more information or to register, click here. For additional information regarding the clinic, please email abpalme@uark.edu or call (479) 575-6534.
You can keep up with all things Razorback Spirit Squads by visiting our website at ArkansasRazorbacks.com, and following us on Instagram and Twitter (@RazorbackSpirit).