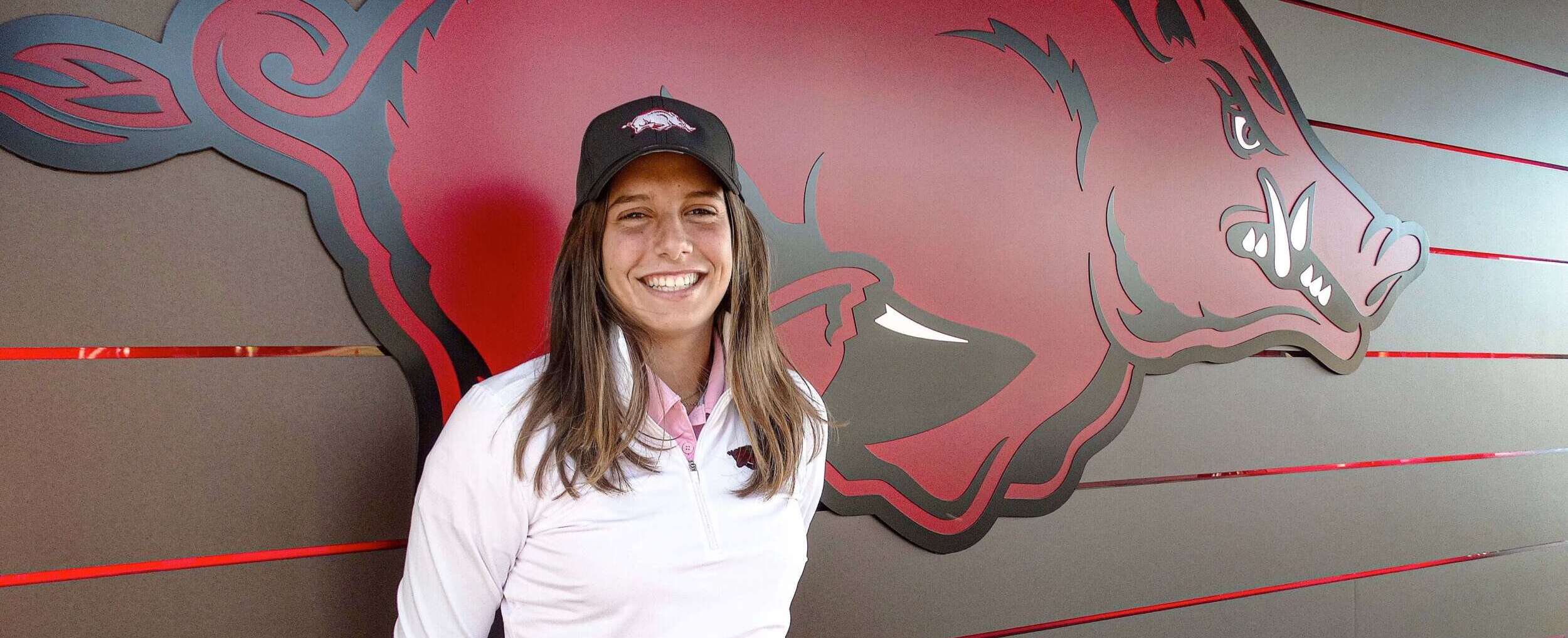 Razorbacks Add Miriam Ayora in 2020 Class
FAYETTEVILLE, Ark. – Arkansas Women's Golf and Head Coach Shauna Taylor announced the signing of Miriam Ayora today. The Barcelona, Spain, native joins Cory Lopez in the Hogs' 2020 class.
"Christmas is coming early for Arkansas Women's Golf as we sign Miriam Ayora to play for us starting in August," Taylor said. "Miriam has been on our radar for a while and we believe she will be a great addition to our team.  The most impressive thing about Miriam is that she has tremendous upside; she is just scratching the surface with her golf.  She possesses the traits we value in our program: love for the game, great work ethic, and a desire to learn and compete in academics and golf. I'm excited about Miriam becoming a Razorback and look forward to helping her continue to develop and grow in all areas."
Ayora, who comes to Fayetteville by way of the Leadbetter Golf Academy at Championsgate in Davenport, Fla., arrives at the Blessings as a budding Spanish player. The Barcelona native has plenty of good finishes at top-flight Spanish events, including a top-10 finish at the 2018 Spanish Championship (73-73-74-69), a top-five finish at the Campeonate de Espnana FFAA Absoluto Femenino (76-73) and wins at the 2019 Optimist (74-67) and at the 2019 Catalunya Championship (76-65-67).
"I want to improve as much as I can on the course and in the classroom, and I think Arkansas is the place for me to do that," Ayora said. "I want to be challenged. I want to see how far I can go."
Academically, Ayora is currently undeclared. She is the daughter of Mariano Ayora and Susana Gomez, and has a brother, Mariano.
More Information
Keep up with all of the latest news and information and get behind the scenes looks into our program on our social media accounts. Follow us on Twitter at @RazorbackWGolf and check out our Facebook page "Razorback Women's Golf." Stats, news and player information can be found at ArkansasRazorbacks.com.