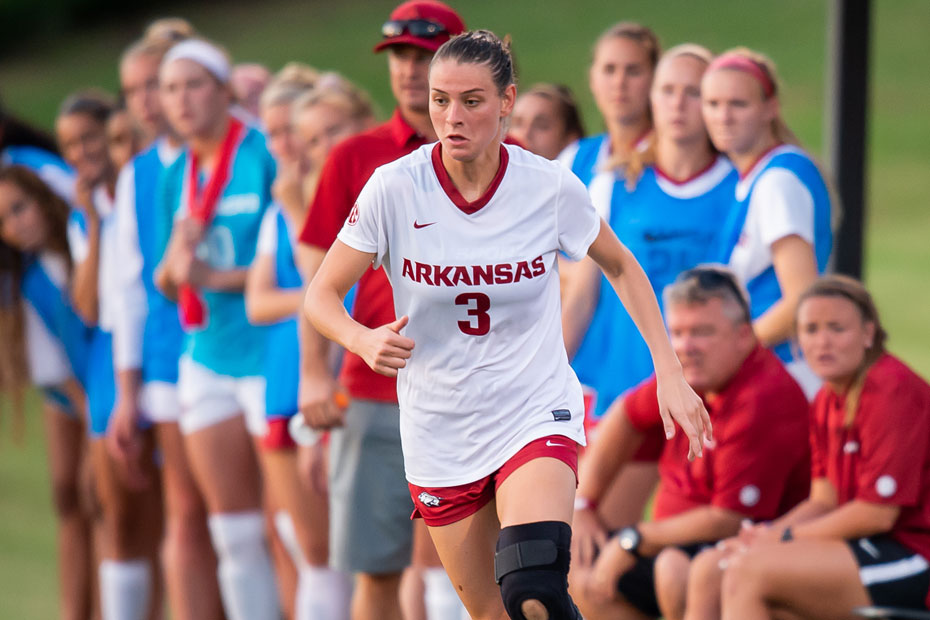 Razorbacks Battle To Exhibition Draw With Kansas State
MANHATTAN, Kan. – The Razorback soccer team drew even with Kansas State, 3-3, Friday night at Buser Family Park in its first of two exhibitions of the 2019 preseason. The two teams played three 30-minute periods as freshman Anna Podojil tallied two goals and an assist in the draw.
Podojil scored both of her goals in the first 30 minutes on just three shots, but Kansas State evened things at 2-2 shortly thereafter in what was a high-scoring opening half.
Defense took over in the middle half as neither team was able to break the tie, but Kansas State took the lead in the final period with a run down the line and strike from inside the box in the final stanza.
The Razorbacks responded right back in the 23rd-minute as Podojil came up again by serving in a cross across the face of goal and allowing senior Tori Cannata to head it in for the goal and securing the tie.
The Razorbacks will be back in Fayetteville for their last preseason tune-up next week as they take on the Nebraska Cornhuskers in their final exhibition at Razorback Field on Thursday, Aug. 15. First kick is at 7p.m. CT and will be free to the public.