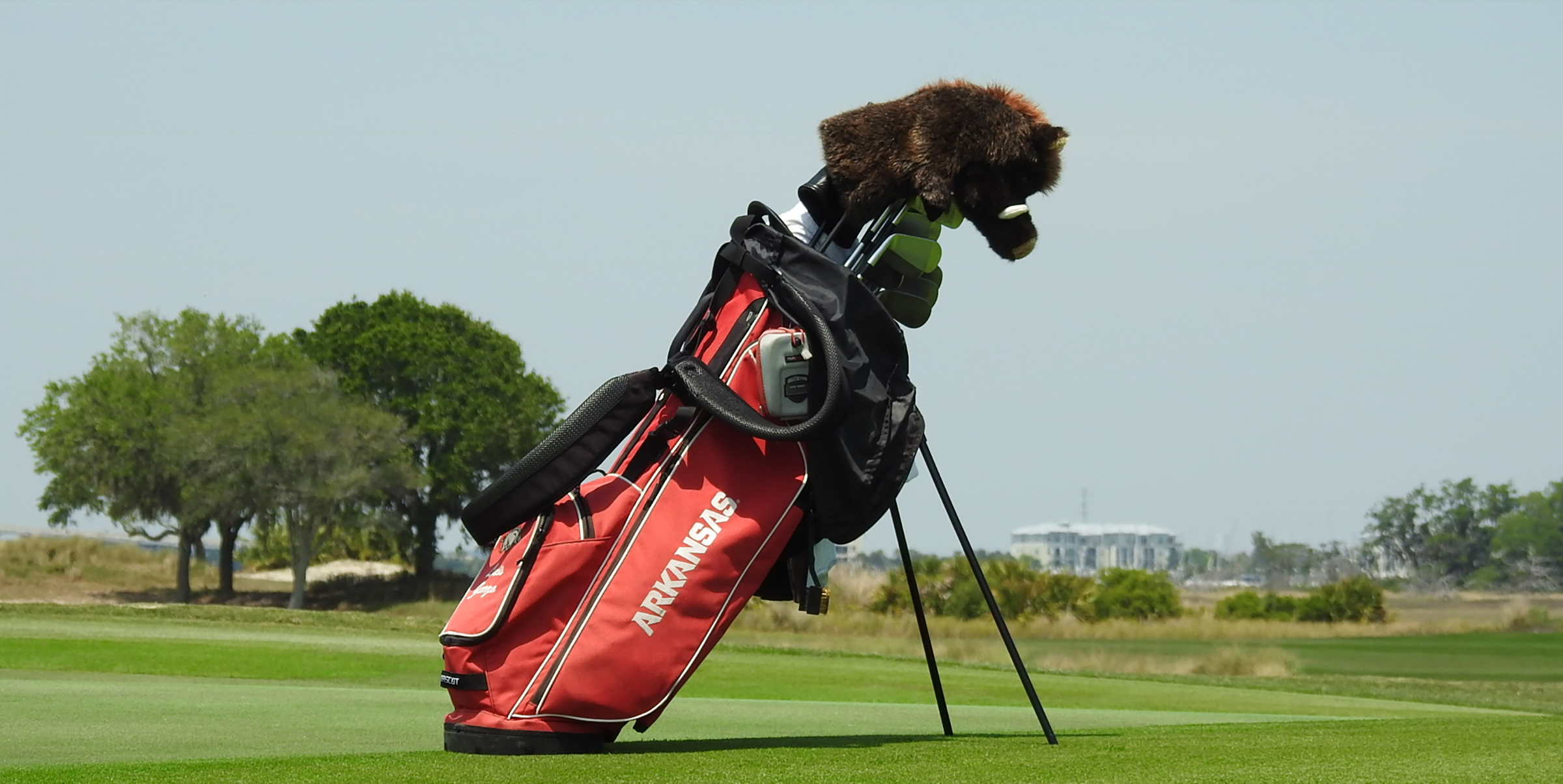 Razorbacks Finish 11th at the Tar Heel Invitational
CHAPEL HILL, NC– Arkansas Women's Golf finished in 11th at the 2019 Tar Heel Invitational, shooting an 873 over the three-round tournament (+9). After shooting a four-under on day two, the Hogs shot a four-over on the final day of play.
Brooke Matthews finished at one-under (215) for the tournament, leading all Razorbacks. In eighth after two days, Matthews fired a 76 on day three, moving her into a tie for 23rd. Matthews was the only Hog to finish the event under par.
Junior Maria Hoyos remained steady all weekend long in her 2019-20 season debut, finishing the tournament at one-over (217). After a 74 on day one and a 71 on day two, the junior fired an even 72 on day three to grab a share of 27th place.
Freshman Ela Anacona played her best round of golf in Chapel Hill on day three, shooting a 70 (-2), marking the second-lowest round from a Razorback on the weekend. Anacona finished the event at two-over (218).
Julia Gregg and Kajal Mistry, meanwhile, both shot 75s on the final day of play at the Tar Heel. Gregg finished tied for 68th at 224, while Mistry finished tied for 79th at 228.
More Information
Keep up with all of the latest news and information and get behind the scenes looks into our program on our social media accounts. Follow us on Twitter at @RazorbackWGolf and check out our Facebook page "Razorback Women's Golf." Stats, news and player information can be found at ArkansasRazorbacks.com.