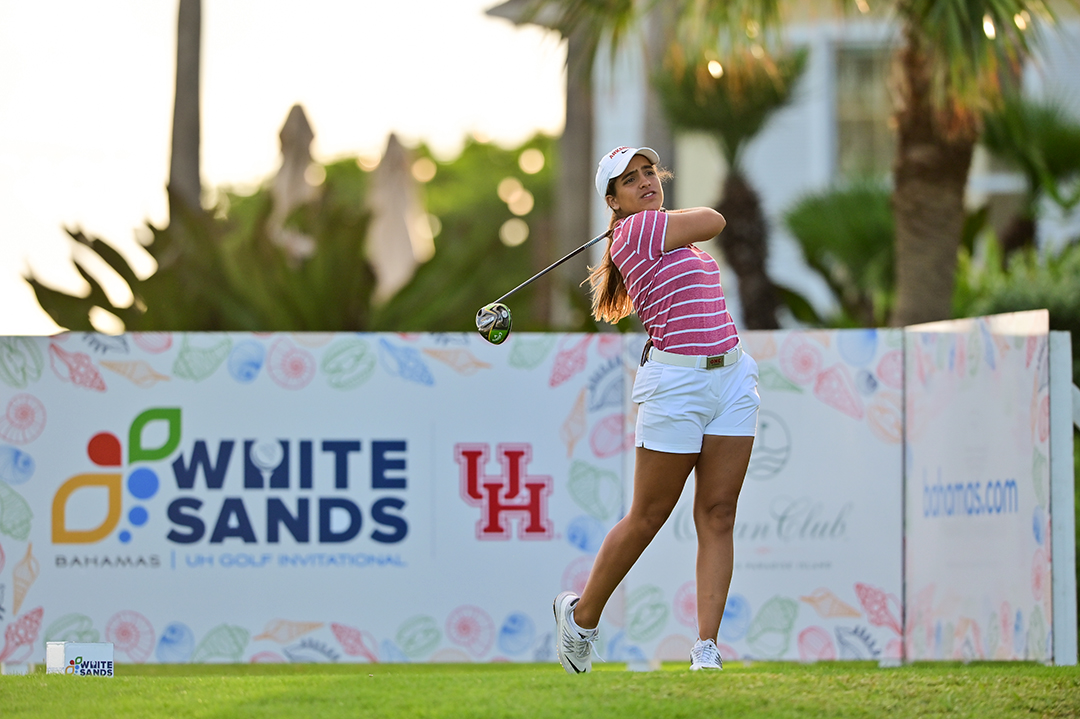 Razorbacks Head to Darius Rucker Intercollegiate For Second Spring Tournament
HILTON HEAD ISLAND, SC. – No. 18 Arkansas Women's Golf will compete in its second tournament of the spring season this weekend, as Head Coach Shauna Taylor's Hogs head to the Darius Rucker Intercollegiate.  The tournament will be played at the Long Cove Club, and will feature another absolutely stacked field, as 12 of the 17 teams participating are ranked inside Golfstat's Top 25. The Tournament is headlined by No. 1 Texas, but also features No. 4 South Carolina,  No. 6 Duke, and No. 7 Wake Forest.
Maria Hoyos will lead the Hogs on Hilton Head Island, as the junior is set to play from the first spot in the lineup. Hoyos is off to a great start this spring, as she recorded her second-career top 10 finish at the IJGA Collegiate Invitational in February (76-67-71).
Freshman Kajal Mistry will play from the second slot in South Carolina. Though she struggled in Guadalajara (+15, 73-75-83), Mistry has been consistent all season, finishing outside the top-20 in just two of her five events.
The third slot will be held down by Brooke Matthews at the Darius Rucker. Matthews finished tied for 47th at the IJGA, but has finished inside the top-35 in every other event she has played in this season.
Freshman Ela Anacona is set to make her spring debut for the Razorbacks, returning to the lineup after not playing in Guadalajara. Anacona is coming off a strong finish in the fall season, as she finished sixth at the White Sands Invitational.
Closing out the Hog lineup is freshman Julia Gregg, who has been in every lineup so far this season. She added her third top-25 finish this season at the IJGA Invitational, nabbing a share of 23rd, courtesy of her three-over par.
More Information
Keep up with all of the latest news and information and get behind the scenes looks into our program on our social media accounts. Follow us on Twitter at @RazorbackWGolf and check out our Facebook page "Razorback Women's Golf." Stats, news and player information can be found at ArkansasRazorbacks.com.