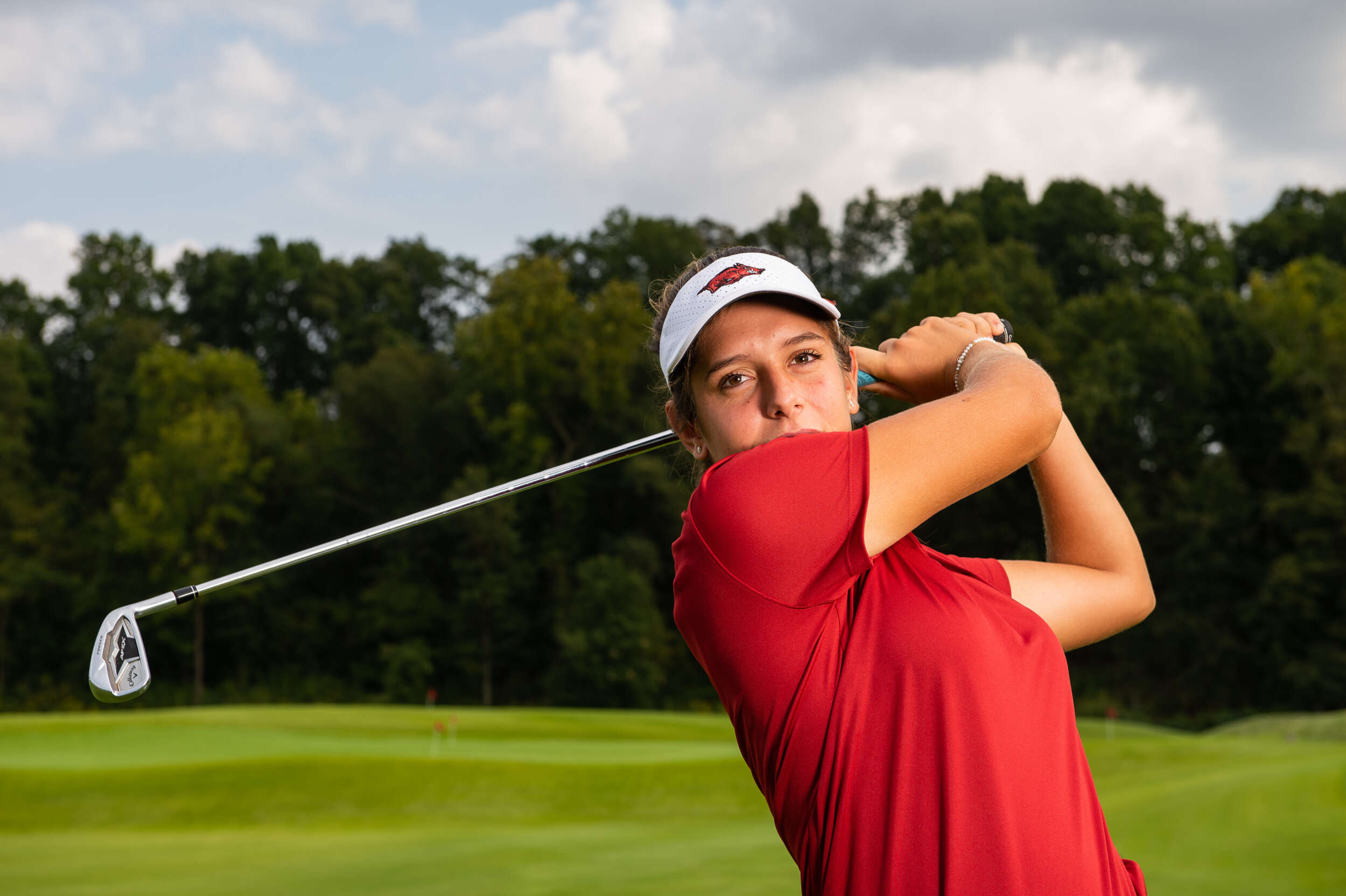 Razorbacks Move Down To Fifth At UCF Challenge
ORLANDO, Fla. – No. 7 Arkansas Women's Golf slid down the leaderboard on day two at the UCF Challenge, firing a 14-over as a team to move out of the lead and down to fifth. Houston leads the event at 15-under, with Wake Forest, Virginia and Kent State also standing between the Hogs and the top of standings.
Despite her collegiate inexperience, freshman Miriam Ayora currently paces the Hogs. She was clutch again on day two, using back-to-back birdies on 17 and 18 to push her final score to 73, just one over par. She currently sits at two-under for the event, good enough for a share of sixth place.
Redshirt junior Brooke Matthews was steady once again for the Hogs, firing another even round in Orlando. Matthews fired three birdies on the day to offset her three bogeys. She is currently in 17th place, and is seven strokes off the lead.
After a career-day in her first round, freshman Cory Lopez fired an 81 on day two, putting her at 147 for the tournament, three over par. Lopez currently holds a share of 37th place.
Sophomore Kajal Mistry fired a 76 on day two, pushing her total score to 151, seven over par. She is currently tied for 66th place.
Unfortunately for the Hogs, their top player from round one, Ela Anacona, had her score disqualified in round two.
More Information
Keep up with all of the latest news and information and get behind the scenes looks into our program on our social media accounts. Follow us on Twitter at @RazorbackWGolf and check out our Facebook page "Razorback Women's Golf." Stats, news and player information can be found at ArkansasRazorbacks.com.