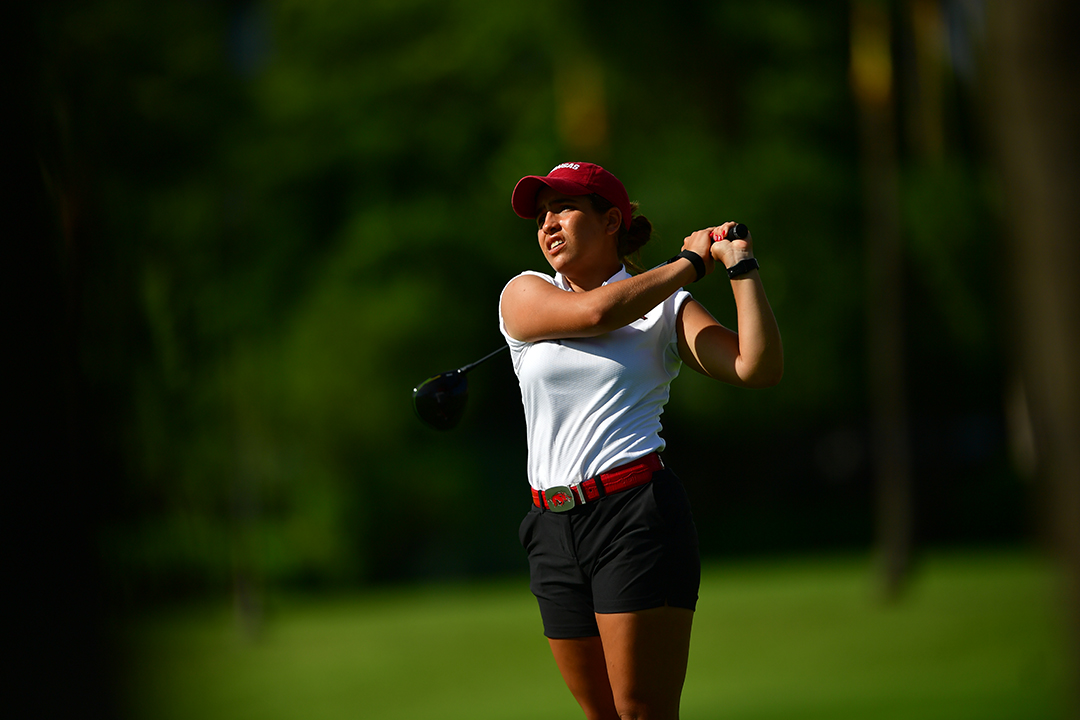 Razorbacks Nab Runner-Up Finish at White Sands Invitational
NASSAU, Bahamas – No. 16 Arkansas Women's Golf secured its second runner-up finish of the fall season at the White Sands Invitational on Wednesday. The Hogs held off Oklahoma, who surged on the last day of play in the Bahamas, finishing at seven-under, a stroke ahead of the Sooners. The runner-up finish for the Hogs marked the first time the Hogs have had two top-two finishes in a fall season since 2017, when they won the Mason Rudolph Classic and the ANNIKA Intercollegiate back-to-back.
Freshman Ela Anacona capped off the best event of her young career, and one of the best by a Razorback this season, firing her second 69 of the week in the final round of the White Sands Invitational. Her 211 (-5) matched the best score by a Razorback this fall, as freshman Kajal Mistry fired a 211 at the ANNIKA back in September. Anacona finished the event tied for sixth, marking her first collegiate top-10 finish.
Mistry fired an even 72 on the final day of play in the Bahamas, putting her three-round score at 217 (+1), which was good for a share of 19th place. The freshman has been solid all fall, finishing in the top 20 in three of her first four career events.
Freshman Julia Gregg stayed consistent on the final day of play, as she finished day three with a 72 to put her at two-over for the event. Gregg placed tied for 21st, her second time this season finishing inside the top 25.
Brooke Matthews and Grace St-Germain finished 29th and 30th, respectfully, at the White Sands Invitational. Matthews finished at three-over while St-Germain finished at four-over at the event.
More Information
Keep up with all of the latest news and information and get behind the scenes looks into our program on our social media accounts. Follow us on Twitter at @RazorbackWGolf and check out our Facebook page "Razorback Women's Golf." Stats, news and player information can be found at ArkansasRazorbacks.com.