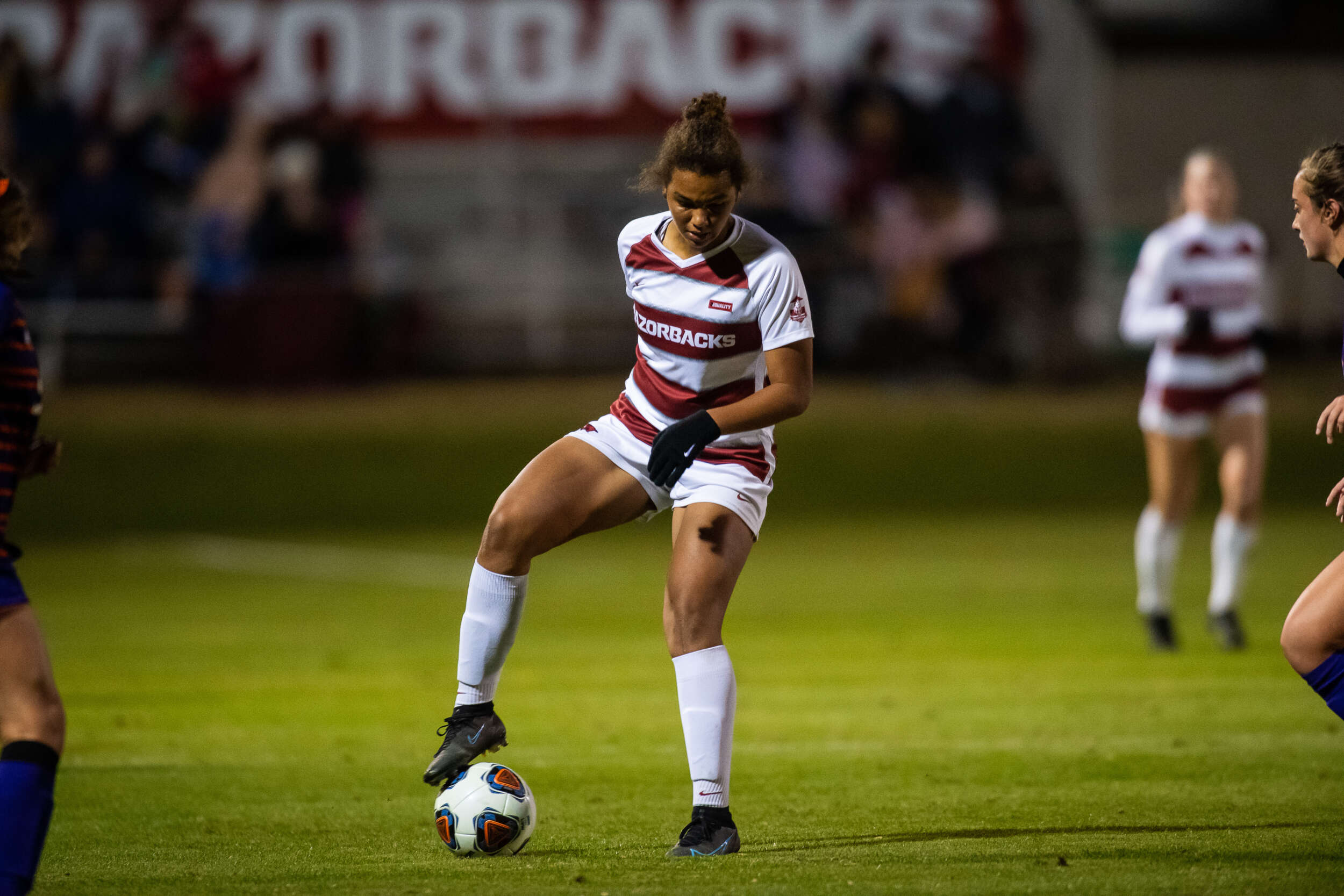 Razorbacks Scrimmage at TCU
The Razorback soccer team scrimmaged against TCU today, falling 2-1.
Freshman Van Fitch drew and scored off a penalty.
TCU scored its two goals in the first 25 minutes of the match.
Arkansas' starters were Hannah Warner, Izzy Luebbert, Bryana Hunter, Reagan Swindall, Keller Matise, Ellie Podojil, Taylor Berman, Kiley Dulaney, Sophia Aragon, Ava Tankersley
and Anna Podojil
Hear it From Coach Hale
"Today was useful. We know where we are. We will take this match against a top team and use it to grow in some areas."
The Horned Frogs will make a visit to Fayetteville on Sunday, April 3. The scrimmage will kick off at Noon and is open to the public.