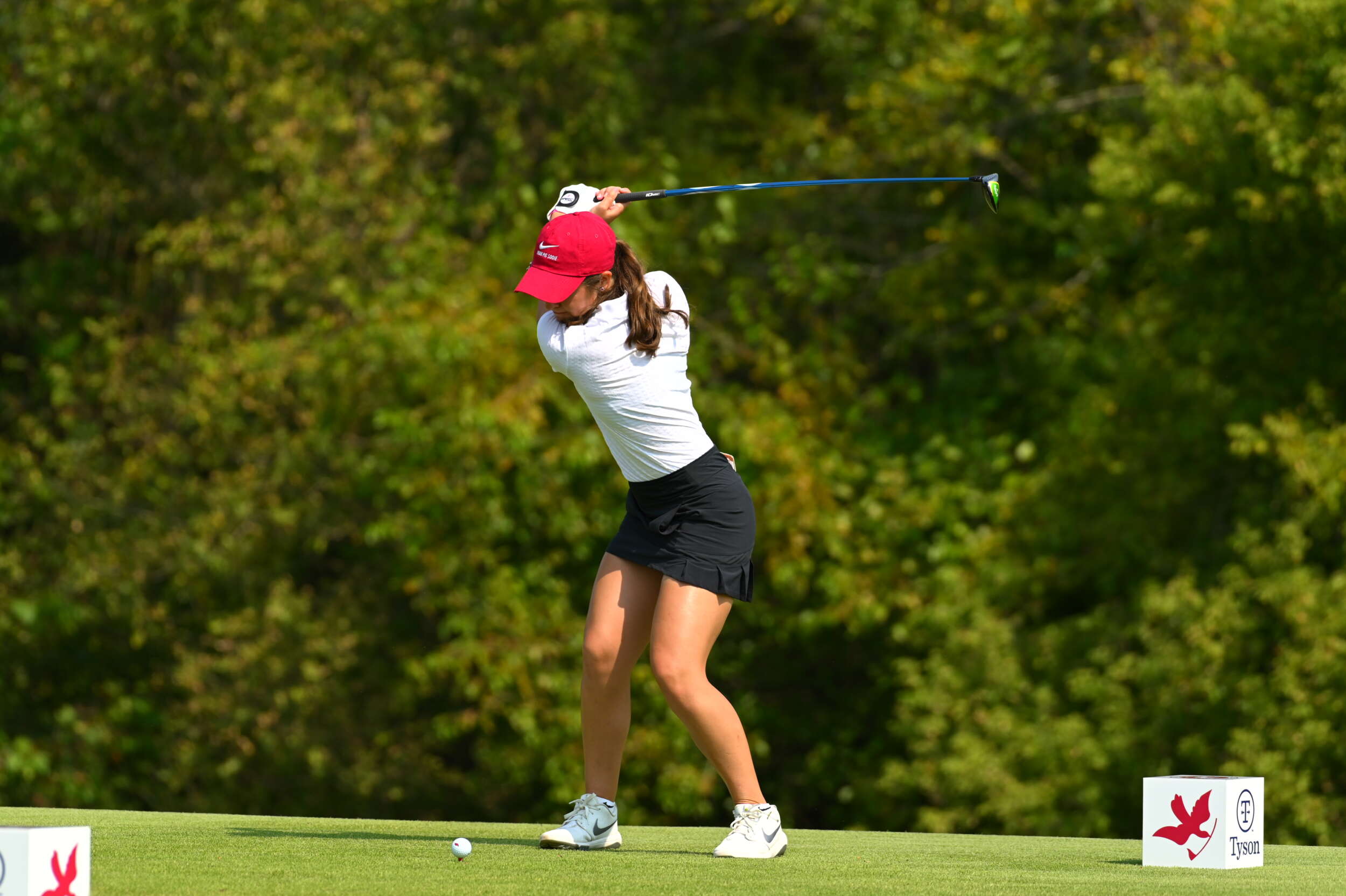 Razorbacks Second After Round One
ATHENS, Ga. – No. 14 Arkansas Women's Golf played a strong first round Friday, as Shauna Taylor's Hogs are in second place following day one at the Liz Murphey Collegiate Classic. The Hogs shot two-over as a team in round one (290), just two strokes behind LSU, who leads the event after an even first round. Ingrid Lindblad of LSU, the reigning SEC Player of the Year, leads the event at eight-under.
The sophomore duo of Ela Anacona and Julia Gregg took over in round one, as both shot 70s to start the Liz Murphey. The pair heads into the clubhouse following the first round tied for fifth place, and six shots out from the lead. For Anacona, this was her sixth round under par this season, matching her total from last season. Gregg, meanwhile, posted her third round under par this season, all of which have come over her last three events played.
Anacona played an extremely clean round, birdieing three holes, bogeying only once, while playing even golf the rest of the way. Gregg, though, played a team-high four birdies on day one, including a clutch one on 18 to join Anacona at two-under.
Kajal Mistry is third in the Hog lineup, and is currently tied for 26th place heading into the second round. Mistry finished the round at two-over, bogeying three times, while collecting a birdie on seven.
Closing out the Hog lineup were Brooke Matthews and Cory Lopez, who are both currently four over, good for a share of 43rd place each. Matthews was one-over through 13, but double bogeyed on 15 and bogeyed on 16, moving down the leaderboard. Lopez, meanwhile, birdied twice, on two and 11, but bogeyed six times.
More Information
Keep up with all of the latest news and information and get behind the scenes looks into our program on our social media accounts. Follow us on Twitter at @RazorbackWGolf and check out our Facebook page "Razorback Women's Golf." Stats, news and player information can be found at ArkansasRazorbacks.com.