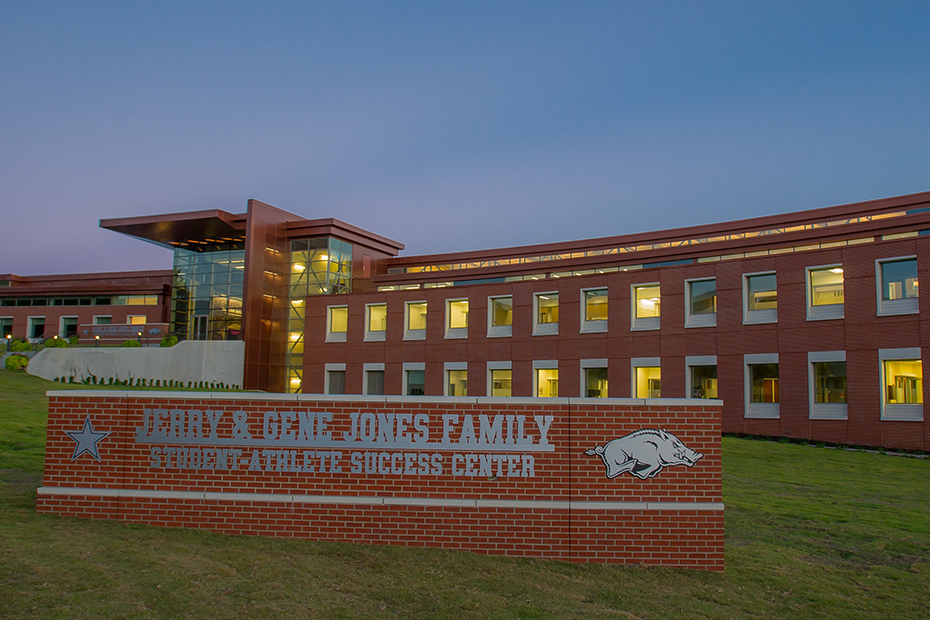 Razorbacks Turn In Impressive Spring in Classroom
Fayetteville, Ark. – For the 19th consecutive semester Arkansas student-athletes posted a cumulative GPA of 3.0 or better, finishing the spring semester with an impressive 3.24. The stellar GPA also marks the 10th straight semester the student-athletes have recorded a GPA of 3.2 or better.
Of the 19 sports the Razorbacks sponsor, 14 teams notched a team GPA of 3.0 or better while 16 of the 19 squads had cumulative GPAs of 3.0 or better. Swimming & Diving led the way on the women's side for the term GPA with a 3.66 while women's golf paced the women's teams with a 3.71 cumulative GPA. On the men's side, tennis led with a 3.46 term GPA and 3.45 cumulative GPA.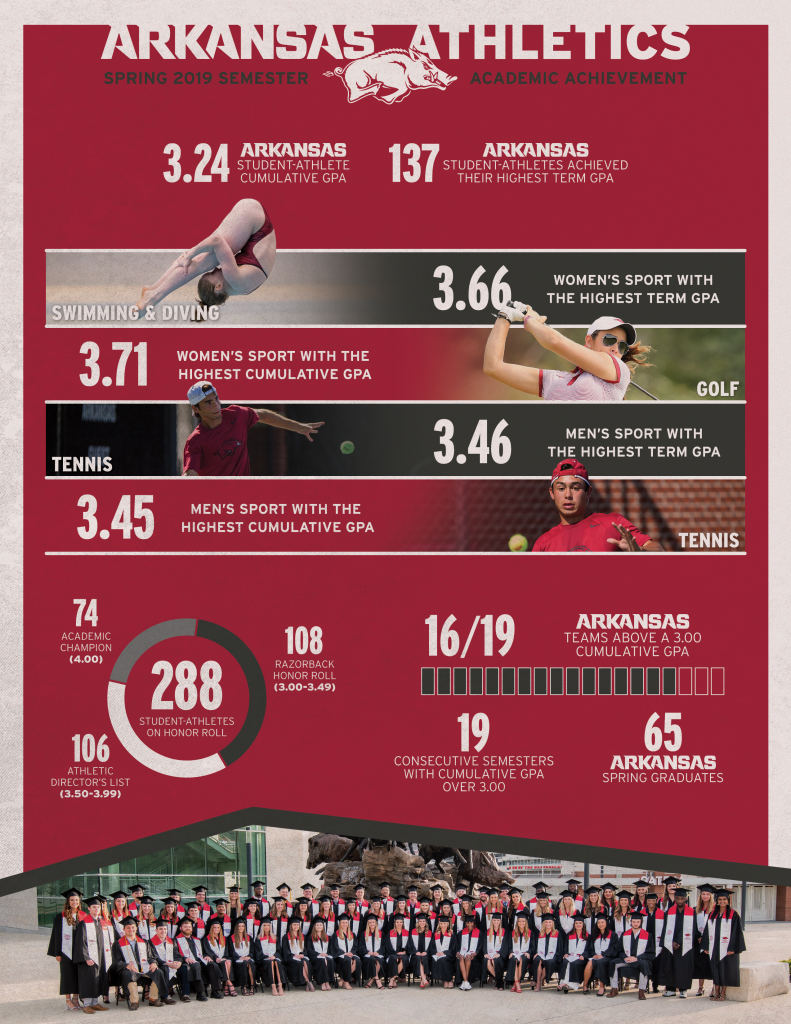 An incredible 288 (63%) of the student-athletes earned department honor roll (3.0 or better), including 74 athletes who posted 4.0 GPAs for the term. Of those 288 student-athletes to earn honor roll accolades, 106 made the Athletic Director's List with a 3.50-3.99 GPA. The spring semester also saw 137 athletes earn their personal-best GPA based off at least two full academic semesters.
All of the academic success led to 87 student-athletes graduating through the spring semester.